Real Estate
This $31M UES mansion with long history is now four beautiful apartments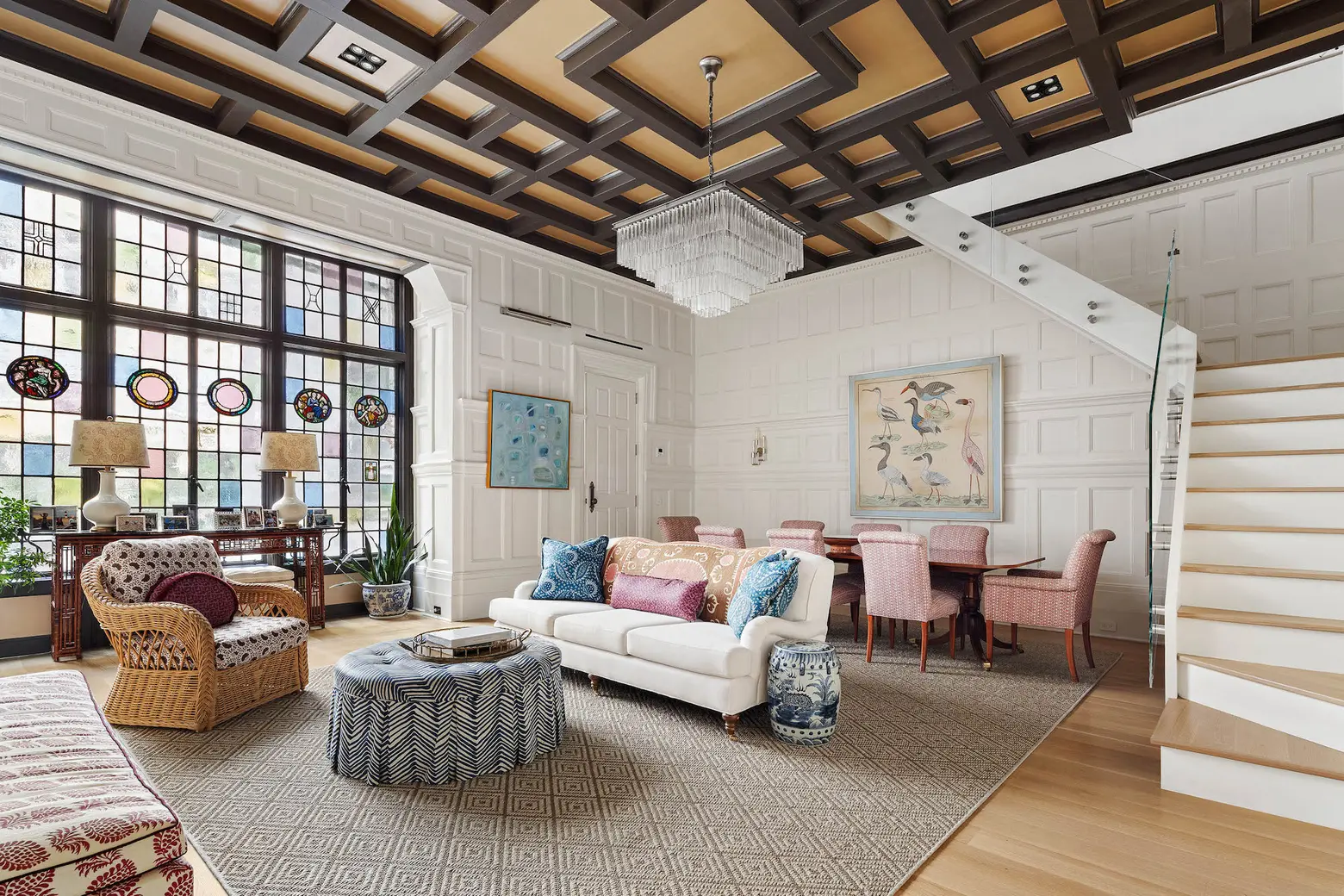 Photos courtesy of Francisco Rosario/DDreps for The Corcoran Group
This beautifully renovated limestone townhouse in Manhattan's Carnegie Hill, adjacent to Central Park and the Metropolitan Museum of Art, was built in the 1890s as part of a row of four mansions for members of New York City's wealthiest families. The home at 9 East 82nd Street, now asking $31 million, was first owned by stockbroker J. Prentice Kellogg. The home's facade, built in the Neoclassical style, features a raised portico entrance and a secondary service entrance. A fifth floor was added to the 25-foot-wide townhouse in 1920. The property's current configuration as four turn-key luxury rental apartments is the result of a 2021 stem-to-stern renovation and restoration effort.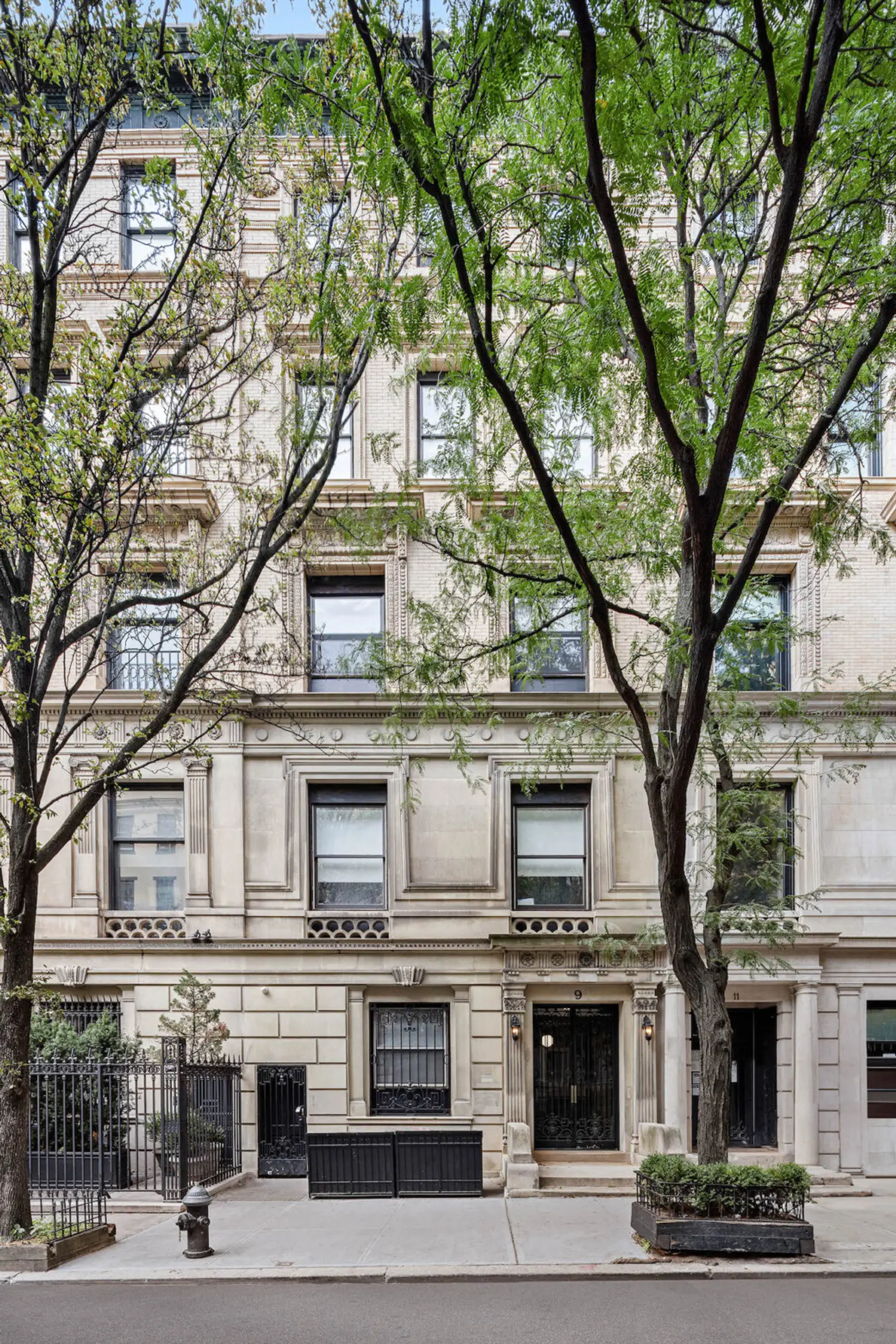 According to Daytonian in Manhattan, the house was converted to apartments in 1959. The garden unit was recently home to several art galleries.
The home offers over 9,000 square feet of interior space, with tall ceilings and graciously-sized, open rooms. Each apartment has its own unique combination of custom lighting, pale oak hardwood flooring, bespoke millwork, decorative fireplaces with restored mantels, and imported kitchens; all have new central heating and air-conditioning systems and renovated bathrooms with radiant heated floors. An elevator accesses each floor.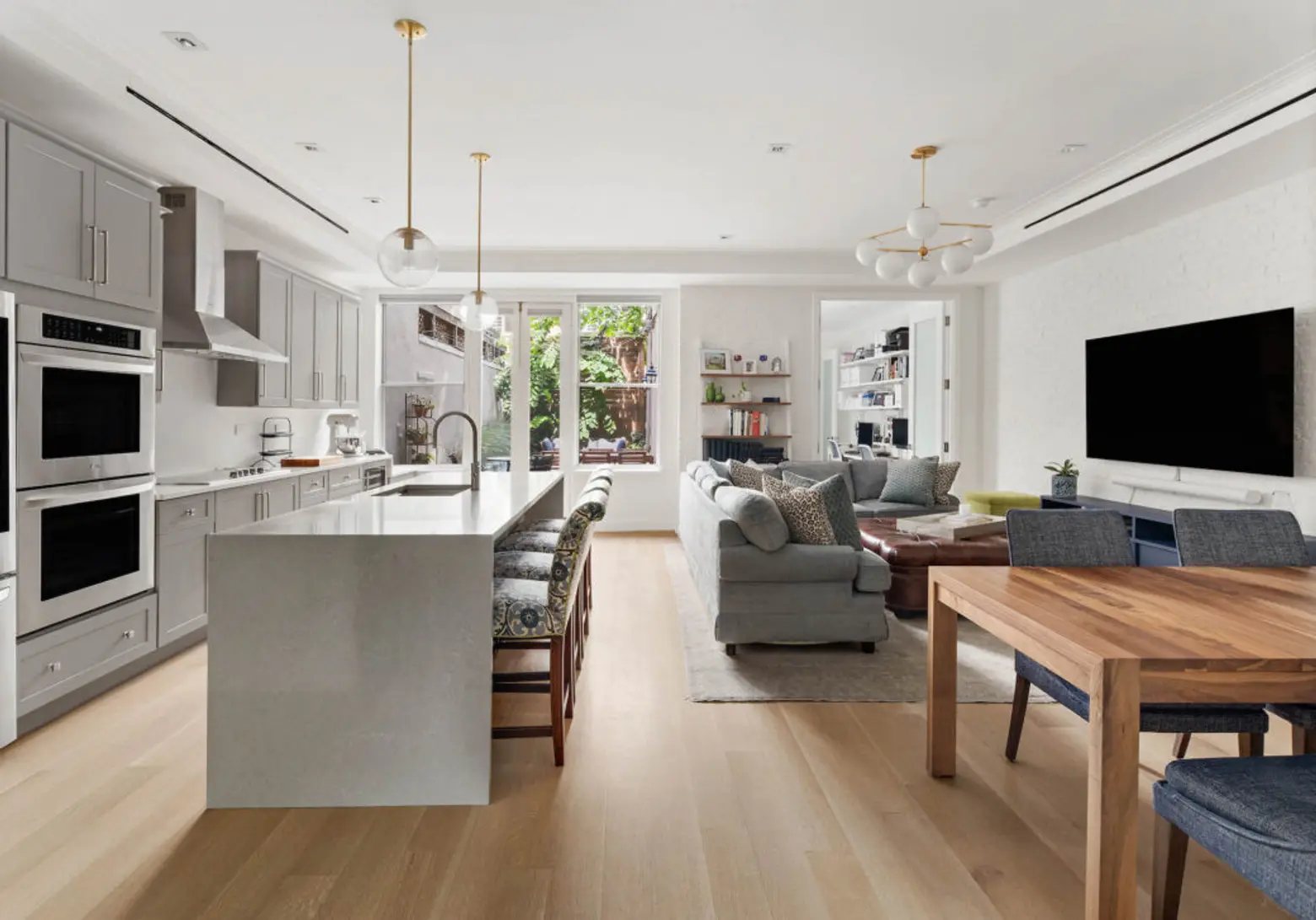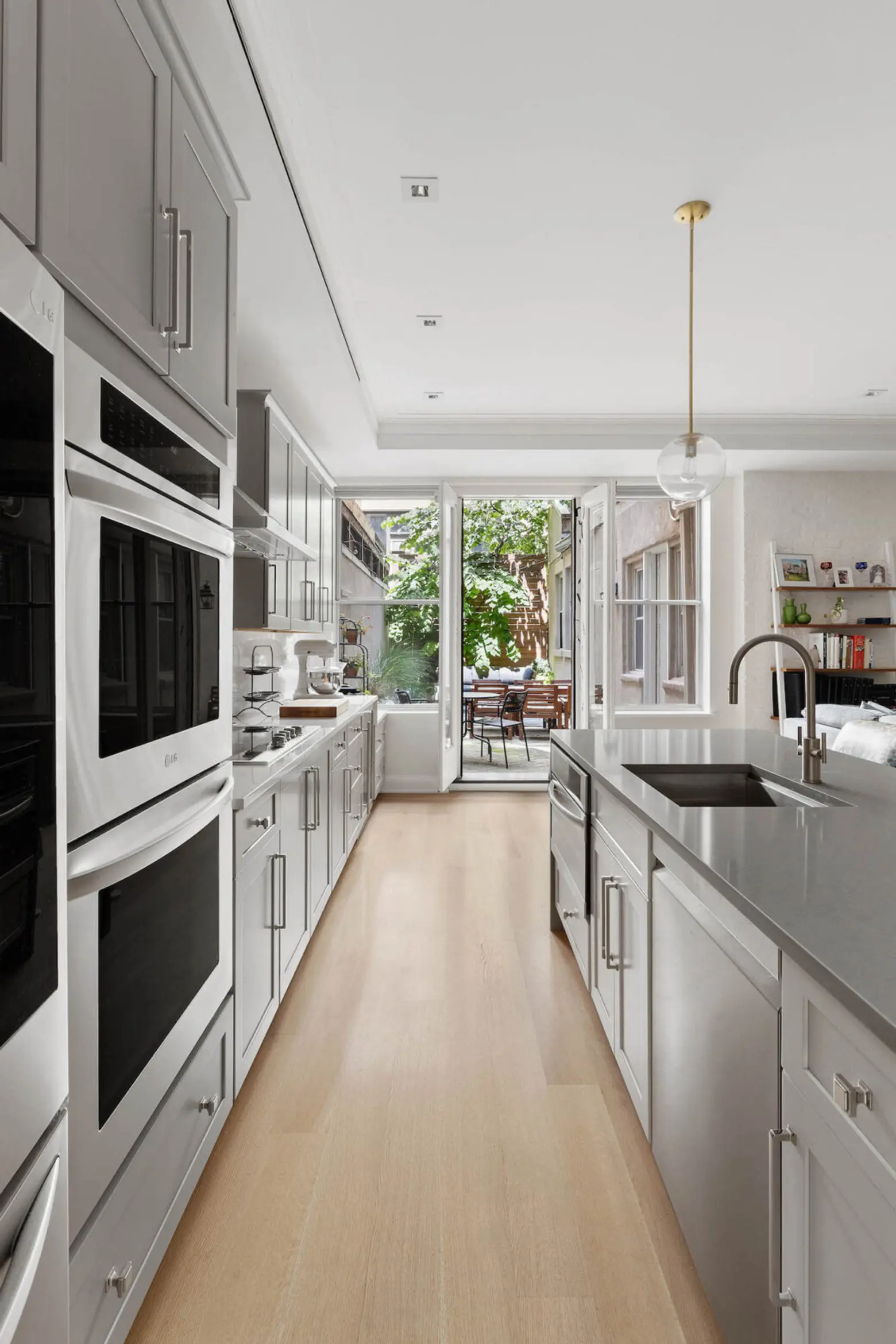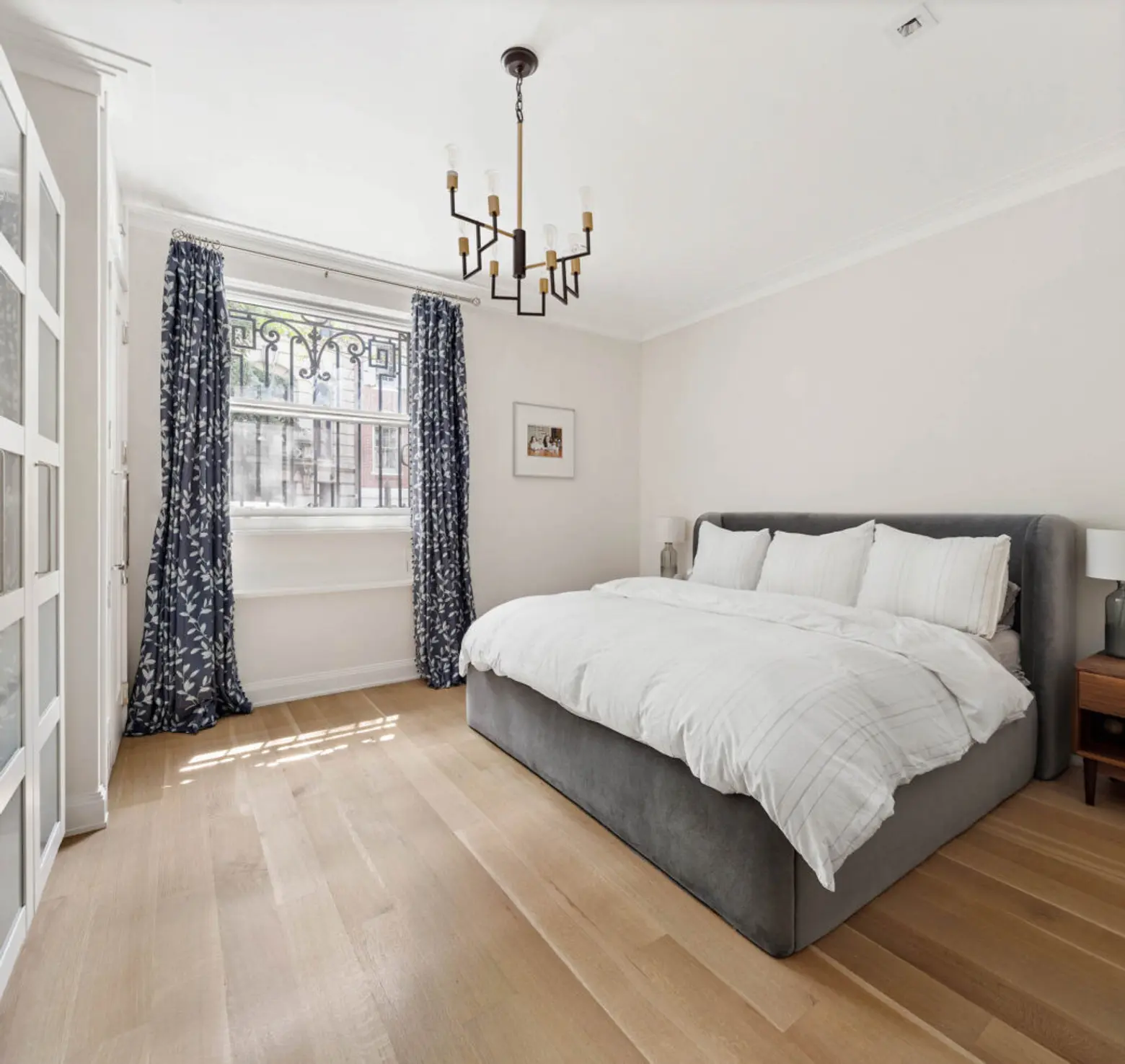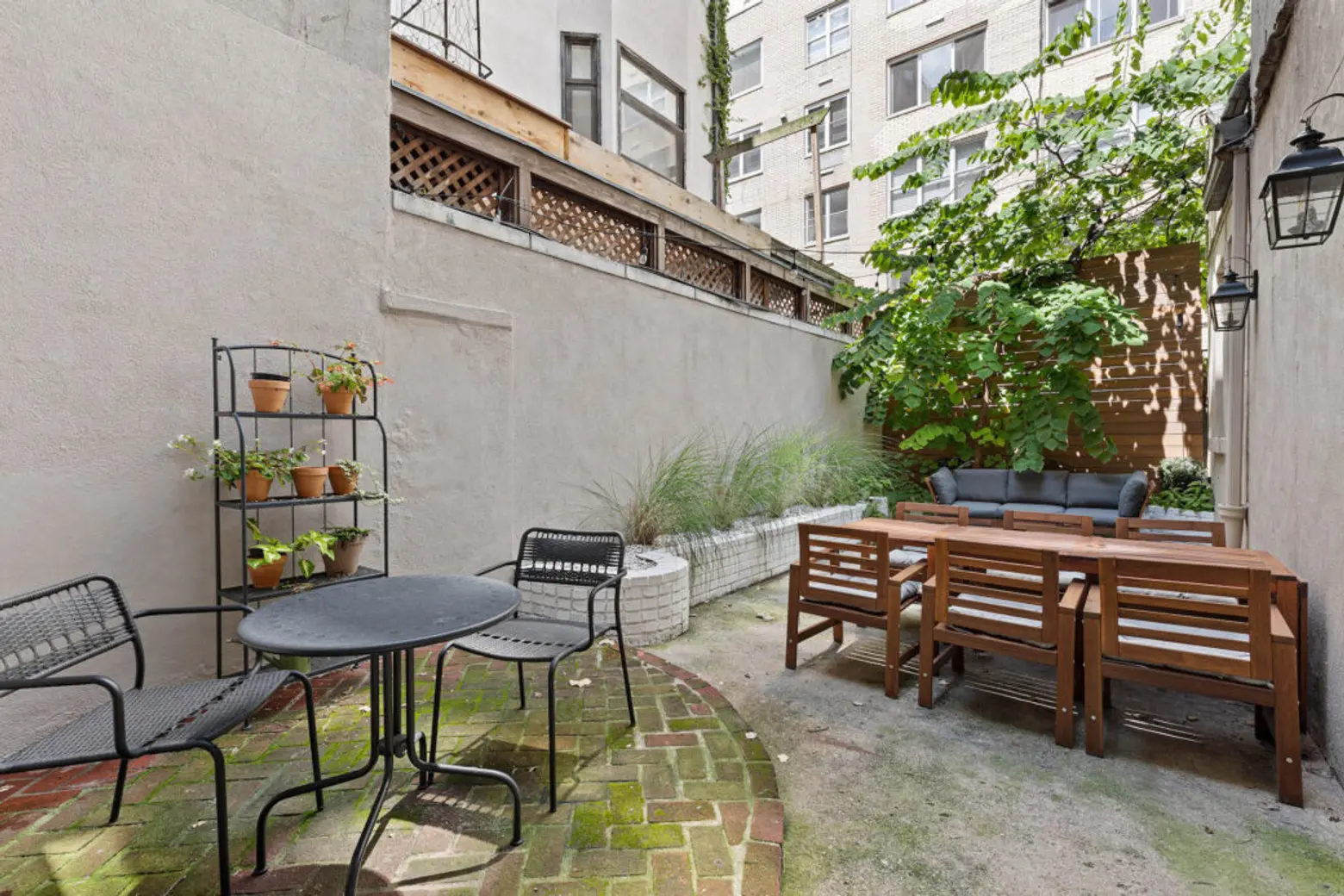 The garden-level unit is centered around a great room with an open kitchen. This dining and living space opens onto a 32-foot-deep patio and garden. The apartment also includes two bedrooms, an office, and a den.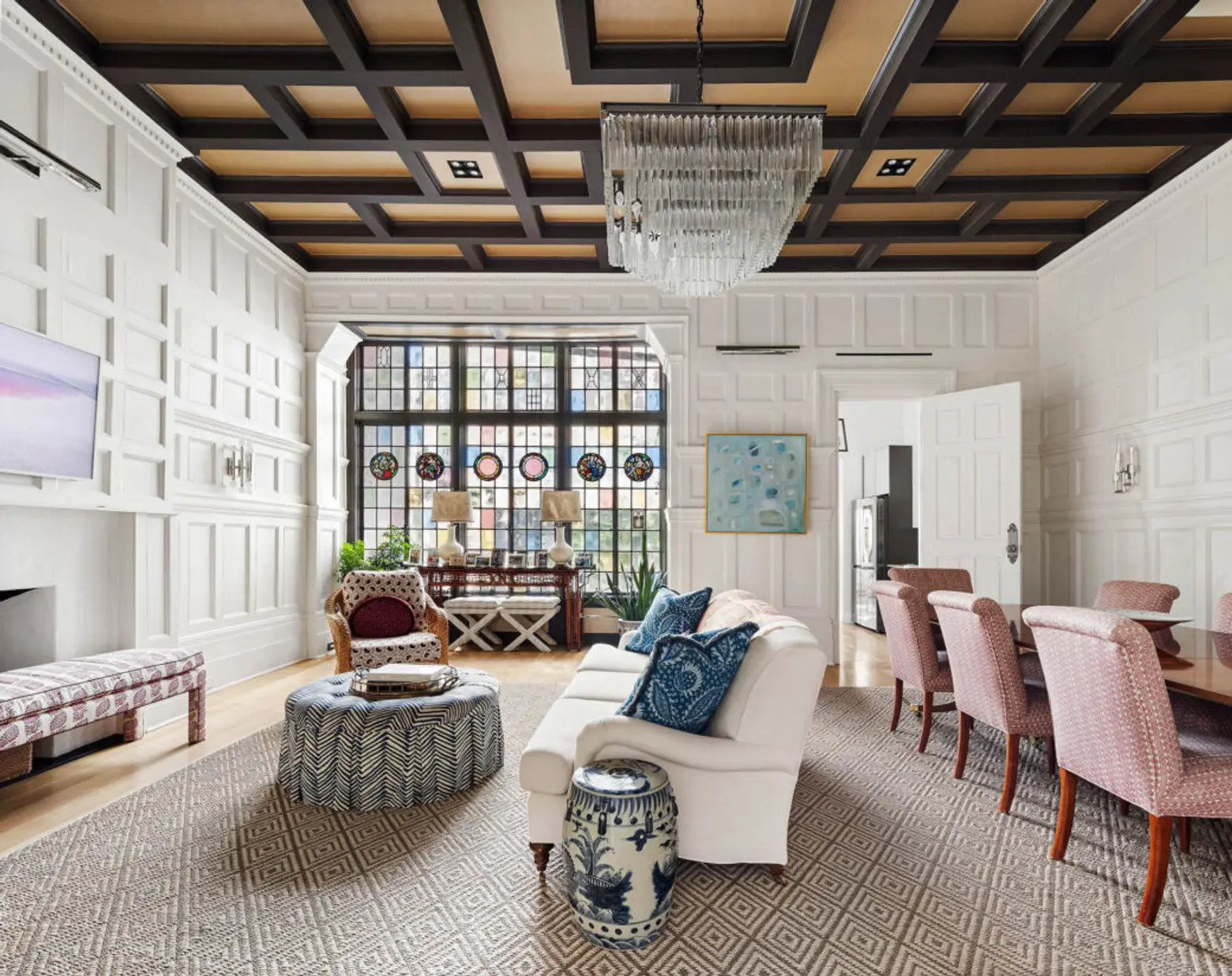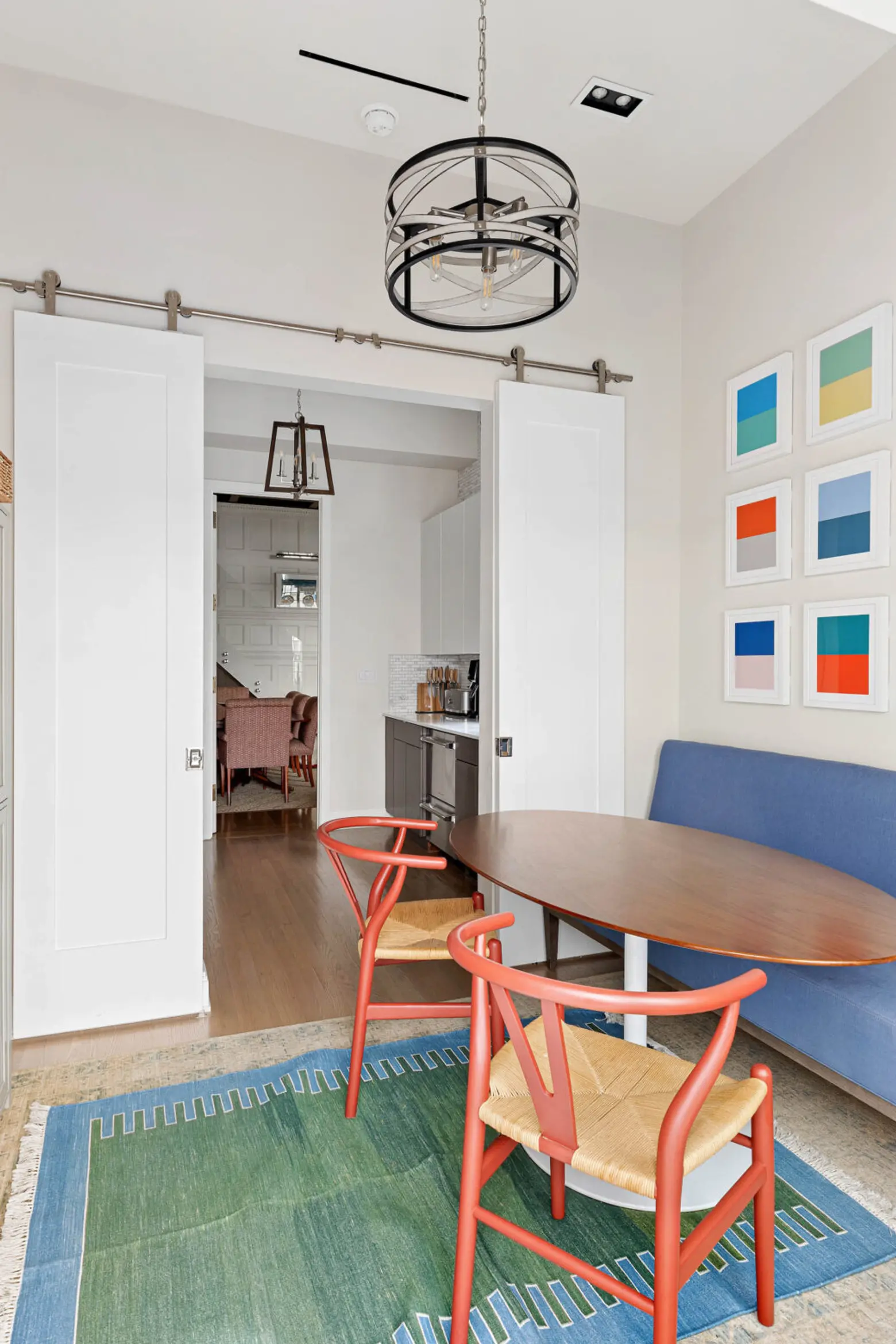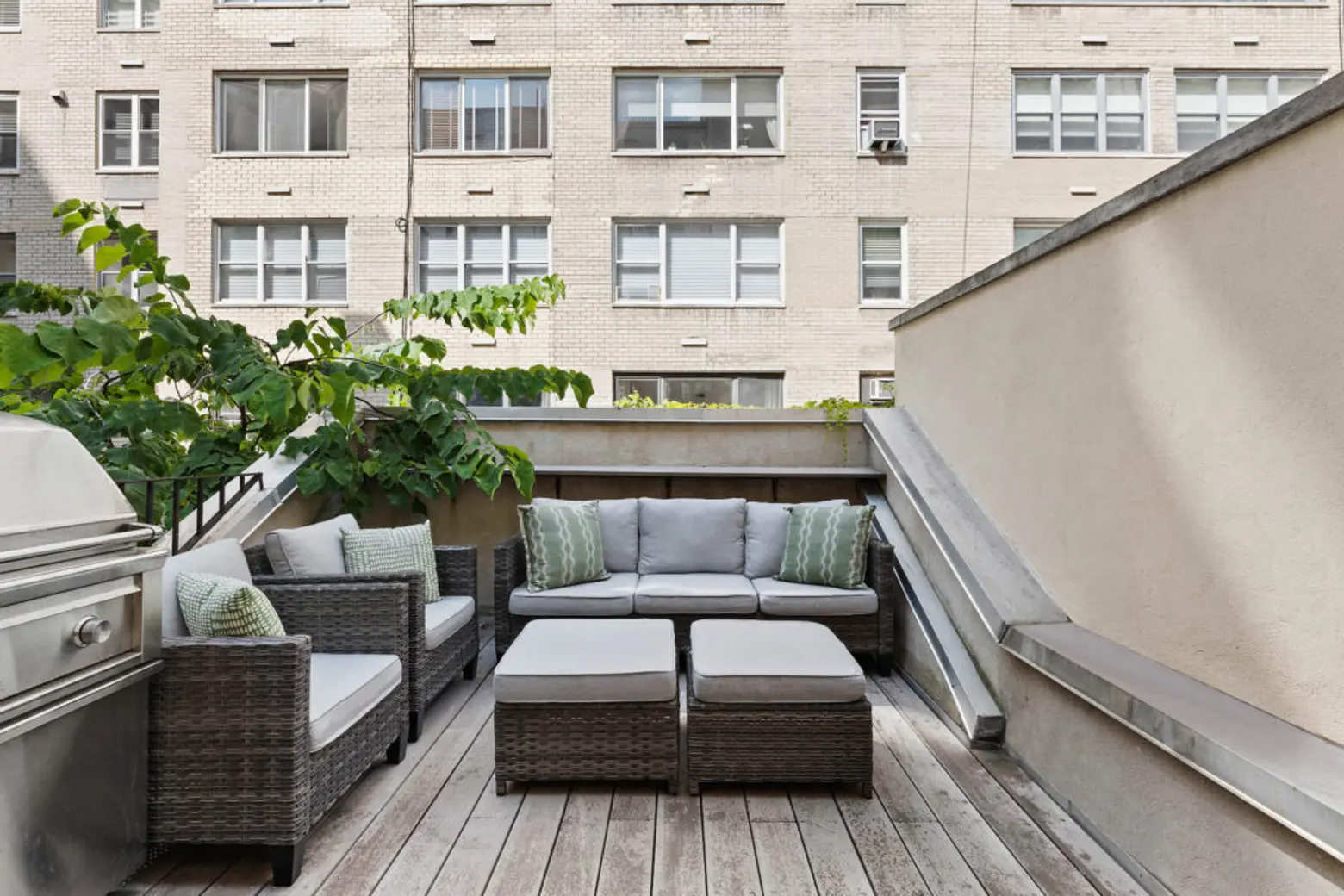 The next two floors comprise a four-bedroom duplex. At its heart is a paneled great room with ceilings that rise to nearly 13 feet, anchored by a dramatic staircase with a sculpted glass railing.
At one end of this unique space is a wall-spanning panel of stained glass set with pastel multicolored roundels. In 1928, the home's owner, Dr. Allan Blumgarten, an endocrinologist who created stained glass art as a hobby, installed the stunning multi-hued window; the installation bore the quotation, "The vintage of wisdom is to know that rest is rust and that real life is in love, laughter, and work," in addition to medical and musical symbols.
The duplex features a European-style kitchen that connects to a charming breakfast nook. Just beyond is a private patio.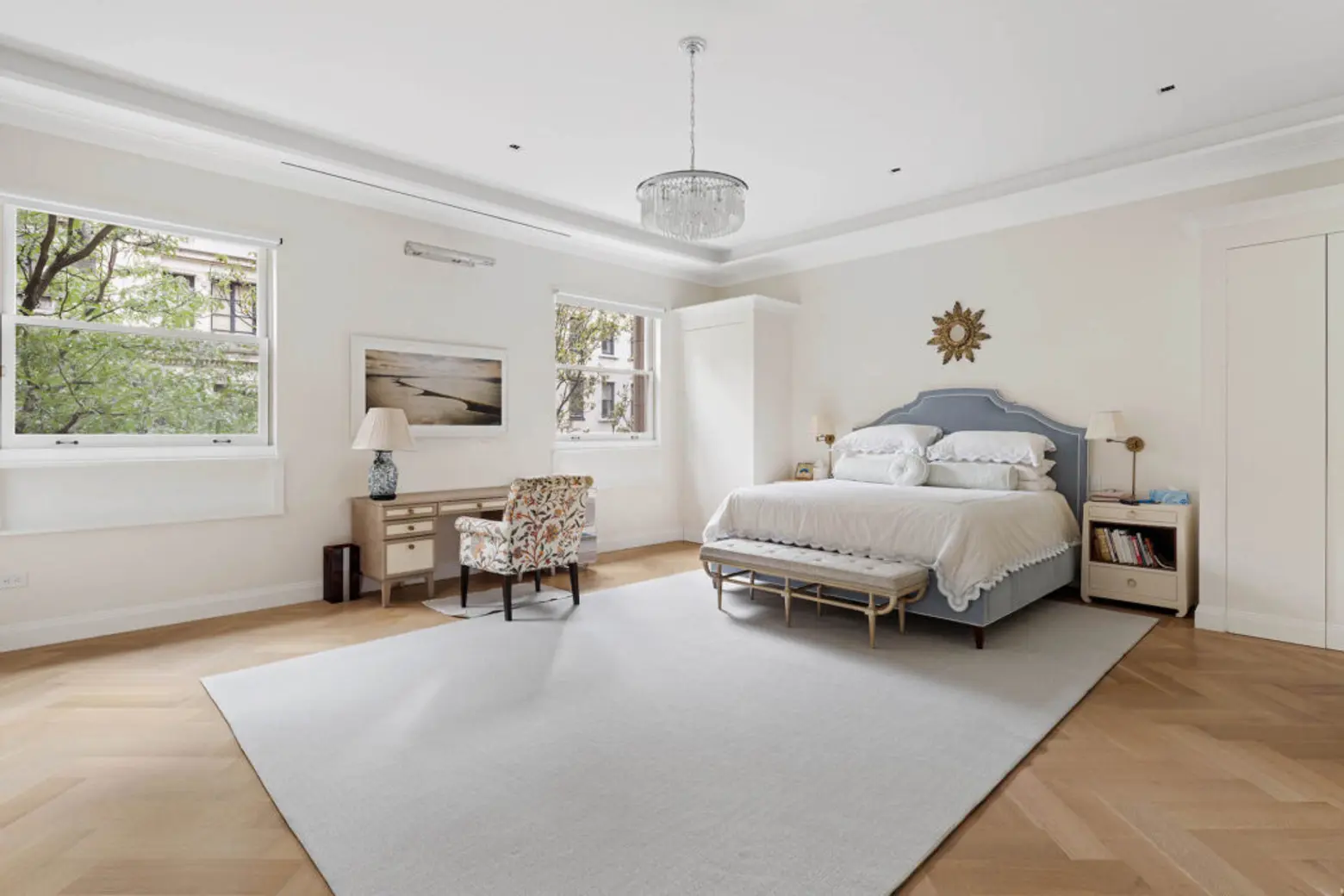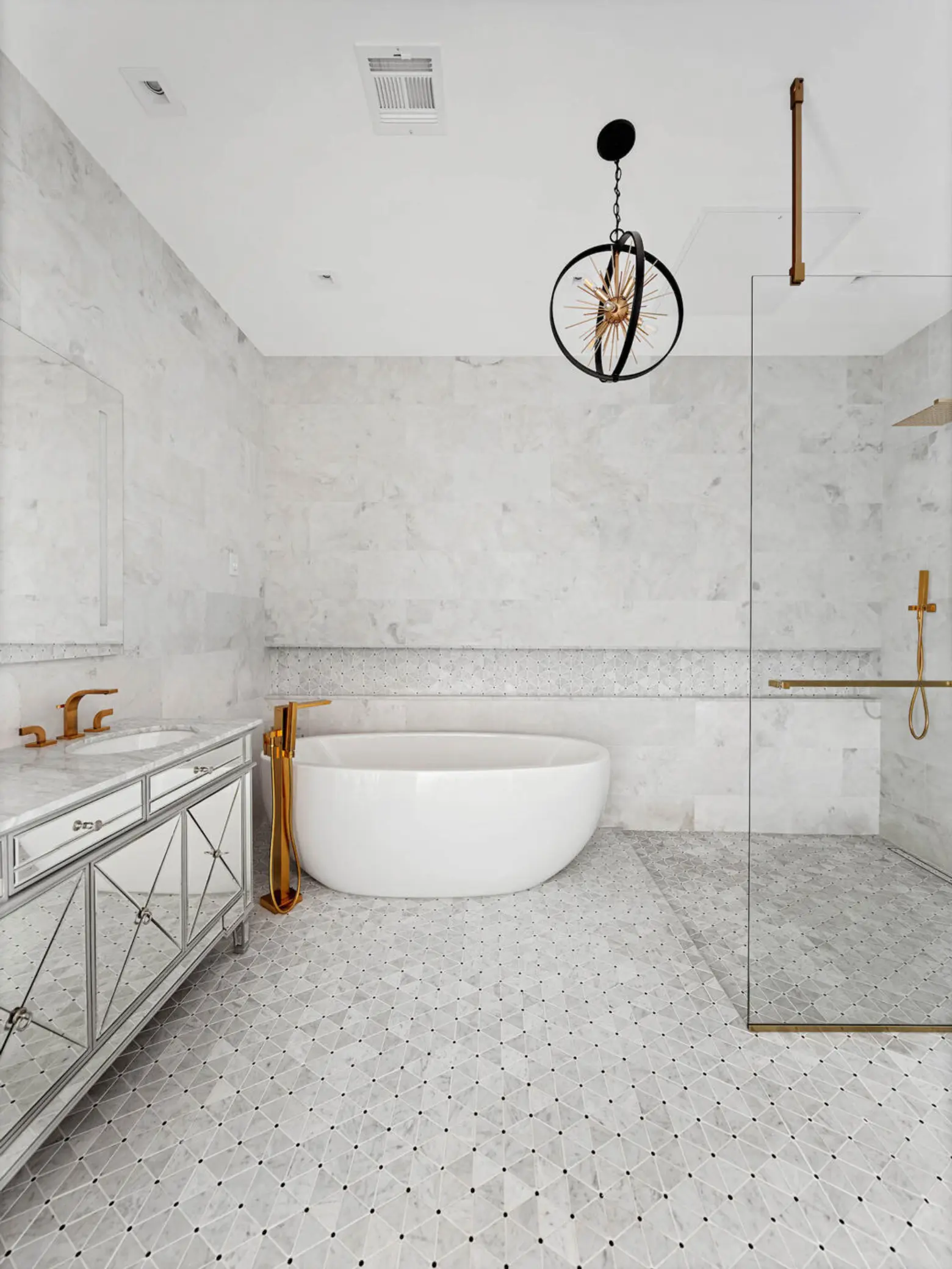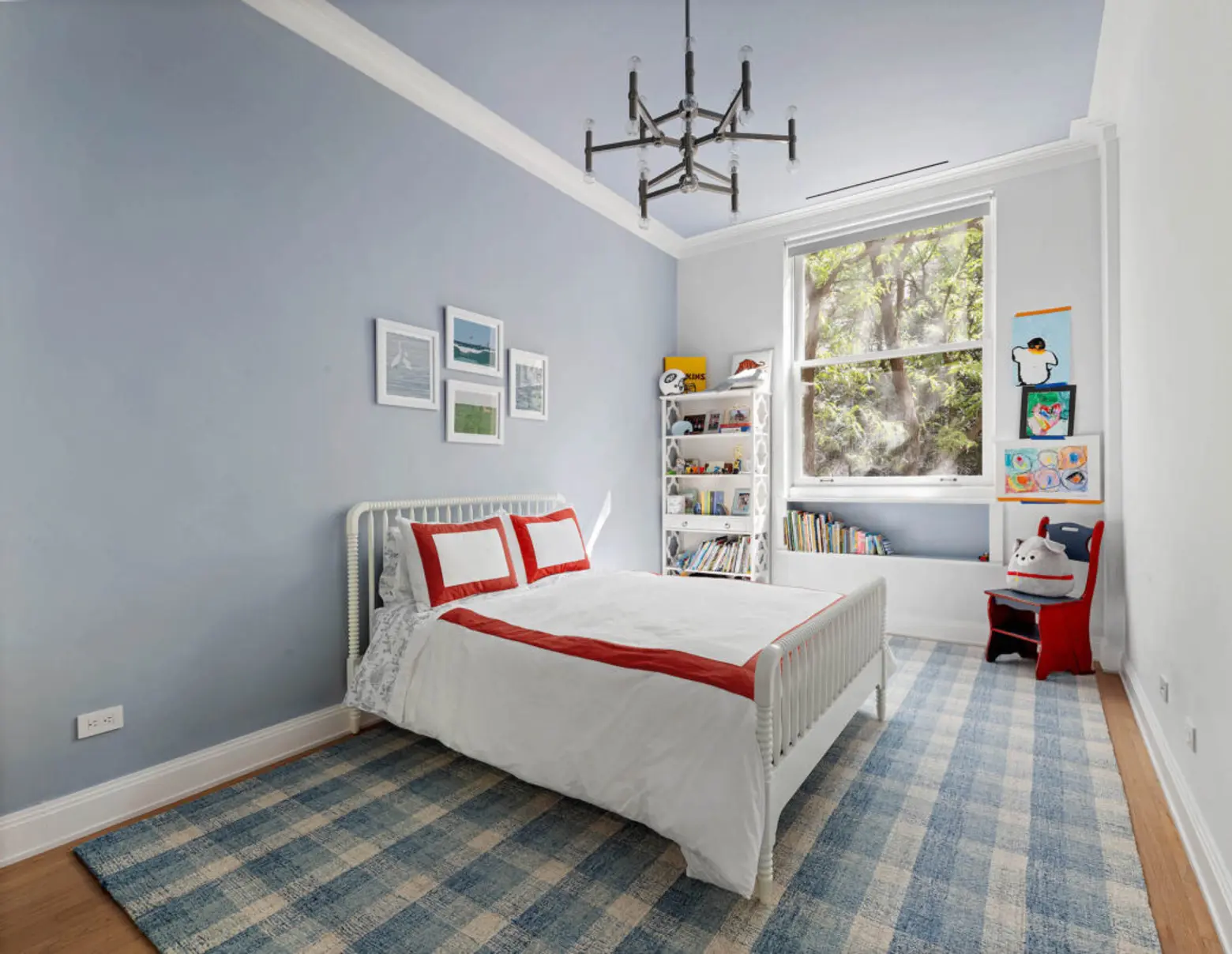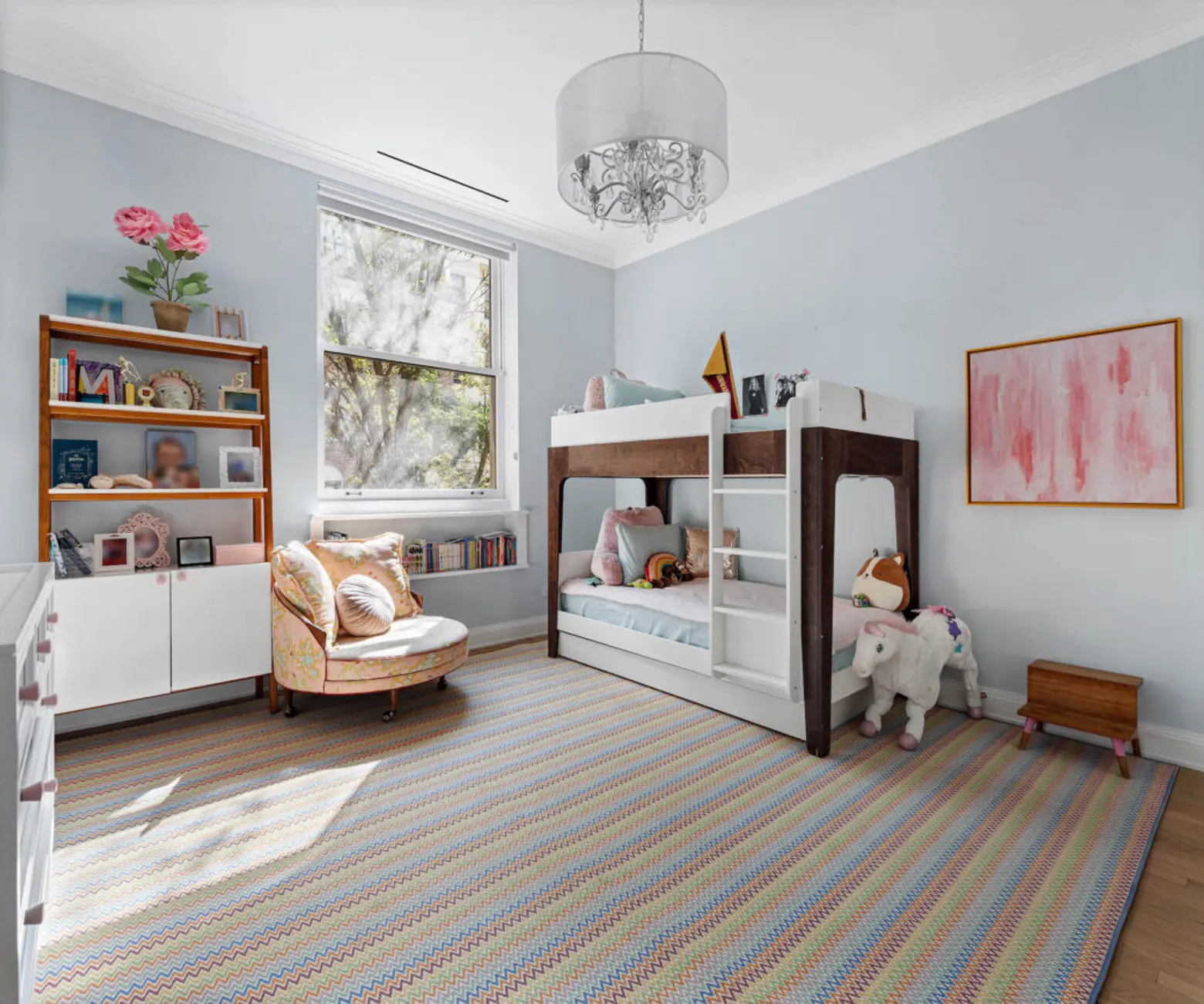 In addition to two large south-facing bedrooms, and two full baths, the duplex offers a large media room and a luxurious primary bedroom with custom closets. The attendant bathroom features a freestanding tub, custom lighting, radiant heated floors, a Toto washlet, and an open shower.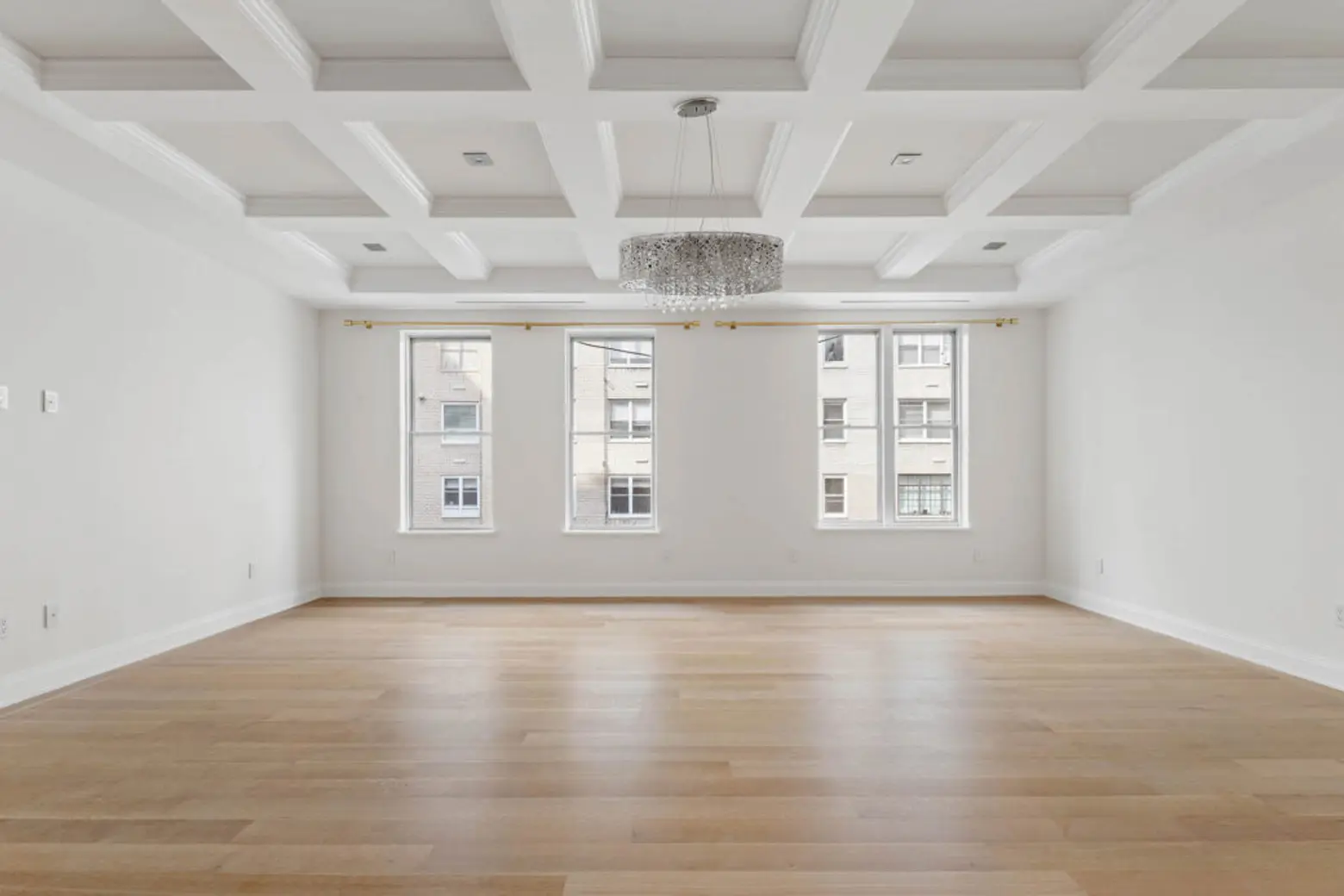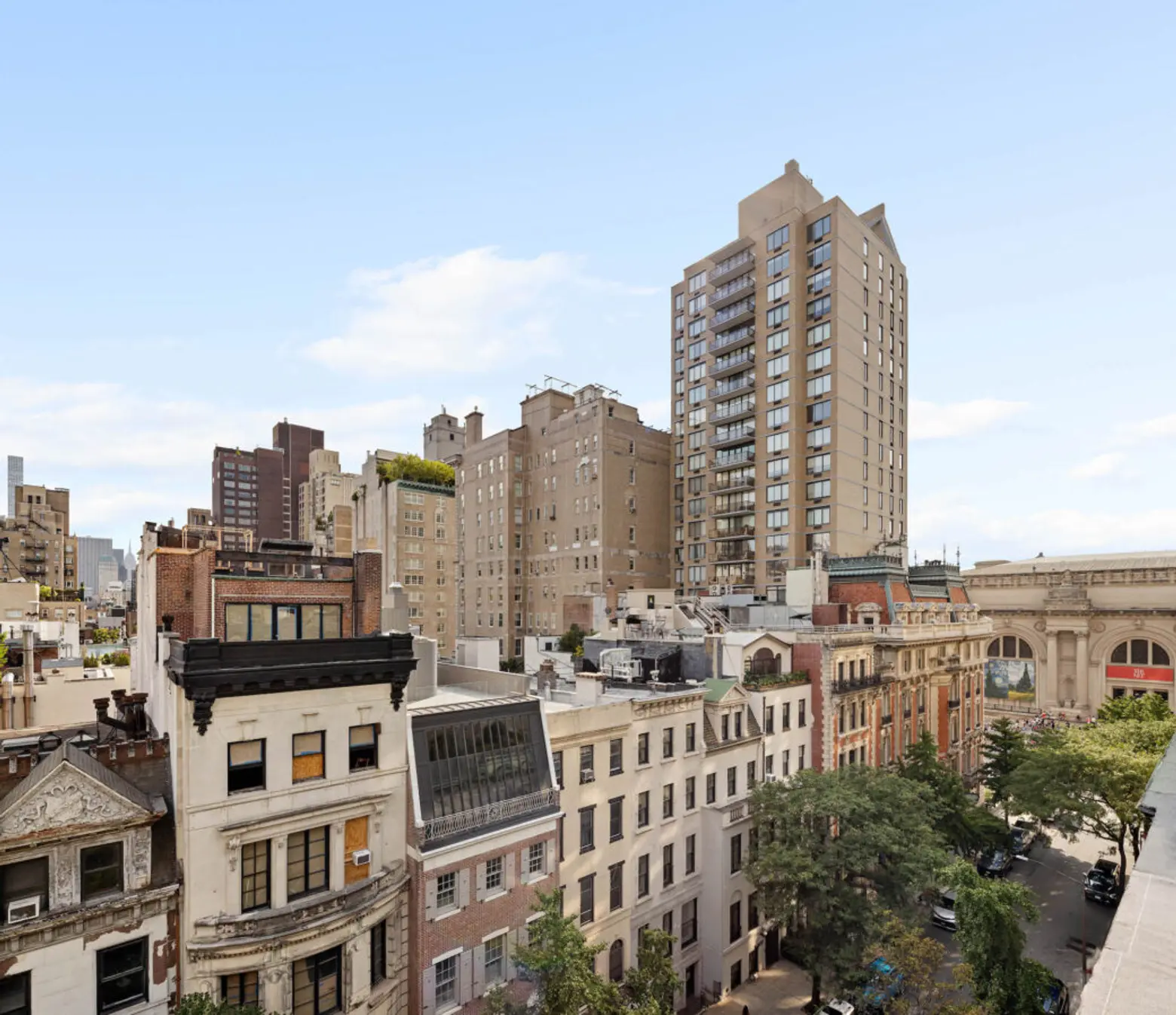 On the top two floors are two full-floor apartments. Each has two bedrooms and a great room with a modern kitchen and two full bathrooms.
If you're seeking a trophy mansion all for yourself among the city's most expensive and desirable residential real estate, this limestone townhouse could be a five-story find. But in its current state, this has-it-all property would likely generate enough rent to live in and earn like a Gilded Age robber baron.
[Listing details: 
9 East 82nd Street at CityRealty
] [At 
The Corcoran Group
 by
Carrie C. Chiang
and
Andres Perea-Garzon
]
RELATED:
Photos courtesy of Francisco Rosario/DDreps for The Corcoran Group
Source link