Entertainment
The Best TV Shows on Netflix Right Now: August 2023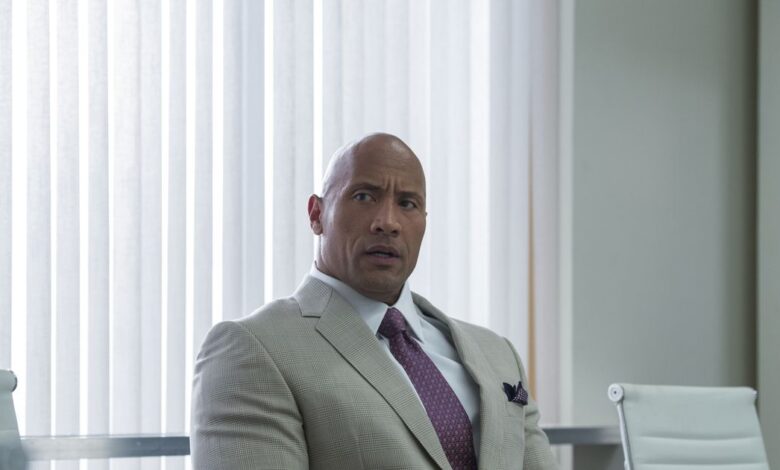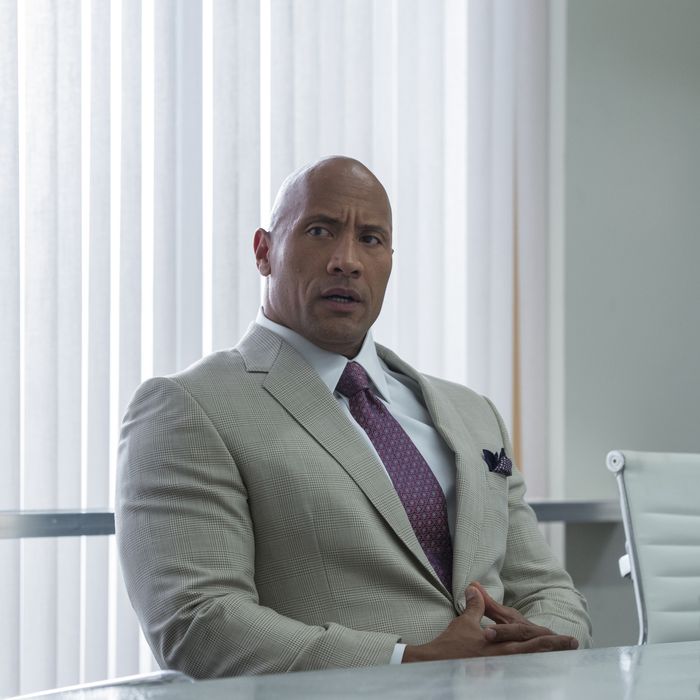 Ballers.
Photo: Jeff Daly/courtesy of HBO
This post is updated frequently as TV shows leave and enter Netflix. *New additions are indicated with an asterisk.
Netflix forever changed the way people watch television, moving to full-season drops instead of a weekly format and creating the concept of binge viewing. With a mix of original programming and shows they've picked up from other networks, Netflix became the on-demand home for millions of subscribers. Alongside the best movies on Netflix, people consume its television offerings to the tune of billions of hours a year, whether they're sampling their favorite old episodes of shows like Seinfeld or checking out original programs like Squid Game or Stranger Things. Distilling a massive catalog down to only 30 shows is tough, but these are the best the streaming giant has to offer, the ones that everyone with a Netflix subscription should watch first, regularly updated as shows leave the service and new ones take their place.
Years: 2015-2019
Length: 5 seasons, 47 episodes
Creator: Stephen Levinson
It's hard to believe that one of the biggest movie stars in the world was on an HBO show for five years and people don't really talk about it much. It's also hard to believe that HBO has cut it from their service, allowing Netflix to pick it up. Dwayne Johnson stars as a retired NFL player who now serves as the financial manager for the next generation of talent in a show that's a bit inconsistent but interesting overall, especially for football fans.
Years: 2015-2022
Length: 6 seasons, 63 episodes
Creators: Vince Gilligan, Peter Gould 
It shouldn't have been so good. Prequel spin-offs that are as good as the original would make for a very small chapter in the book about the history of television. Saul Goodman broke the rules. With a stunning performance from Bob Odenkirk in the central role, the creators of this show used the origin story of a criminal attorney to unpack a story about the pull of being bad. If Breaking Bad was a show about a man willingly becoming evil, Better Call Saul was a show about a man trying so hard to take the righteous path, but falling victim to everything put in his way. This drama has some of the best writing and acting in the history of TV. It's essential.
Years: 2008-2013
Length: 5 seasons, 62 episodes
Creator: Vince Gilligan
On the Mount Rushmore of modern dramas for most people, this AMC hit stars Bryan Cranston as the legendary Walter White, a normal New Mexico science teacher who makes a radical decision when he's diagnosed with stage-three lung cancer — he becomes the king of meth in the Southwest. A complex study of morality that allows its protagonist to, well, live up to the title, this show made Cranston a star (and the great Aaron Paul too) but it's really the writing that made it so incredible. It's also one of those great shows that didn't overstay its welcome, wrapping up before it got stale.
Years: 2006-2011
Length: 5 seasons, 76 episodes
Creator: Jason Katims
It had already been made into a film by Peter Berg, but H.G. Bissinger's book Friday Night Lights turned out to be perfect for television when it came to NBC in 2006. Kyle Chandler and Connie Britton became instant fan favorites as a small-town Texas coach and his wife Tami, but it's the young cast who really marvels now, including future superstars Michael B. Jordan, Taylor Kitsch, Jurnee Smollett, and Oscar nominee Jesse Plemons. The full run of FNL is a bit rocky in terms of quality, but there are some incredible peaks in a show that still has a very loyal fanbase.
Year: 2021
Length: 1 season, 10 episodes
Creator: Molly Smith Metzler
Margaret Qualley does the best acting work of her career to date in this adaptation of Stephanie Land's memoir about class, trauma, and perseverance. She plays a young woman who flees an abusive partner (played by Nick Robinson) with her daughter. She struggles to make ends meet and keep her child safe, finding her way through housekeeping work to keep her head above water. Qualley's actual mother Andie MacDowell is also fantastic here, as is Anika Noni Rose. It's a heartfelt mini-series that never strikes a false, manipulative note.
Years: 2017-2019
Length: 2 seasons, 19 episodes
Creator: Joe Penhall
Joe Penhall and David Fincher's loose adaptation of the story of the man who invented profiling serial killers is a tense, riveting drama with some of the best performances and visual language to date in a Netflix series. The first season saw the creation of the Behavioral Science Unit and interviews with real serial killers based on actual conversations. The second got even richer, digging into the role doubt plays in the lives of men trying to stop pure evil. It's only a shame that the budget for a planned third season got too high for Netflix. Maybe if enough of us watch it again, they'll change their mind.
Years: 2017-2022
Length: 4 seasons, 44 episodes
Creators: Bill Dubuque, Mark Williams
One of Netflix's biggest hits came to a close in 2022 with a critically acclaimed and Emmy-winning final season. Clearly inspired by Breaking Bad, this is a riveting thriller about an ordinary guy who ends up becoming a major player in the international drug trade. Jason Bateman does the best work of his career as Marty Byrde, who moves to the Ozarks with his family and becomes a major money launderer. Bateman, Laura Linney, and Julia Garner earned raves for their work in a show that works from beginning to bloody end.
Year: 2020 
Length: 1 season, 7 episodes
Creator: Scott Frank
One of the best mini-series of the current decade, this one was there for people during the first year of the pandemic, turning chess into a new kind of dramatic phenomenon. Based on the book of the same name by Walter Tevis, it stars Anya Taylor-Joy as Beth Harmon, a chess prodigy who rises in the male-dominated world while also battling her own addictions. Taylor-Joy is spectacular but it's the sharp writing here that makes it a TV checkmate.
Years: 2017-2021
Length: 4 seasons, 32 episodes
Creator: Derek Simonds
Jessica Biel did the best acting work of her career in the first season of this USA Network mystery series, one that was so successful it turned a one-season limited series into a 4-season one. She stars as an ordinary mother who snaps during a beach outing and stabs a man to death in front of dozens of people. It's not so much of a whodunit as a WHYdunit, and Biel is joined by great supporting turns from Bill Pullman as the cop who investigates the case and Christopher Abbott as her husband. Carrie Coon anchored the second season, which is almost as good. The show recently wrapped up after four effective outings.
Years: 2021-present
Length: 1 season, 9 episodes
Creator: Hwang Dong-hyuk
The most-viewed show in the history of Netflix rose to that pedestal for multiple reasons. The main one is the incredible accessibility of the concept — a game show with mortal stakes. Released during the pandemic, Squid Game tapped into a worldwide desperation. What would you do to change your fate? The story of a contest for a fortune also became one of Netflix's biggest critical darlings, landing 14 Emmy nominations, with star Lee Jung-jae becoming the first Asian actor to win Best Actor for a non-English performance. Say what you will about Netflix, the success of this show helped stories from around the world find audiences in America.
Year: 2019
Length: 1 season, 8 episodes
Creators: Susannah Grant, Ayelet Waldman, Michael Chabon
Based on the article "An Unbelievable Story of Rape," this award-winning mini-series is one of the toughest watches on Netflix, but it's also so dramatically rewarding. The show dramatizes a series of rapes in Washington and Colorado from 2008 to 2011, focusing on a survivor named Marie (Kaitlyn Dever) and the two detectives trying to solve the case, played brilliantly by Toni Collette and Merritt Wever. Sharply written and deeply moving, this is an essential piece of work.
Years: 2003-2006, 2018-2019
Seasons: 5
Creator: Mitchell Hurwitz
One of the best comedies of all time had to get canceled to really find its audience. And then had to be rebooted to kind of lose it. Listen, everyone agrees that the two Netflix seasons of the story of the Bluth family are a bit underwhelming, but they have their moments. It's just that they can't touch the absolute brilliance of the three FOX seasons. Maybe just watch those and leave the rest to history.
Years: 2014-2020
Length: 6 seasons, 77 episodes
Creator: Raphael Bob-Waksberg
There is a lot of solid adult animation on Netflix — don't miss Big Mouth or its anime offerings, either — but the best of the medium is this ingenious examination of celebrity culture, depression, and failed attempts at connection. It just happens to feature talking animals. Will Arnett does fantastic voice work as the title character, the star of a '90s sitcom who is struggling to find his way back to the spotlight. Amy Sedaris, Alison Brie, Paul F. Tompkins, and Aaron Paul co-star in a show that felt at first like just another Hollywood satire, but became richer and more emotionally complex with each season.
Years: 2003-2006
Length: 3 seasons, 28 episodes
Creators: Dave Chappelle, Neal Brennan
Everyone has an opinion on Dave Chappelle in the 2020s, but back in the 2000s, he wasn't yet a household name when his sketch comedy show premiered on Comedy Central. Everything changed. In instant hit, Chappelle's Show felt like the new wave of comedy unfolding before our eyes. It was what was going to replace your parents' sketch comedy in shows like Saturday Night Live. And then Dave walked away from it. It holds up incredibly well, and it's easy to see its influence on so many imitators since.
Years: 2009-2015
Length: 6 seasons, 110 episodes
Creator: Dan Harmon
While 30 Rock and The Office were winning awards, the outsiders at Greendale Community College were building an incredibly loyal fan base. With some of the smartest writing on television, Community told the story of a group of students at Greendale, led by the egocentric Jeff Winger (Joel McHale). The leading man was always underrated, but this show was its best when the whole ensemble clicked, including Alison Brie, Gillian Jacobs, Danny Pudi, Yvette Nicole Brown, Donald Glover, Jim Rash, and Chevy Chase. There's some rocky stuff in the back half — creator Dan Harmon skipped the fourth season and was re-hired for the fifth — but it never completely sank. There's a reason fans are still hopeful for the movie, reportedly in pre-production.
Years: 2019-2022
Length: 3 seasons, 30 episodes
Creator: Liz Feldman
The final season was rocky, but the first two chapters of this Netflix original hit were underrated, anchored by stellar performances from Christina Applegate and Linda Cardellini. They play two people forced together by fate and murder on a show that understood the thorny complications of grief and guilt. Playing two people who met during grief therapy, Applegate and Cardellini understood how to take the arguably sitcomish twists of this tale and make them feel emotionally genuine. James Marsden was pretty great too.
Years: 2019-2022
Length: 4 seasons, 27 episodes
Creators: Fred Armisen, Bill Hader, Seth Meyers, Rhys Thomas
TV doesn't get much more creative than this loving comedic ode to the form of non-fiction filmmaking. Framed as a long-running news magazine hosted by Helen Mirren of all people, Documentary Now! satirizes a different real documentary in each episode. Highlights include the premiere "Sandy Passage," "Globesman," "Batsh*t Valley," "Original Cast Album: Co-Op," and "Soldier of Illusion," the premiere of the recent 2022 season. The writing here is brilliantly hysterical, especially if you know the source being satirized. It's kind of perfect.
Years: 2016-2020
Length: 4 seasons, 53 episodes
Creator: Michael Schur
The brilliant creator of Parks and Recreation moved on to one of the most ambitious comedies to ever air on network television with this follow-up. Honestly, it's crazy it lasted four seasons. Kristen Bell plays Eleanor, a recently deceased woman who finds herself in Heaven … maybe. Eleanor meets Michael (Ted Danson), the man who runs the joint, and befriends memorable characters played by William Jackson Harper, Jameela Jamil and Manny Jacinto as they discover the truth behind where they are and what it means to be "good," in this life or the next.
Years: 2019-present
Length: 2 seasons, 12 episodes
Creators: Tim Robinson, Zach Kanin
If you're a fan of left-of-center humor like Mr. Show or the 12:55pm SNL sketches written by Kyle Mooney, you owe it to yourself to watch one of the most buzzed-about Netflix Originals that's still producing new episodes, Tim Robinson and Zach Kanin's totally bizarre comedy hit. How do you describe one of the weirdest comedy shows on Netflix? You really can't. Just watch it. And then prepare yourself for the third season, which is coming soon.
Years: 2016-2021
Seasons: 5
Creators: Issa Rae, Larry Wilmore
Partially based on Issa Rae's web series Awkward Black Girl, this HBO hit became a critical darling from the minute it premiered, landing multiple Emmy nominations and critics awards. So you'd think that the geniuses over at HBO would hold on to one of their best properties. Nope. When the streamer switched to Max, HBO cut some of their best shows, allowing them to be picked up by Netflix. So that's where you can watch this truly inspired and brilliant comedy, a show that feels like it will only grow in esteem as others try to copy it (just not on HBO.)
Years: 2012-2015
Length: 5 seasons, 53 episodes
Creators: Keegan-Michael Key, Jordan Peele 
Sketch comedy doesn't get funnier than this massive Comedy Central hit that reunited a pair of Mad TV stars and let their genius run wild. Hitting hot button issues with fresh insight and hysterical precision, Keegan-Michael Key and Jordan Peele revealed themselves to be two of the best comedy writers in the business, leading to a Peabody Award, two Emmy Awards, and millions of fans. You can see their fingerprints on so much of what people find funny and clever in the 2020s.
Years: 2022-present
Length: 1 season, 7 episodes
Creator: Krister Johnson
The concept of Murderville is too wonderful to ignore. Based on a hit British series called Murder in Successville, the idea is that each episode thrusts a different comedic guest star into a murder mystery. The other players, including lead Will Arnett as the perfectly named Terry Seattle, have lines and roles to play, but the guest star improvises their way through the mystery before naming a suspect. Highlights so far include Conan O'Brien, Marshawn Lynch, Kumail Nanjiani, and a Christmas special that featured Jason Bateman, Pete Davidson, and Maya Rudolph. Let's hope this runs forever.
Years: 1989-1998
Length: 9 seasons, 180 episodes
Creators: Larry David, Jerry Seinfeld
Maybe you've heard of it? One of the biggest comedies of all time became a hit again in the streaming era when Netflix paid a fortune to have exclusive streaming rights to the misadventures of Jerry, Elaine, George, and Kramer. Some of it plays a little more problematically now than it did three decades ago, but most of it is still razor-sharp and funnier than anything on TV right now.
Years: 2011-present
Length: 5 seasons, 22 episodes
Creator: Charlie Brooker
Has the world gotten too weird for Black Mirror? Creator Charlie Brooker implied as much not long ago, but has recently revealed that he's working on a new season of this Twilight Zone–inspired gem. Released in 3-episode seasons in the U.K. originally (and a Christmas special after season two), Black Mirror shifted when it became a Netflix original in 2016, releasing 6-episode seasons in 2016 and 2017, an interactive film in 2018, and a 3-episode season in 2019. Standouts include "The Entire History of You," "Be Right Back," "San Junipero," and "USS Callister." Start there and you'll end up watching them all.
Year: 2022
Length: 1 season, 8 episodes
Creator: Guillermo del Toro
There are a few anthology series on the streamers but none have the pedigree of this 2022 gem from the Oscar-winning director of The Shape of Water and Nightmare Alley. Guilermo del Toro produces an 8-episode horror series with episodes helmed by Guillermo Navarro (GdT's cinematographer on Pan's Labyrinth), Vincenzo Natali (Splice), David Prior (The Empty Man), Ana Lily Amirpour (A Girl Walks Home Alone at Night), Keith Thomas (The Vigil), Catherine Hardwicke (Twilight), Panos Cosmatos (Mandy), and Jennifer Kent (The Babadook). Highest recommendation for those last two, but they're all surprisingly good.
Years: 2018
Length: 1 season, 10 episodes
Creator: Mike Flanagan
The director of Doctor Sleep has become the king of horror at Netflix, and it really started with this masterpiece, his best TV series to date. Flanagan distilled the influential source material here into something altogether new, terrifying, and heartbreaking. Most horror TV shows aren't honestly scary, but Hill House is legit terrifying in the way it blends an old-fashioned ghost story with more human fears like addiction and suicide. It's really going to stand the test of time.
Year: 2021
Length: 1 season, 7 episodes
Creator: Mike Flanagan
After working from source material by Stephen King and Shirley Jackson for his other Netflix hits, Mike Flanagan produced an original mini-series in 2021, and it ended up being one of his most divisive. Clearly inspired by King, this is the story of a young man (Zach Gilford) who returns to an island community to find things in supernatural disarray. A new priest (the phenomenal Hamish Linklater) has shaken up the people there, including characters played by Kate Siegel, Samantha Sloyan, Rahul Kohli, and others. Flanagan gets deep here, weaving addiction, trauma, and depression into a story of good and evil.
Years: 2019-present
Length: 2 seasons, 15 episodes
Creators: Natasha Lyonne, Leslye Headland, Amy Poehler
One of Netflix's most critical darlings on the comedy scene was this sci-fi gem, a riff on Groundhog Day about a woman living the same day over and over again. More than just a straight comedy, this Natasha Lyonna vehicle uses its concept to comment on trauma, isolation, and general midlife ennui. In the first season, Lyonne's character kept reliving her 36th birthday party until she met someone locked in a similar cycle. The second season was a bit less successful but arguably more ambitious.
Years: 2016-present
Length: 4 seasons, 34 episodes
Creator: The Duffer Brothers
More than just nostalgia farming, this '80s-inspired hit became a worldwide phenomenon through the power of its riveting storytelling. Sure, it's easy to see the influences of King and Spielberg here, but characters like Hopper (David Harbour) and Eleven (Millie Bobby Brown) have become icons in their own right. The fourth season was arguably a bit bloated, but the show is reportedly coming in for a landing with a fifth and final season. Make sure you're caught up before that happens.
Years: 2005-2020
Length: 15 seasons, 327 episodes
Creator: Eric Kripke
Isn't it kind of appropriate that a show about ghost hunters wouldn't die? Supernatural premiered way back when The CW was still The WB in 2005 and then just kept going for an amazing fifteen seasons before coming to an end. That's a lot of spooky adventures for Sam and Dean Winchester, two of fantasy television's most beloved characters. Supernatural vacillated wildly in quality over its 300+ episodes but there are some true gems in here, especially for fans of urban legends and things that go bump in the night.
Source link