Travel
The Best Base Layer for Extreme Cold!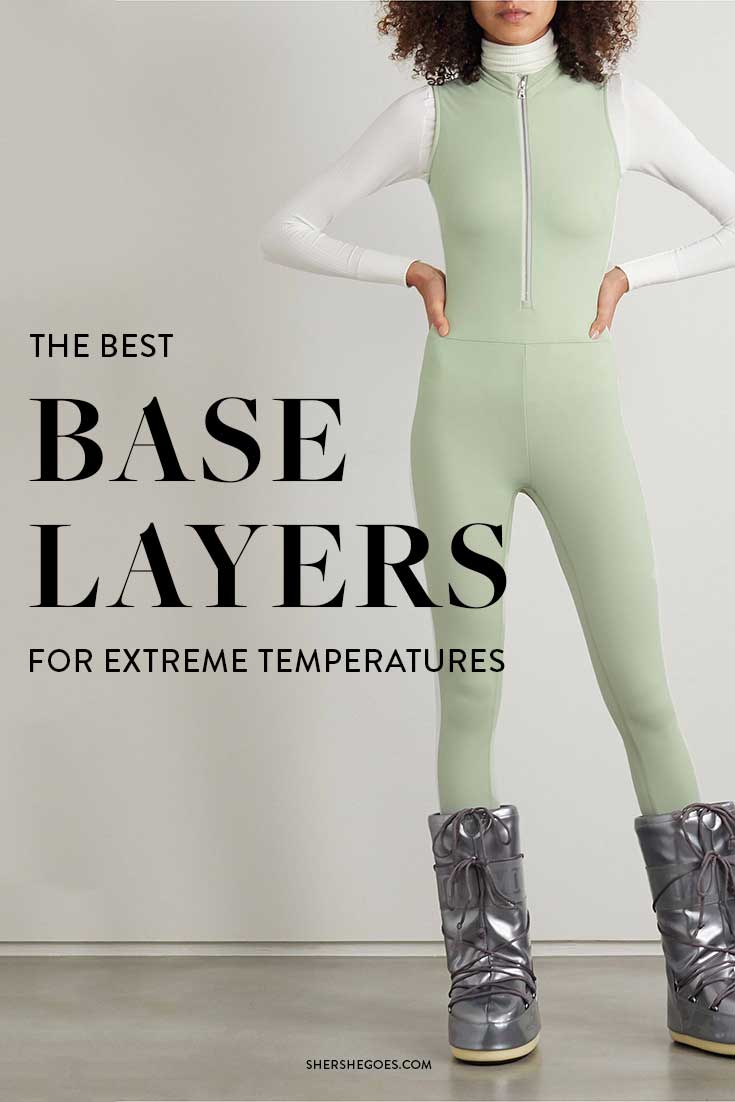 Best Base Layers for Cold Weather 
Keep reading, or pin this article to save it for later ⇟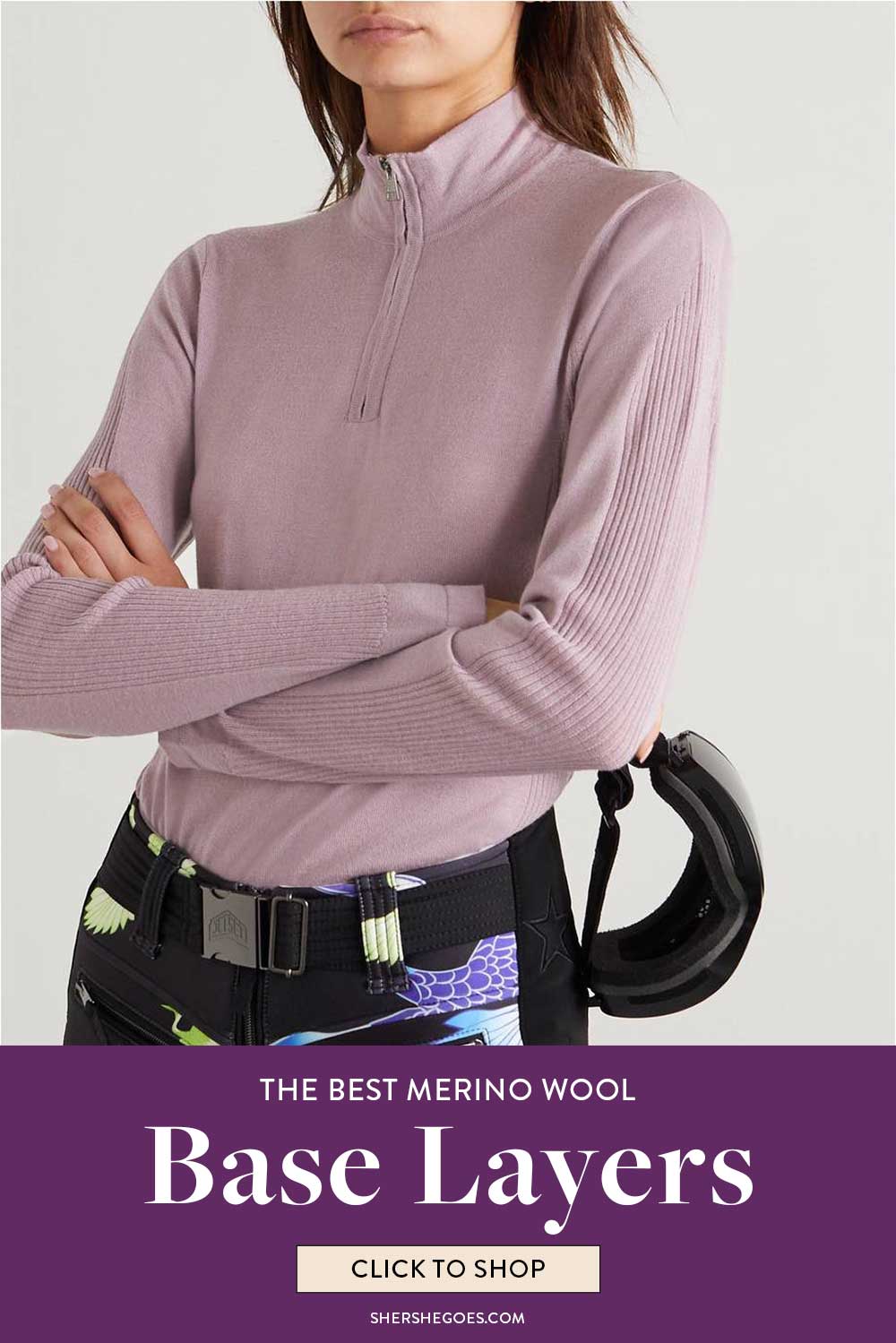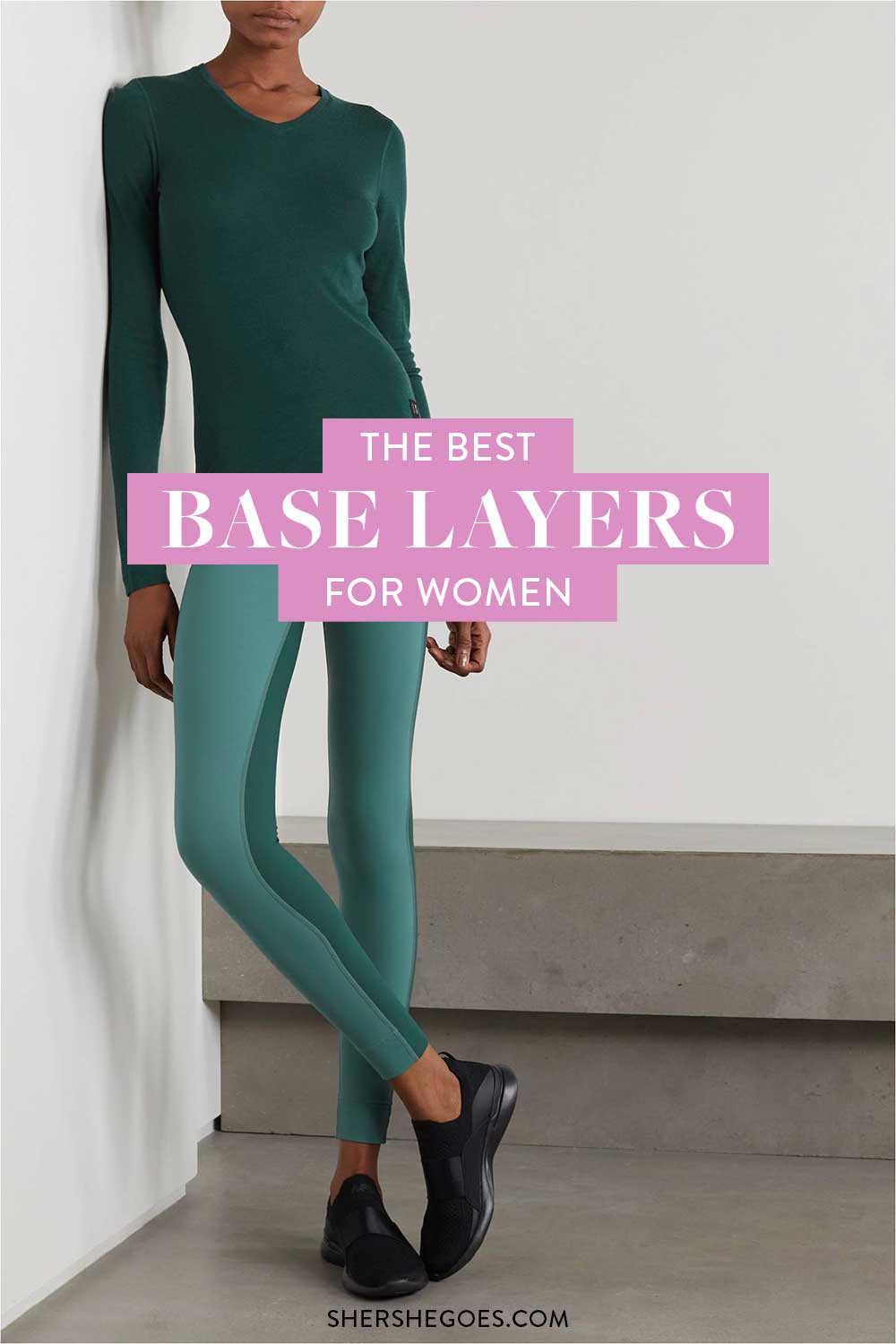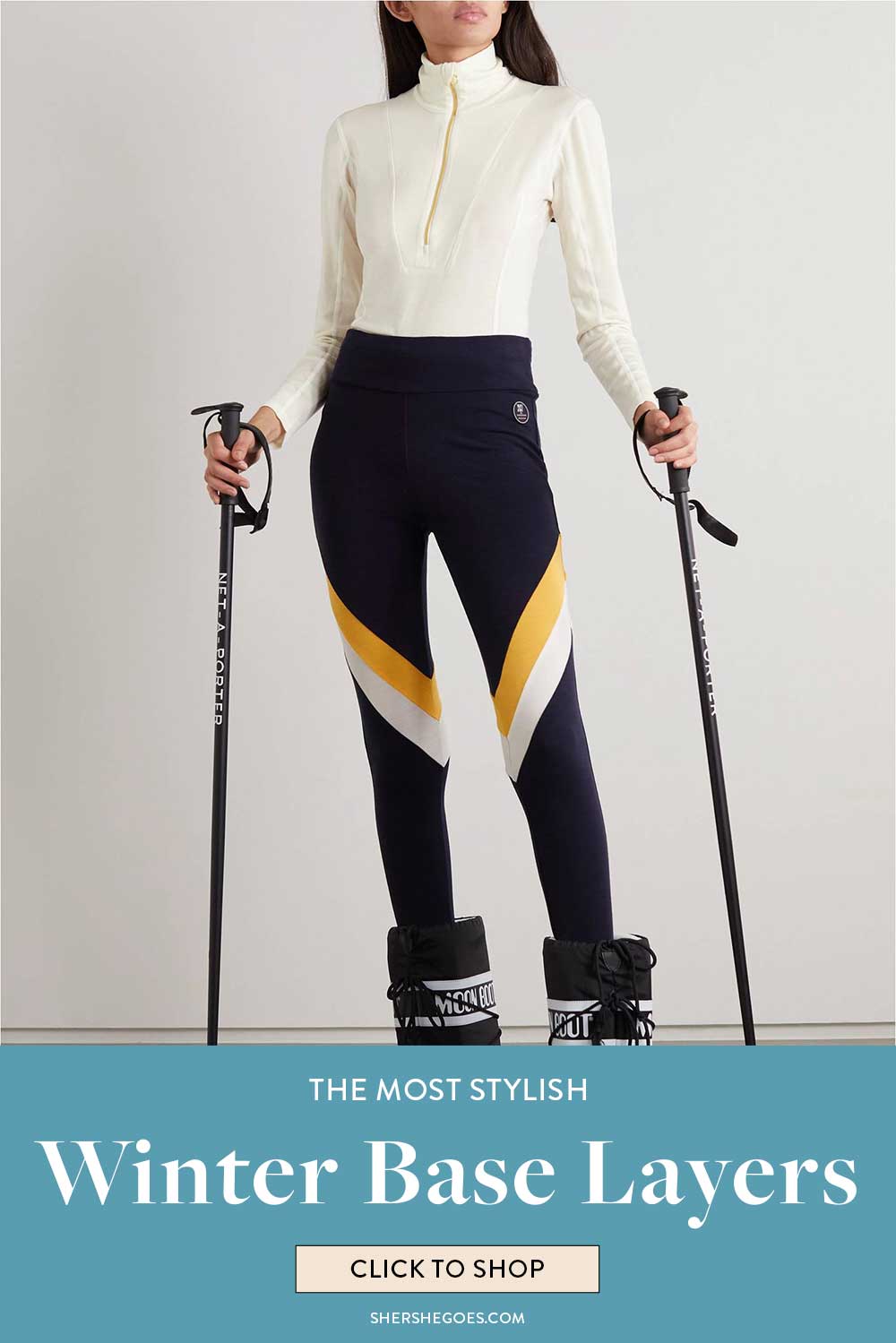 ADVERTISEMENT
---
---
Best Base Layer for Extreme Cold
The one word you'll always hear when planning a cold weather outfit? 
Layering. 
Layering, layering, layering. 
When temperatures are low and your body needs warmth, the base layer automatically retains as much warmth as possible, compounding the insulation your outer and any mid-layers provide. 
If you become active and work up a sweat (which is easier than it sounds, as anyone who lives through cold winters can tell you!), the base layer's unique moisture-wicking properties will allow your sweat to escape.
Without a good base layer, sweat will dampen your clothes and slowly freeze your body as your activity level (and therefore body temperature) inevitably drops. 
Maintaining this equilibrium is an important part of staying safe and comfortable during winter, especially if you'll be skiing or snowboarding.
If you're looking for the best base layers for extreme cold, keep reading!
ADVERTISEMENT
---
---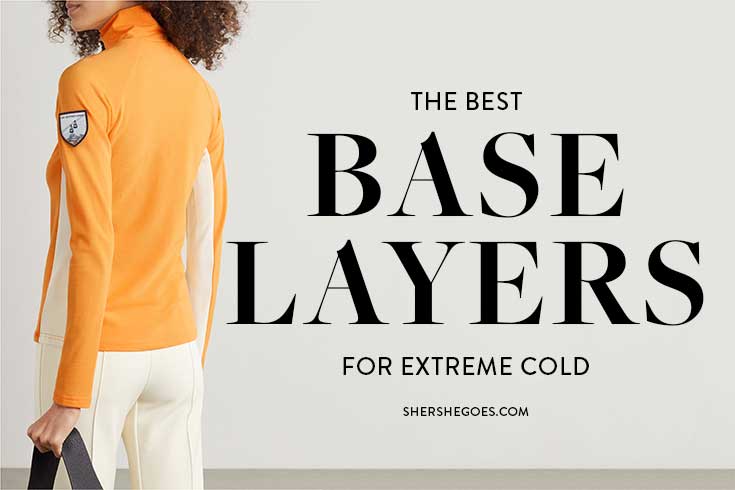 Best Base Layers for Women
Base layers can be expensive, but they are an essential element of any cold weather expedition.
Here are our favorite base layers for cold weather that provide the best value, protection, and performance.
Keep reading for reviews of each!
 Read more:  What to Pack for New York City in Winter
ADVERTISEMENT
---
---
The Best Base Layer for Extreme Cold
But what does layering – and particularly the base layer – really mean? 
The most obvious and basic purpose of a base layer – which typically refers to a long-sleeve top and long john-style pant worn directly against your skin – is to provide additional defense against extremely cold temperatures. 
This defense takes the obvious form of additional insulation, but also includes a fail safe element as well. If you trip and fall into a snowbank, dousing your outer layer in wet snow, your base layer can offer the warmth you need while cleaning and drying your outer layer. 
More importantly, however, the base layer acts offers the a heat retention-and-release mechanism that is critical for maintaining adequate body temperature in the bitter cold. 
ADVERTISEMENT
---
---
Best Overall Base Layer: Smartwool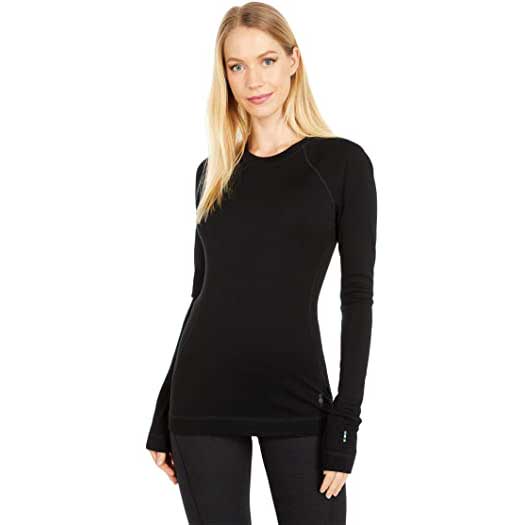 Merino wool is the ideal base layer fabric, as the organic fabric is safe for your skin, naturally anti-microbial, and ridiculously comfortable! 
Smartwool is the leading brand for merino wool performance clothing, and their base layers are the perfect centerpiece of any cold weather outfit! 
They make a whole range of base layers, in different fabric weights, so you can find the perfect set for you. They're size inclusive as well!
If you run cold like me, I recommend their heavy weight Intraknit line. It's made for high intensity activity in the coldest temperatures, so I wear this set for skiing.
I also like that smartwool make their base layers in different styles – from zip ups to hoodies and crew necks. Their base layer leggings come in both full length and 3/4 capri lengths as well.
Smartwool also makes great winter socks! Everything is merino wool, so you can stay warm, dry and cozy (literally) from head to toe.
ADVERTISEMENT
---
---
Best Patterned Base Layer: Kari Traa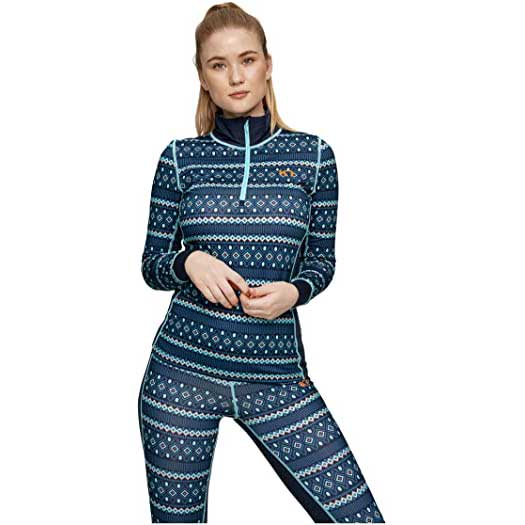 Famous among Scandinavians for its authentic design craftsmanship, Kari Traa provides a visually refreshing twist among the traditionally all-black base layer options. 
When we visited Norway in winter, it seemed like every stylish woman was sporting Kari Traa baselayers!
I love their subtle winter prints and have two sets from the brand. Sooo cozy! 
I always have people asking me where my base layers are from when I wear a set from Kari Traa. The best part is, the brand is completely female focused and all their products are made from 100% merino wool!
ADVERTISEMENT
---
---
Best Crew Neck Base Layer: Hot Chillys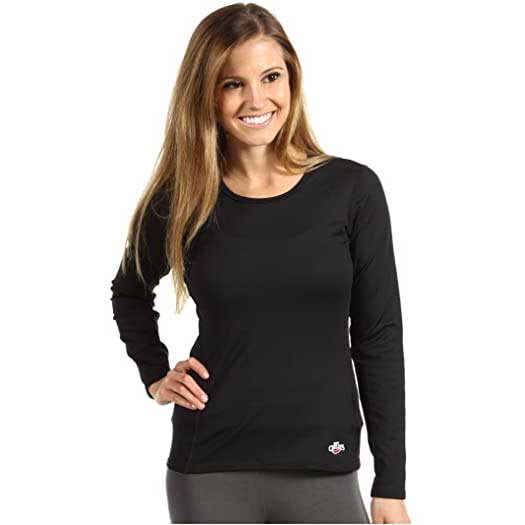 While merino wool offers attractive qualities for the best base layers for extreme cold, the reality is synthetic fabrics wick moisture better. 
This element, along with the impressive "chamois-like" touch of the Hot Chillys crew neck, makes this a leading choice among polyester base layers! 
ADVERTISEMENT
---
---
Best Zip Neck Base Layer: Arc'teryx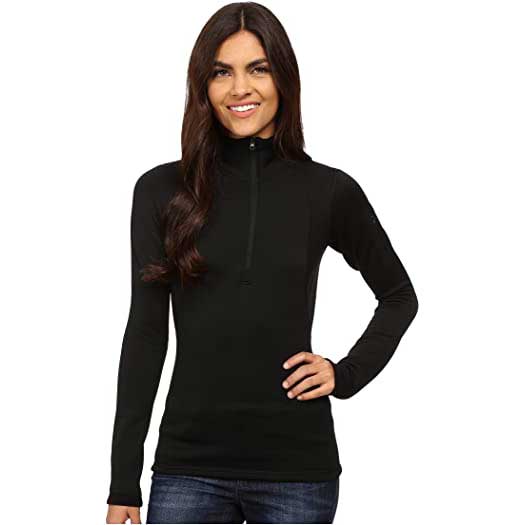 Arc'teryx is probably my favorite and most respected winter apparel brand. The technology, aesthetic, and durability are always on point. 
What I love most about this piece is the subtle versatility offered by the zip neck.
Everyone eventually dresses for blizzards only to encounter shockingly mild weather, so the zip neck adds that extra bit of ventilation perfect for surprisingly balmy days! 
ADVERTISEMENT
---
---
Best Base Layer Pant: Icebreaker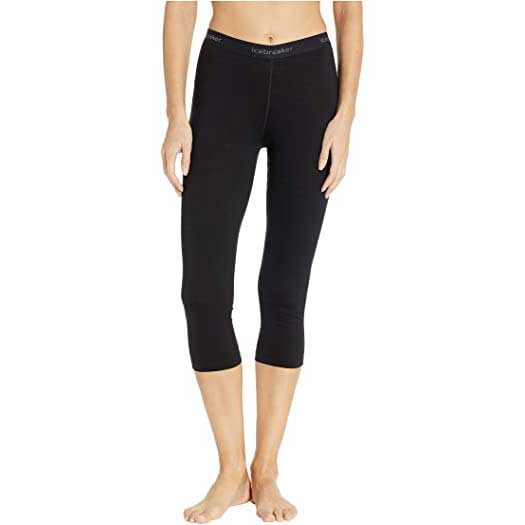 Don't forget about the buns! 
I typically reserve base layer pants for only the most brutal winter days, but they are absolutely indispensable during these cold snaps. 
With a slim fit and merino wool construction, the Icebreaker base layer pants will regulate your body temperature without disrupting the shape of your overall outfit! 
ADVERTISEMENT
---
---
Best Heavyweight Base Layer: Burton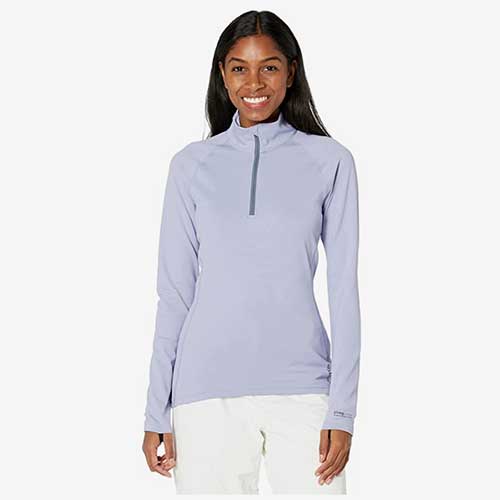 Looking for a sustainably made base layer set?
Then check out Burton, a certified B corp whose fabrics are made in facilities that have safe work environments and minimize their environmental impact.
This 1/4 zip fleece is incredibly soft and has automatic climate control. I love the pale lavender color but it comes in lots of colors and patterns.
It's also quick drying and has cute raglan sleeves!
ADVERTISEMENT
---
---
Best Base Layer Sweater: Dale of Norway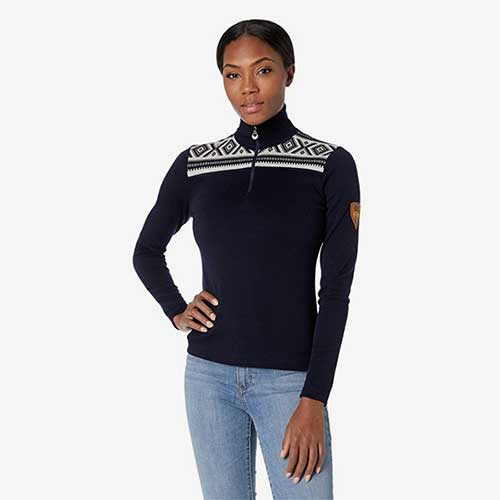 For something a little non traditional, consider this Dale of Norway base layer.
It's more like a thin merino wool sweater, made from super soft merino wool.
The stand up collar provides tons of additional warmth (or can be unzipped for a relaxed look apres ski) and the pretty knit pattern looks super eye catching under a ski bib!
ADVERTISEMENT
---
---
Shop Women's Base Layers 
---
ADVERTISEMENT
---
---
Ski Wear Haul
I posted a couple try-on hauls of all the ski wear brands that I've tried. You can check them out on my Youtube channel here.
ADVERTISEMENT
---
---
ADVERTISEMENT
---
---
ADVERTISEMENT
---
---
 Read More:  in our ski style series:
Ski Trip Packing Essentials
What to Wear Skiing: Packing List Must Have's
The Best Ski Pants for Women (Stylish & Functional)
I Found the CUTEST Women's Ski Pants (Video)
Are Designer Ski Pants Worth It? (Try-On Haul)
The Best Ski Sweaters for Apres-Ski 
Planning the Perfect Ski Trip
What to Know Before Skiing in Vermont for the First Time
Ski Trip Recaps + Mountain Guides
Lake Tahoe, California: Heavenly, Kirkwood & Northstar
Montana: Big Sky
Vermont: Stowe
Catskills, New York: Belleayre Mountain
Quebec, Canada: Mont Tremblant
+ More Ski Vlogs on Youtube
Follow me @Sher She Goes on