News
'Snow White' director's son slams 2024 remake as 'insulting'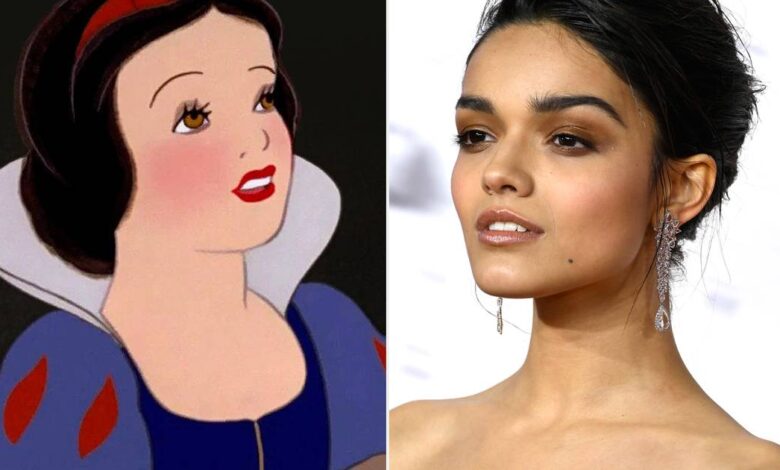 David Hand, son of one of the directors of Disney's 1937 film "Snow White," is upset about the upcoming live-action remake of the fairy tale, calling Disney's plans "woke" and "insulting."
In a new interview, Hand told The Telegraph that his father — also named David Hand — and Disney founder Walt Disney wouldn't approve of 2024′s "Snow White," which features Latina actress Rachel Zegler in the lead role.
"I mean, it's a whole different concept, and I just totally disagree with it, and I know my dad and Walt would also very much disagree with it," he said, adding that it's a "disgrace" that Disney is "trying to do something new with something that was such a great success earlier."
"I'm afraid of what they're going to do with the early films… their thoughts are just so radical now," he went on. "They change the stories, they change the thought processes of the characters, they just aren't the original stories anymore. They're making up new woke things and I'm just not into any of that. I find it quite frankly a bit insulting. … There's no respect for what Disney did and what my dad did… I think Walt and he would be turning in their graves."
Hand isn't the only one criticizing the film, even though the public hasn't seen a single frame from the upcoming film. Conservatives slammed the production for casting Zegler as Snow White and for making the seven dwarves more racially diverse and gender-inclusive.
[ Critics slam 'wokeness' as live-action 'Snow White' appears to ditch the 7 Dwarfs ]
Zegler has also emphasized that the new "Snow White" — written by Greta Gerwig and Erin Cressida Wilson — won't be like previous versions of the story.
"It's no longer 1937, and we absolutely wrote a Snow White that's … not gonna be saved by the prince, and she's not gonna be dreaming about true love," Zelger told Variety in September 2022. "She's dreaming about becoming the leader she knows she can be and the leader that her late father told her that she could be if she was fearless, fair, brave and true."
Those comments sparked their own controversy, however. In a video with 1.7 million likes, TikTok user @cosywithangie argued that it's "not anti-feminist to want to fall in love, to want to get married, to want to stay home — none of these things make you less valuable."
The upcoming "Snow White" film, directed by Marc Webb, also features Gal Gadot as the Evil Queen and Ansu Kabia as the Huntsman.
Source link