Travel
How to Spend 3 Days in the American Riviera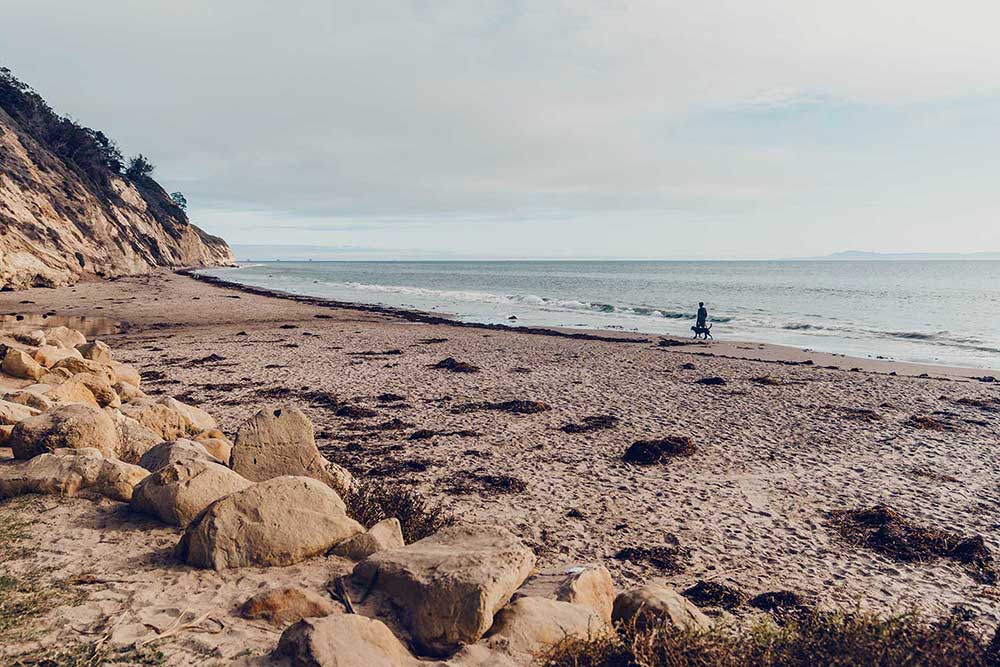 Santa Barbara in a Weekend
Santa Barbara was by far my favorite stop along our San Francisco to Los Angeles road trip. 
So I can't believe it's taken me this long to write about it! I guess I secretly wanted to keep this town all to myself, ha. 
With beautiful weather, vibrant neighborhoods and a never ending list of incredible restaurants to eat at, I can see why so many celebrities live here. Maybe in another life, I'll be able to retire here.. 
Here's our 3 days in Santa Barbara itinerary.
Whether you have just a weekend or a couple days, this is a great snapshot of the best that Santa Barbara has to see, do and eat! 
ADVERTISEMENT
---
---
Quickly jump to a section:
Keep reading, or pin this article to save it for later ⇟ 
ADVERTISEMENT
---
---
Santa Barbara, California
Santa Barbara's nickname is the American Riviera and I could see why!
It's posh, but cultured, with a long-standing history of Chumash Spanish and Mexican roots combined with modern Coastal California flare.
There are beautiful cliff beaches, world famous wineries and a never ending list of award winning restaurants all surrounding a cute downtown.
ADVERTISEMENT
---
---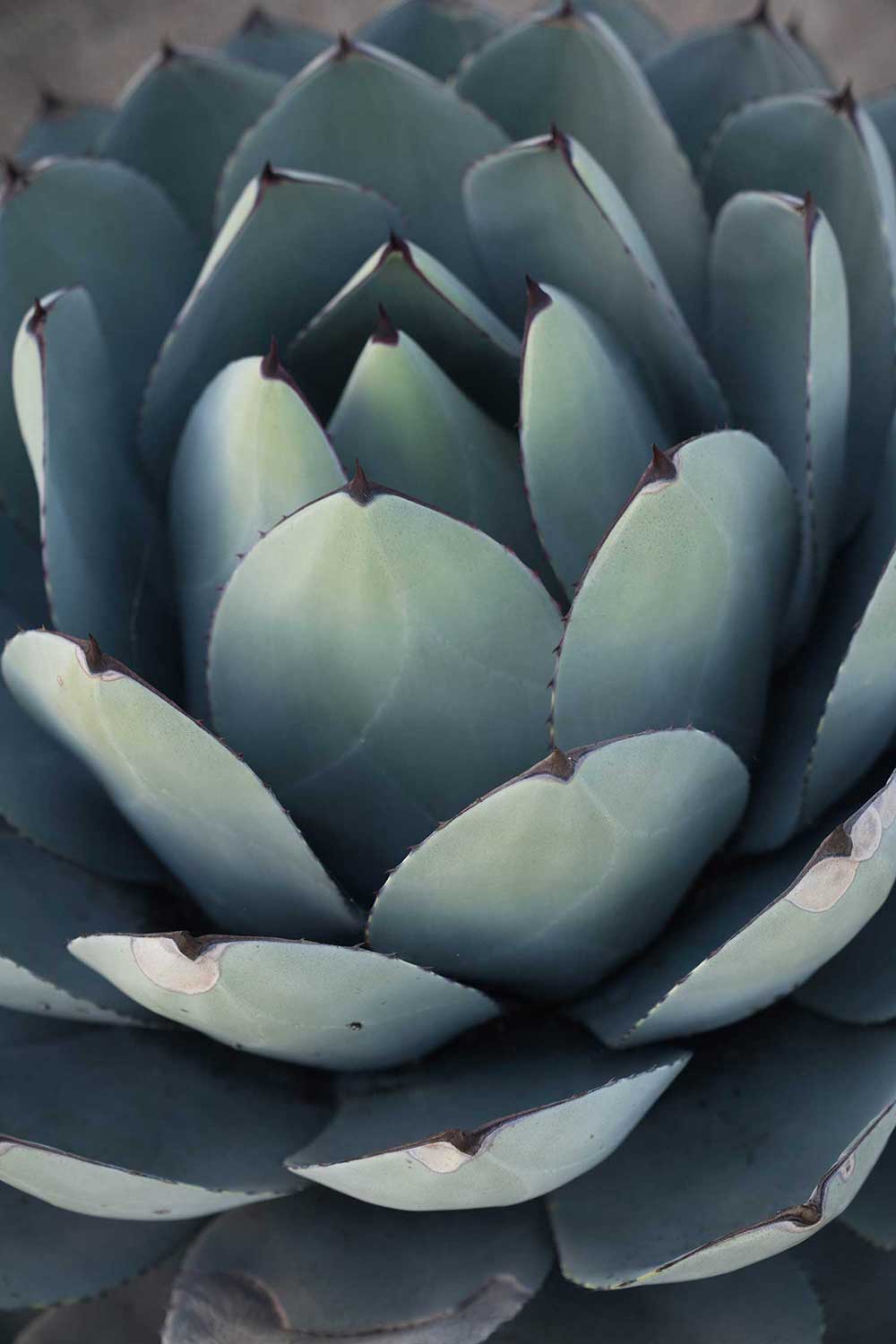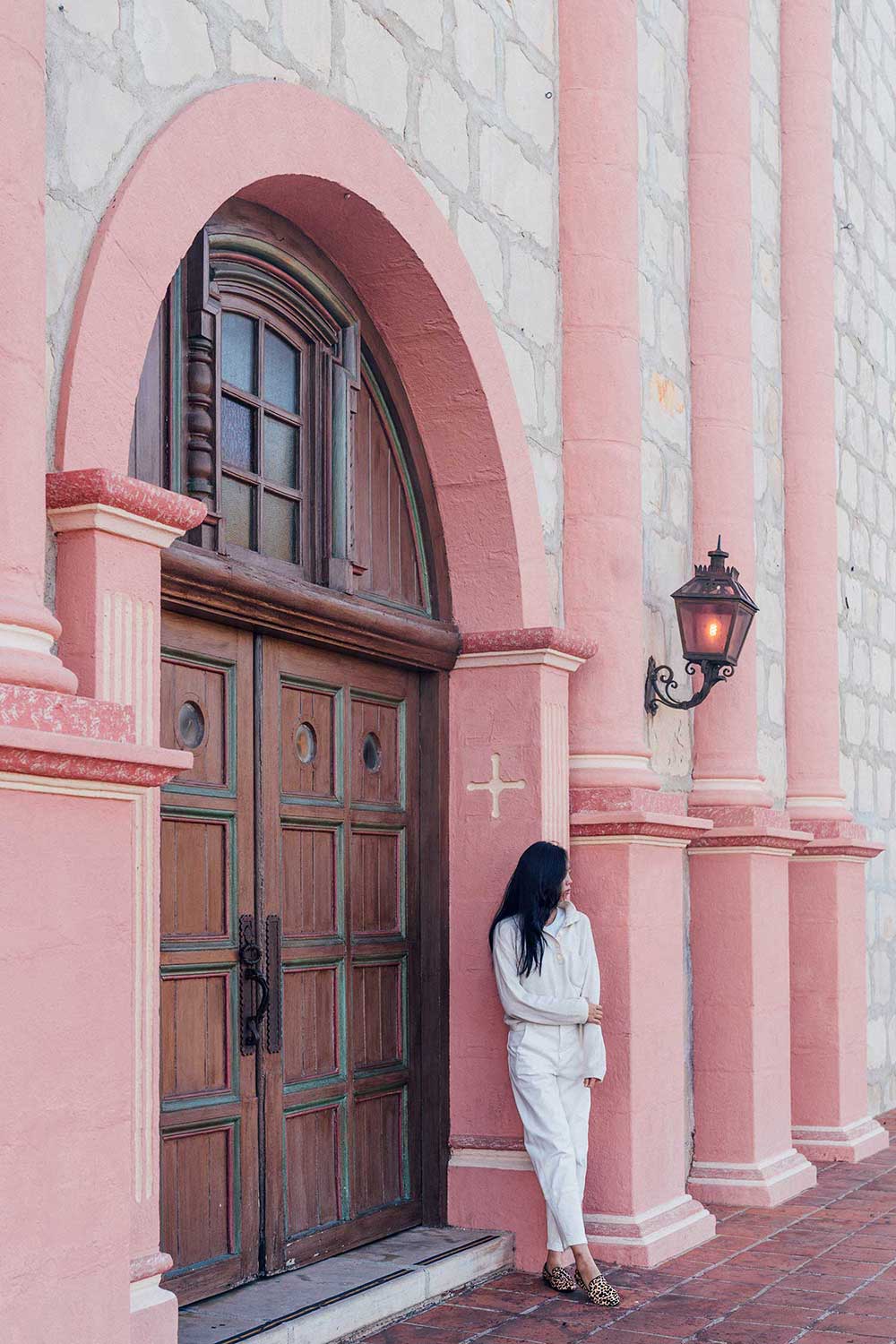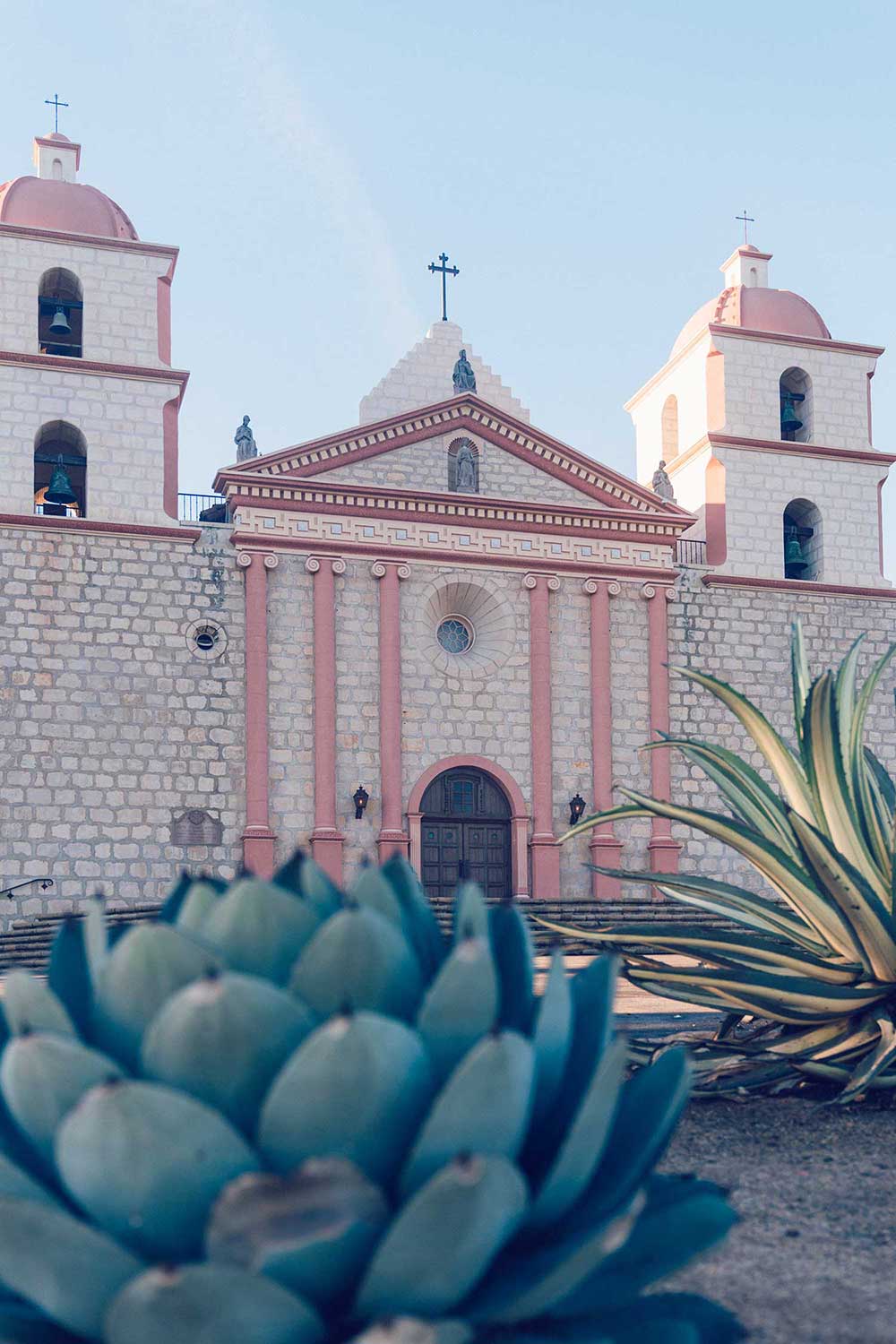 .
Getting In
Driving
It's always been a dream of mine to drive along the iconic Pacific Coast Highway.
We rented a car in San Francisco and drove south to Los Angeles. You can't get around California without a car, so you'll definitely need a rental car!
Book a car rental here.
ADVERTISEMENT
---
---
Flying
Santa Barbara has its own airport, the lovely SBA. A couple major airlines do fly nonstop to Santa Barbara, from places like Chicago, Las Vegas and Denver.
Check flights and set fare alerts for Santa Barbara here.
ADVERTISEMENT
---
---
Santa Barbara Itinerary
.
Day 1: Check in and Explore Downtown Santa Barbara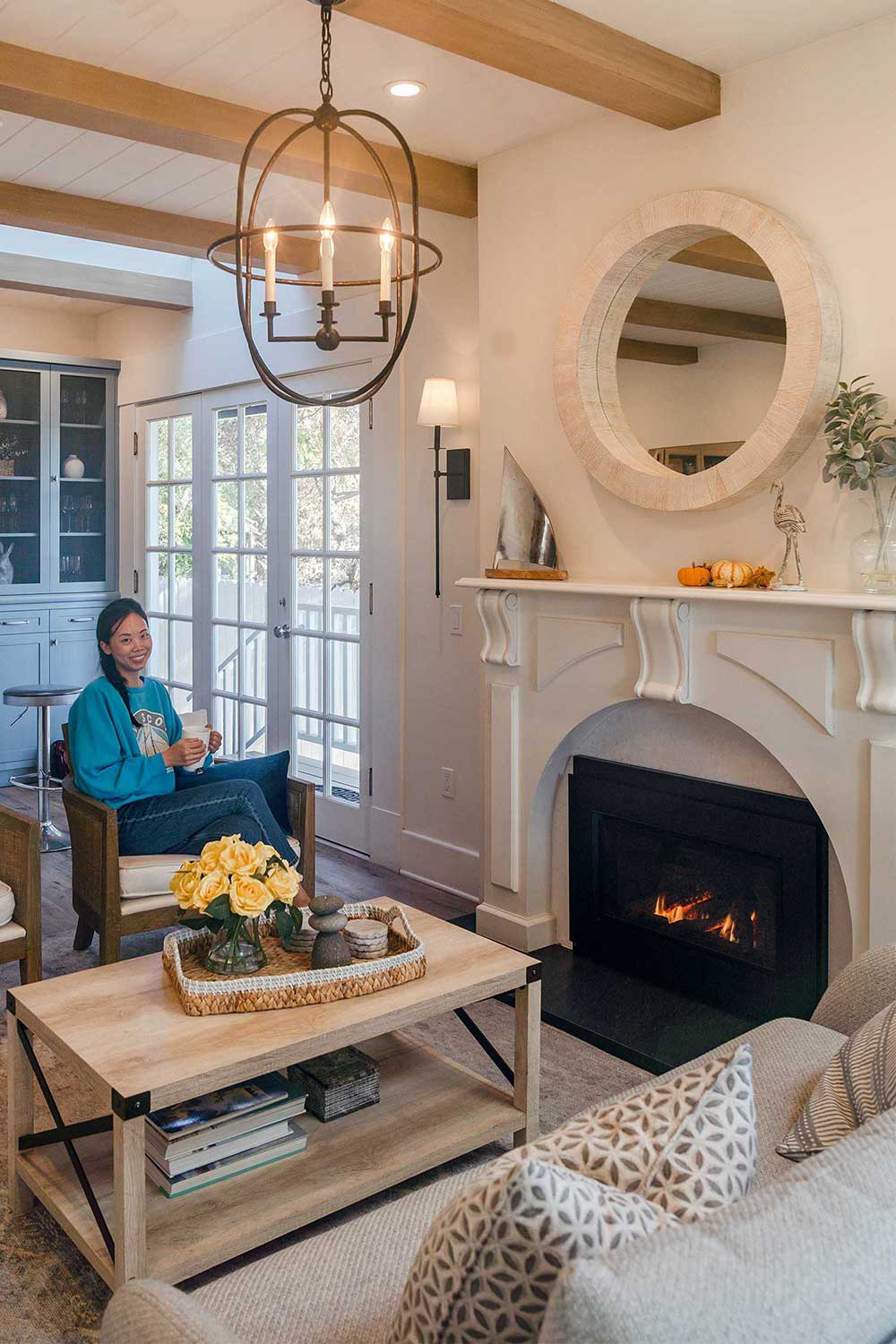 We arrived to Santa Barbara in the morning and checked into our very cute boutique hotel, Hideaway Santa Barbara.
Located just 3 blocks from the beach and within walking distance of Santa Barbara Harbor, the gorgeous hotel was tucked off the road into a serene location.
All the rooms are slightly different and ours was a roomy one bedroom with a fireplace and casual coastal decor.
It felt more like staying in a bed & breakfast or cozy guest house! 
ADVERTISEMENT
---
---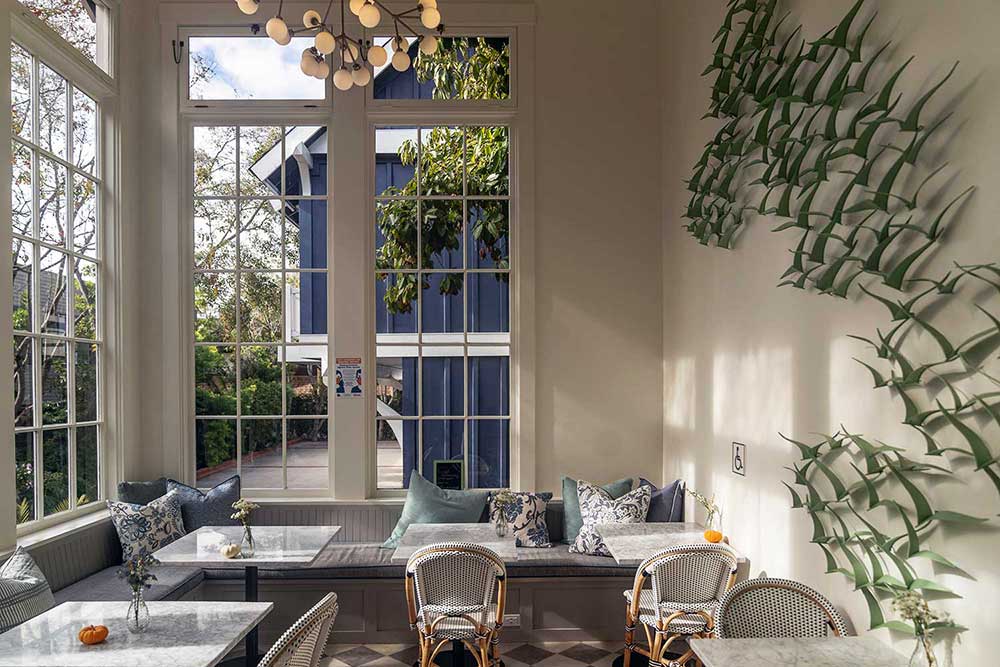 The breakfasts here especially were unique.
Every morning the menu was slightly different, but everything was always vegetarian and made fresh in the lobby area. One morning we had breakfast burritos and another day shakshuka. It was delicious!
I especially loved the floor to ceiling windows in the breakfast nook. 
ADVERTISEMENT
---
---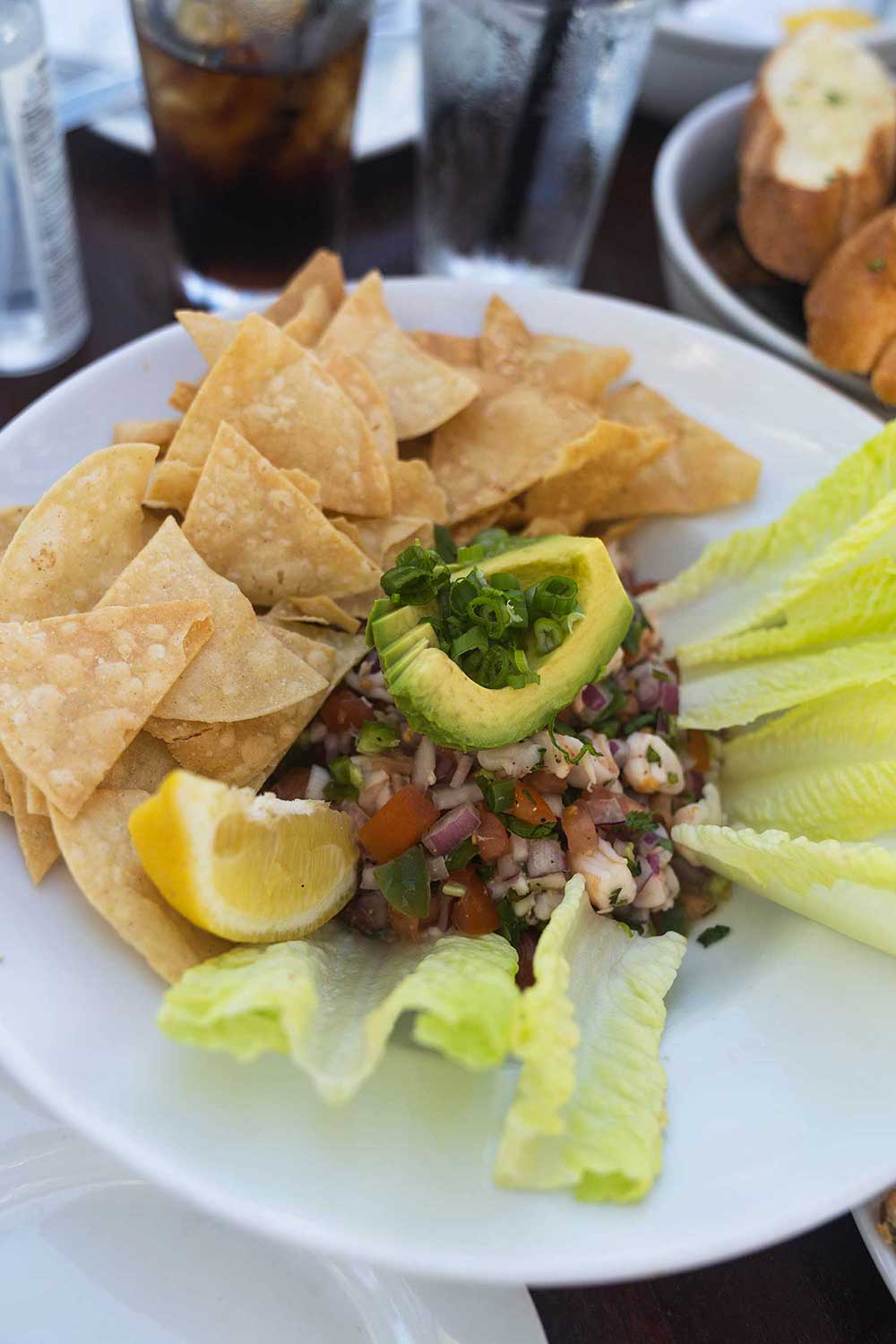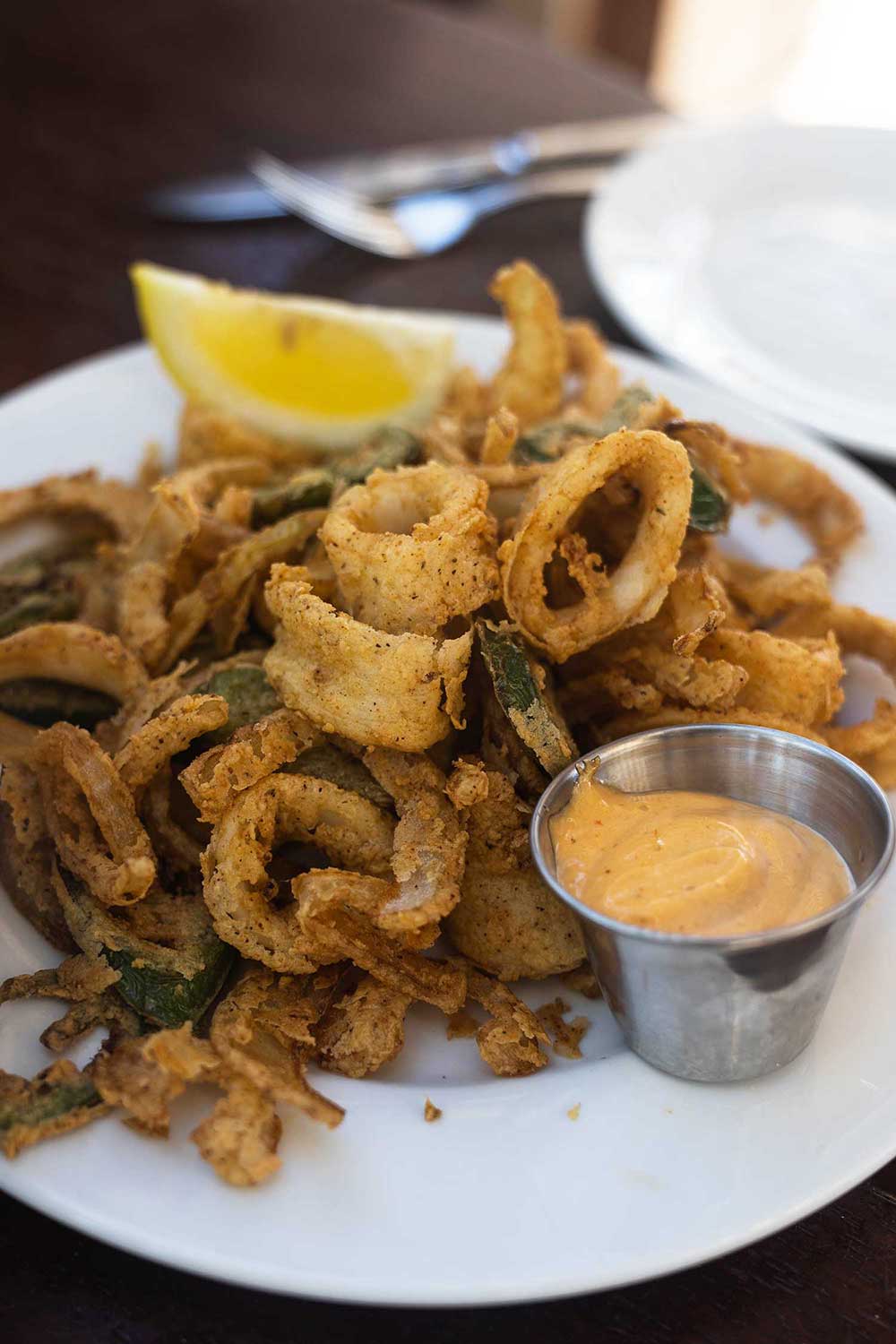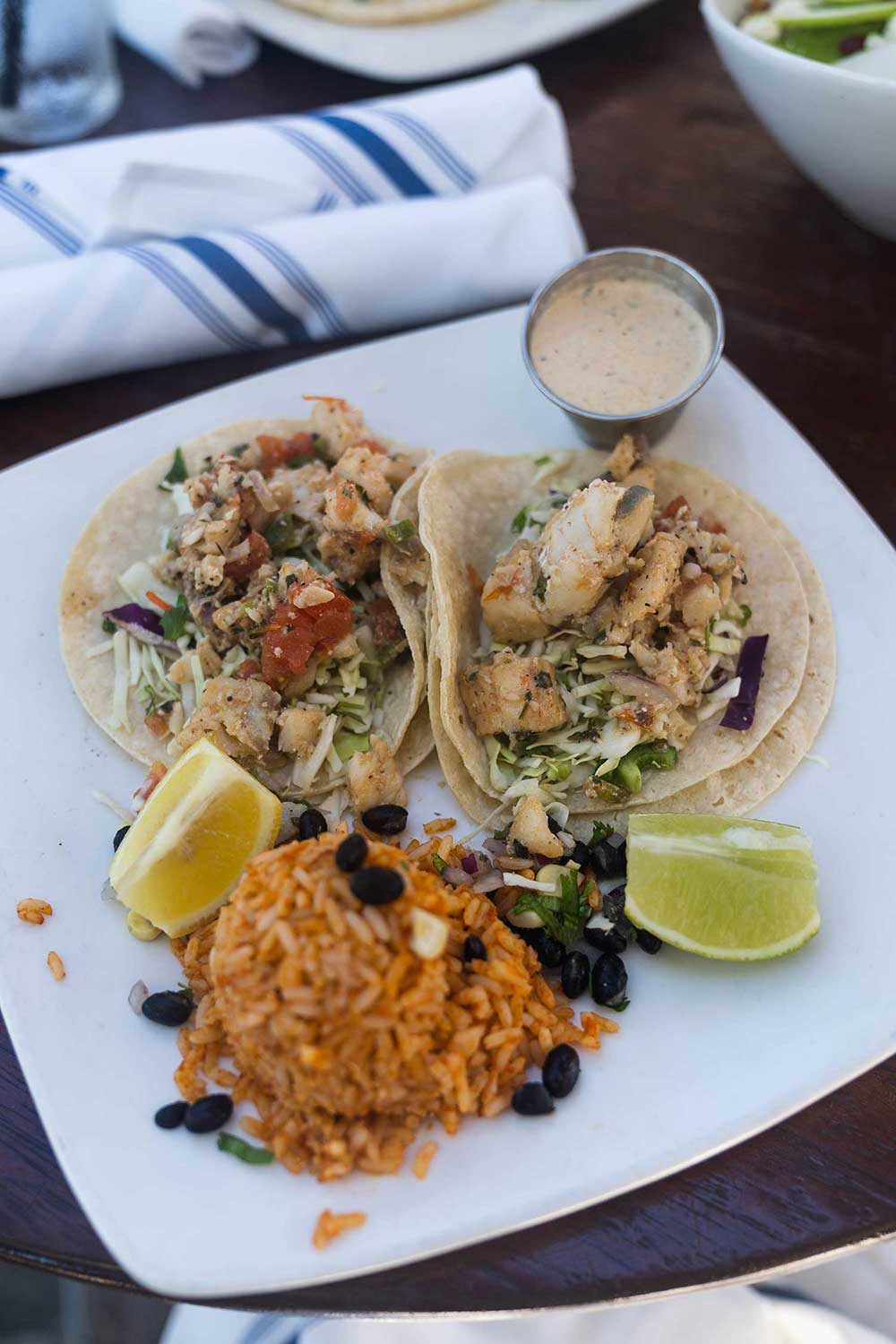 Lunch at Hendrys
Our first stop was to grab some lunch by the ocean.
The Boathouse at Hendry's Beach is a local favorite, and I could see why!
The restaurant has a spectacular view of the ocean and is located right on the beach. You can sit inside, or out, and all the decor was surfing and rowing themed. 
The food was delicious – the freshest seafood and a great list of wines.
ADVERTISEMENT
---
---
We split the steamed black mussels, fried calamari and local rockfish ceviche.
I also really loved their tacos!
Try to get some of their Santa Barbara uni if you can (they unfortunately were already sold out when we visited)
Afterwards, we took a nice stroll along Arroyo Burro Beach to walk off the incredible meal! I couldn't help but see all the locals walking their dogs along the beach and immediately looked at real estate listings.
ADVERTISEMENT
---
---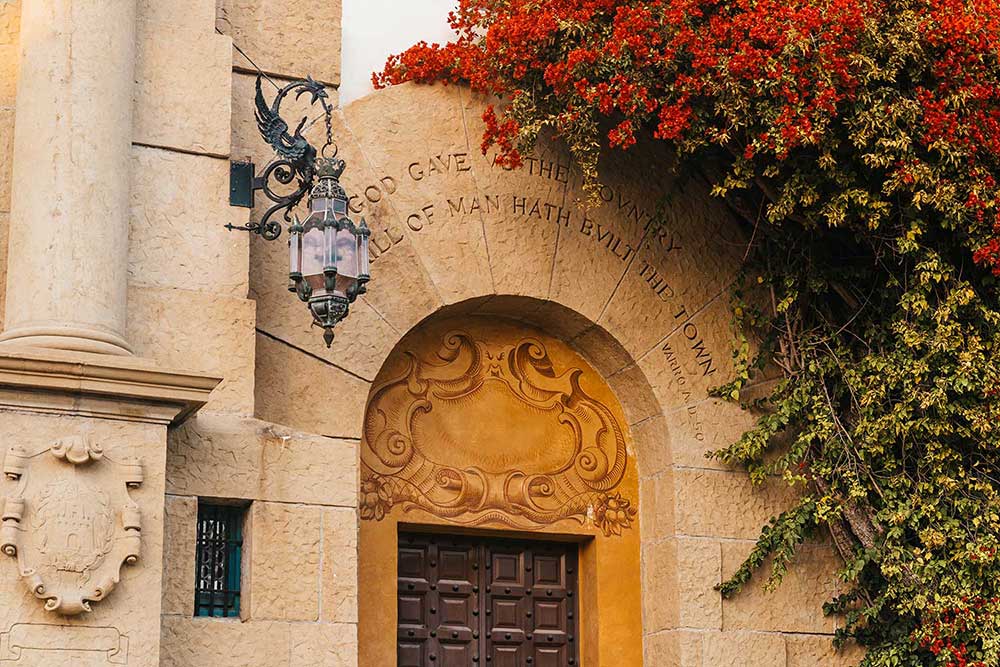 Explore downtown Santa Barbara
Downtown Santa Barbara is really quaint. We drove in and checked out some of the most famous buildings in town.
ADVERTISEMENT
---
---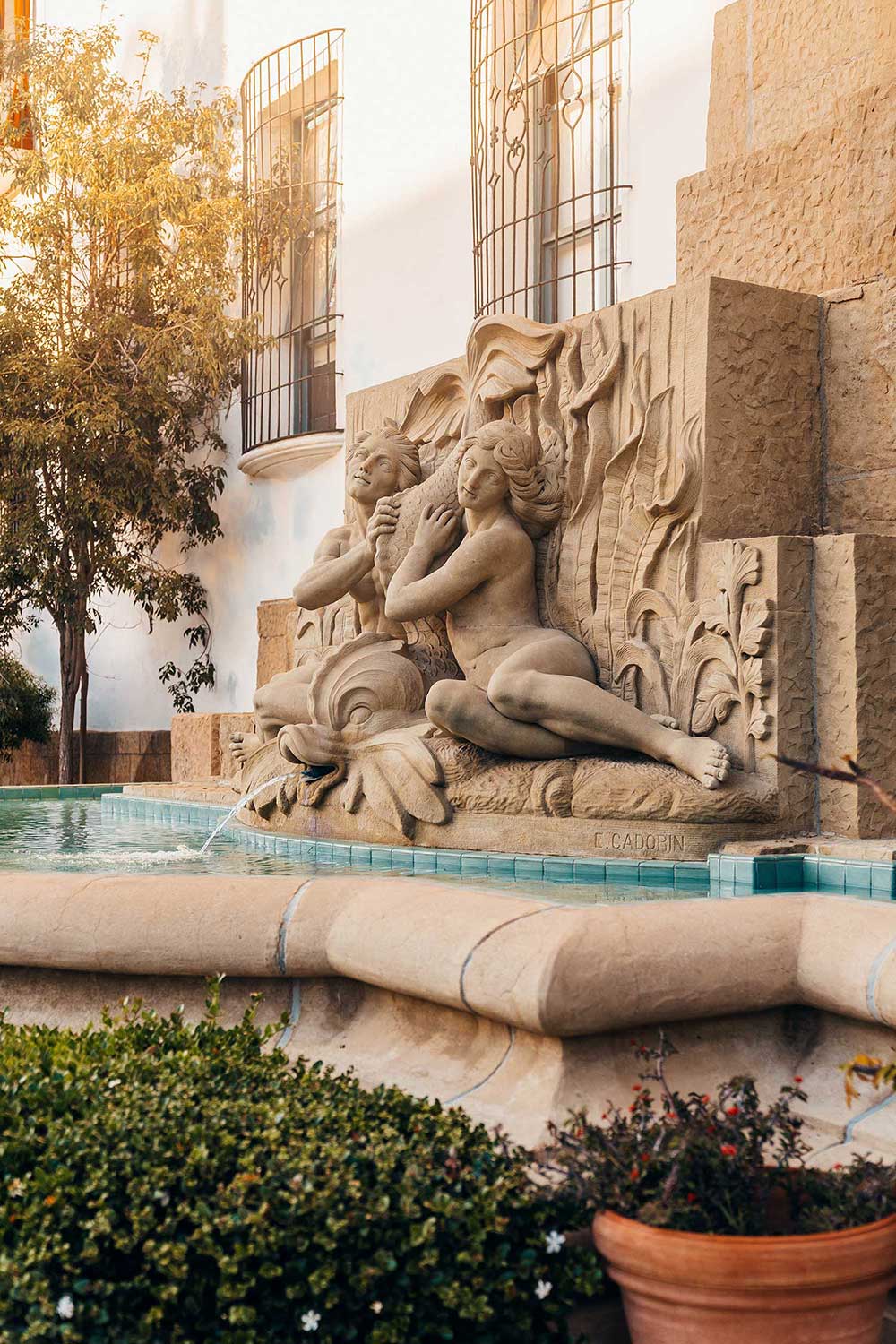 Santa Barbara County Courthouse
The dreamy Santa Barbara courthouse is an iconic landmark in town.
Built to resemble a dreamy Spanish-Moorish style castle, it has a sweeping red tile roof, elegant arches and a distinctive clock tower.
The courthouse is still functioning today and is quite popular with couples getting married.
In fact, while we were walking around, we saw a wedding party taking photos!
ADVERTISEMENT
---
---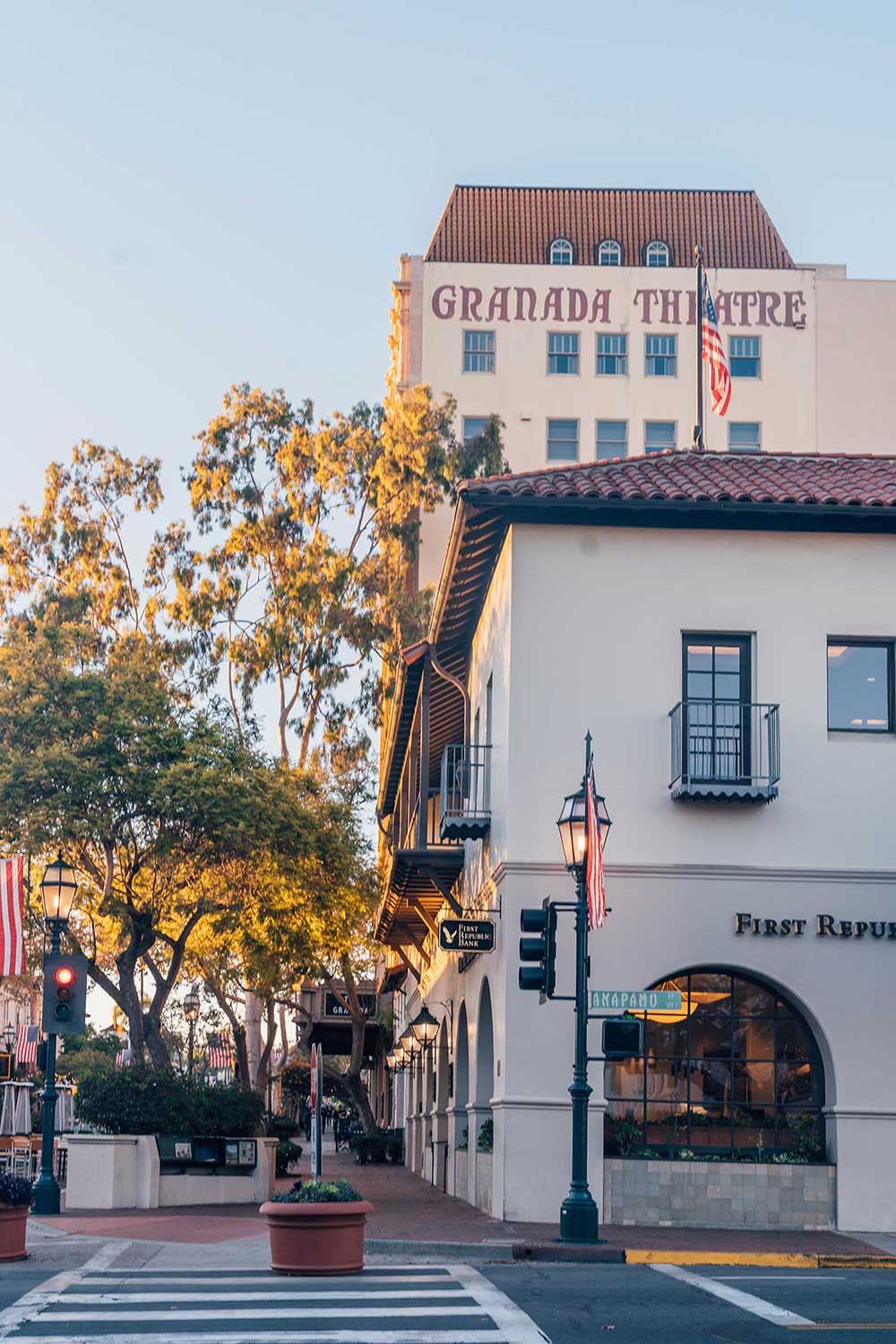 State Street Promenade
Every quaint town in America has a main street and Santa Barbara's is exceptional.
The 10 block State Street Promenade extends a mile long from Sola to Gutierrez streets. It was closed to car traffic when we visited, and I loved how pedestrian friendly it was! 
There are restaurants and bars that have been expanded into the sidewalks and streets and tons of people walking around, twinkling lights and fun shops to check out. 
I think the city is exploring making the promenade permanently pedestrian friendly going forward!
ADVERTISEMENT
---
---
Retail Therapy
While we were on State Street, we popped into a couple shops.
There are so many fun places to indulge in retail therapy, if shopping on vacation is your thing. Other great places to shop in Santa Barbara are La Arcada, El Paseo, Montecito County Mart and Arlington Court. 
Ice cream at McConnell's
McConnell's is a Santa Barbara institution known for its regionally inspired ice cream flavors.
ADVERTISEMENT
---
---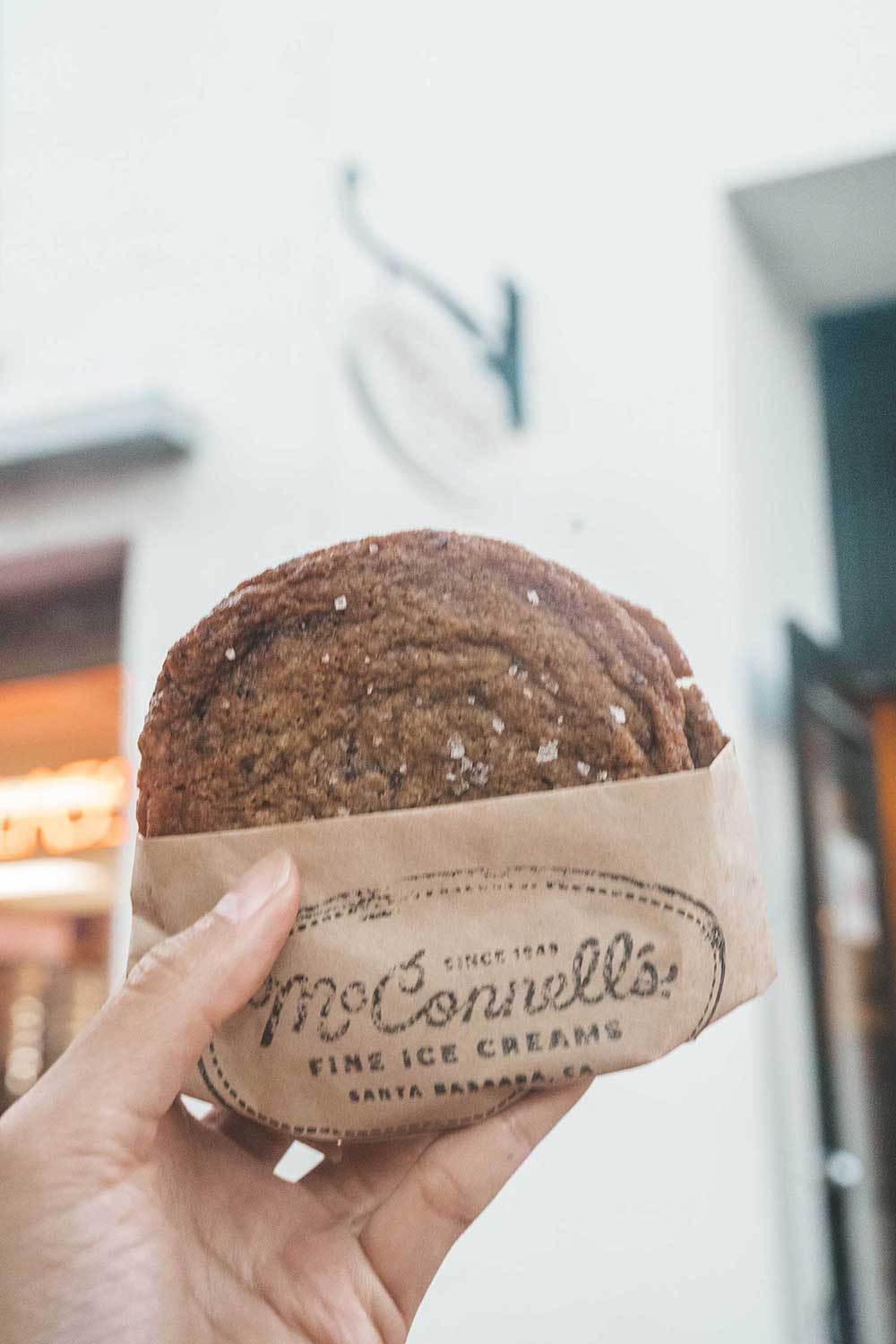 They have two shops in Santa Barbara (both with lines out the door) and some fun options like Eureka Lemon & Marionberries and Sea Salt Cream & Cookies.
I immediately decided to go for one of their ice cream sandwiches!
I nearly got sticker shock at the price ($10 for one, ha) but it was worth it. You can customize your cookie and choose from a huge assortment of ice cream flavors.
I loved their decadent chocolate chip and rich coffee options.
Definitely grab one, either before or after dinner!
ADVERTISEMENT
---
---
Santa Barbara Museums
My friend Sam loves museums, and luckily for her, Santa Barbara has a couple!
Moxi Museum
Santa Barbara Museum of Natural History
Santa Barbara Museum of Art
Maritime Museum
ADVERTISEMENT
---
---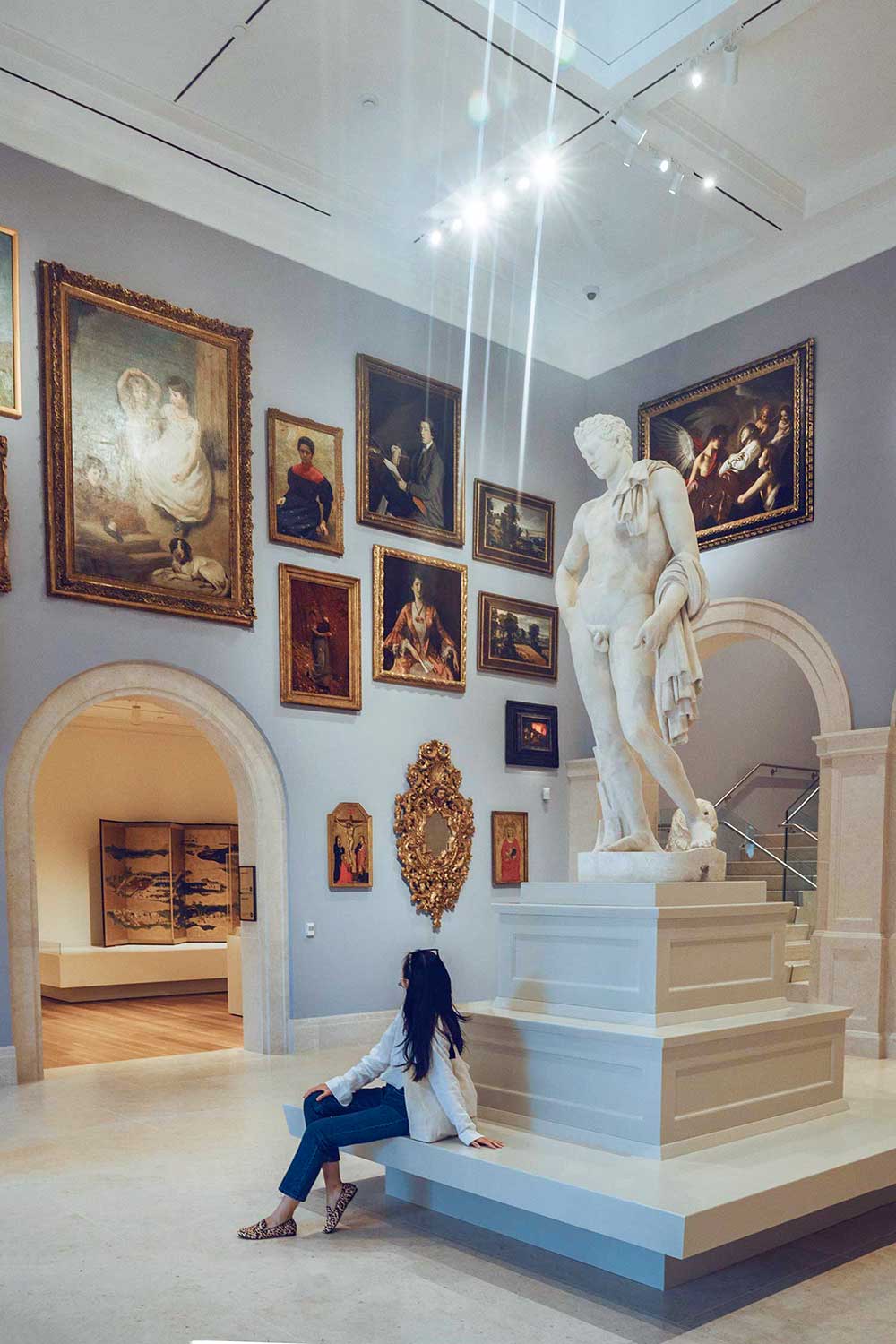 SB Museum of Art
We had time just for one, so we headed into the Santa Barbara Museum of Art.
The cute art museum is thoughtfully curated, with a mix of Greco-Roman antiquities, 19th and 20th century French and American Art and more contemporary prints, drawings and photography.
I really liked it!
I thought it was the perfect bite-sized amount of art for an afternoon.
ADVERTISEMENT
---
---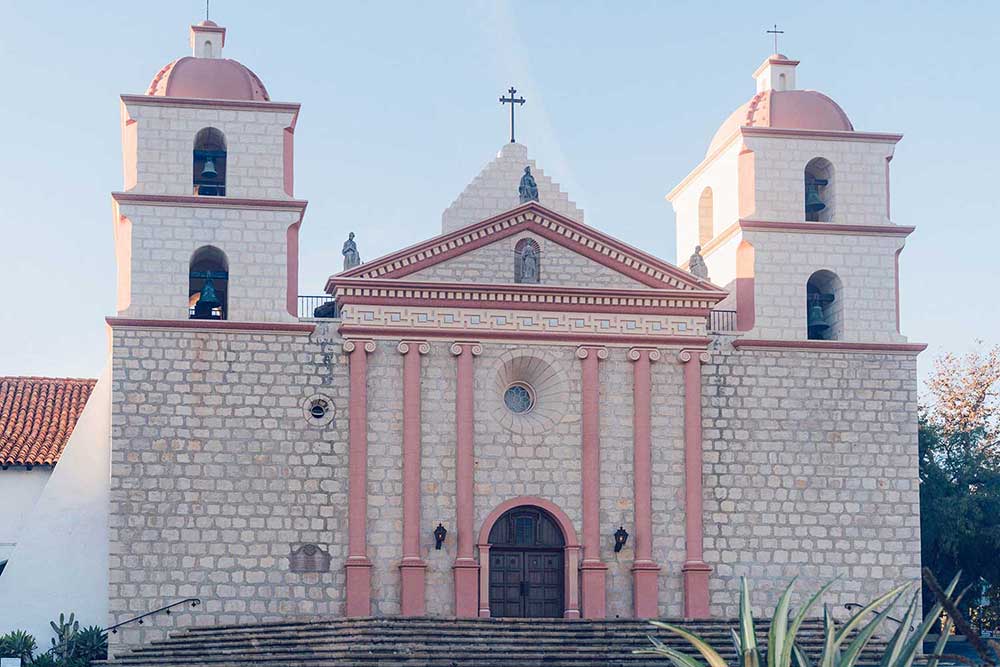 Explore Old Mission Santa Barbara
Right around golden hour, we swung by Old Mission Santa Barbara.
The pretty pink building was built in 1786 and was the tenth of 21 missions in Alta California. Like the others, it was built as part of the Spanish Empire's goal to consolidate their claim on Alta California and convert local indigenous tribes into Spanish citizens.
Today it's still in use as a parish church!
It also houses an archive library and is a prominent landmark in town.
ADVERTISEMENT
---
---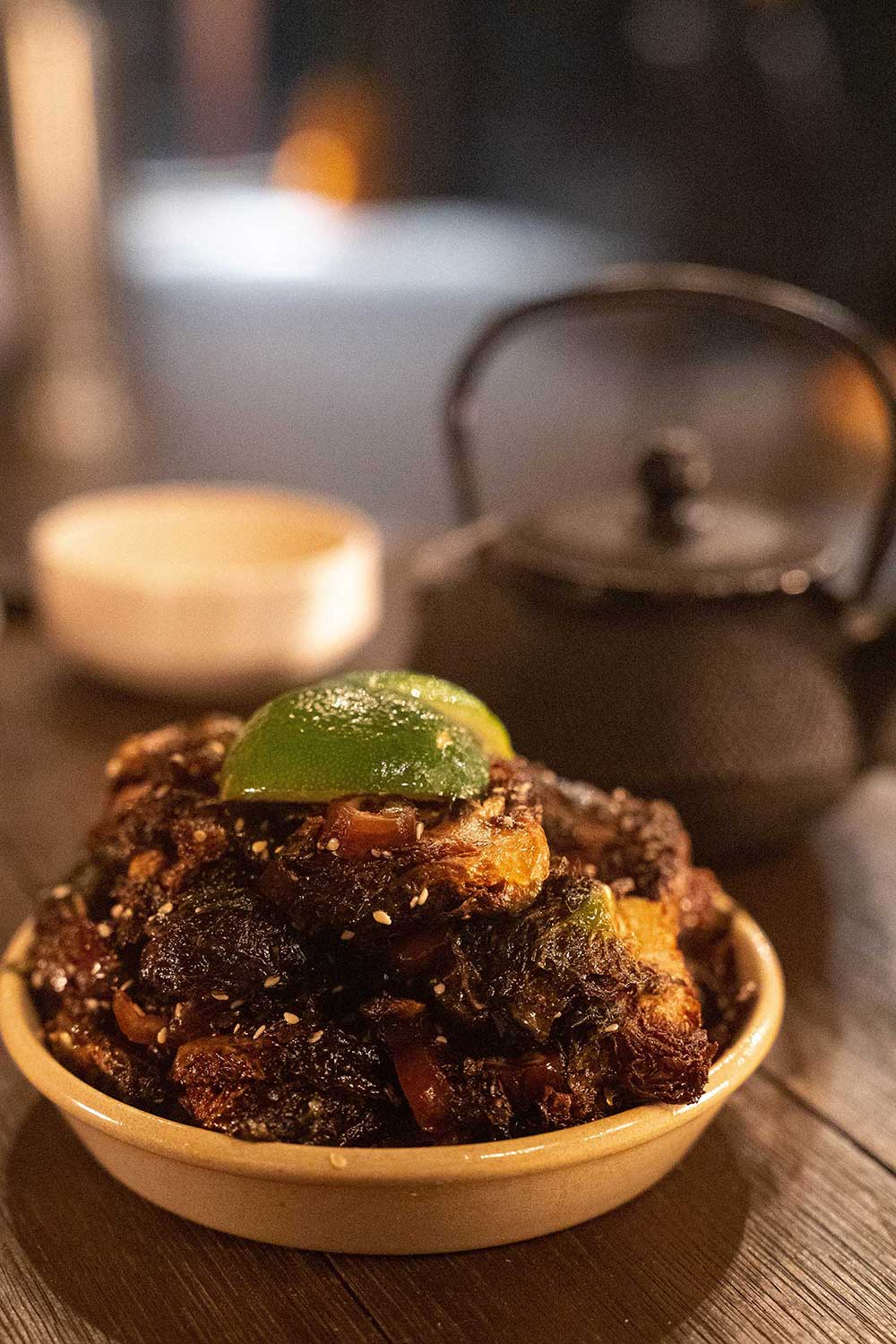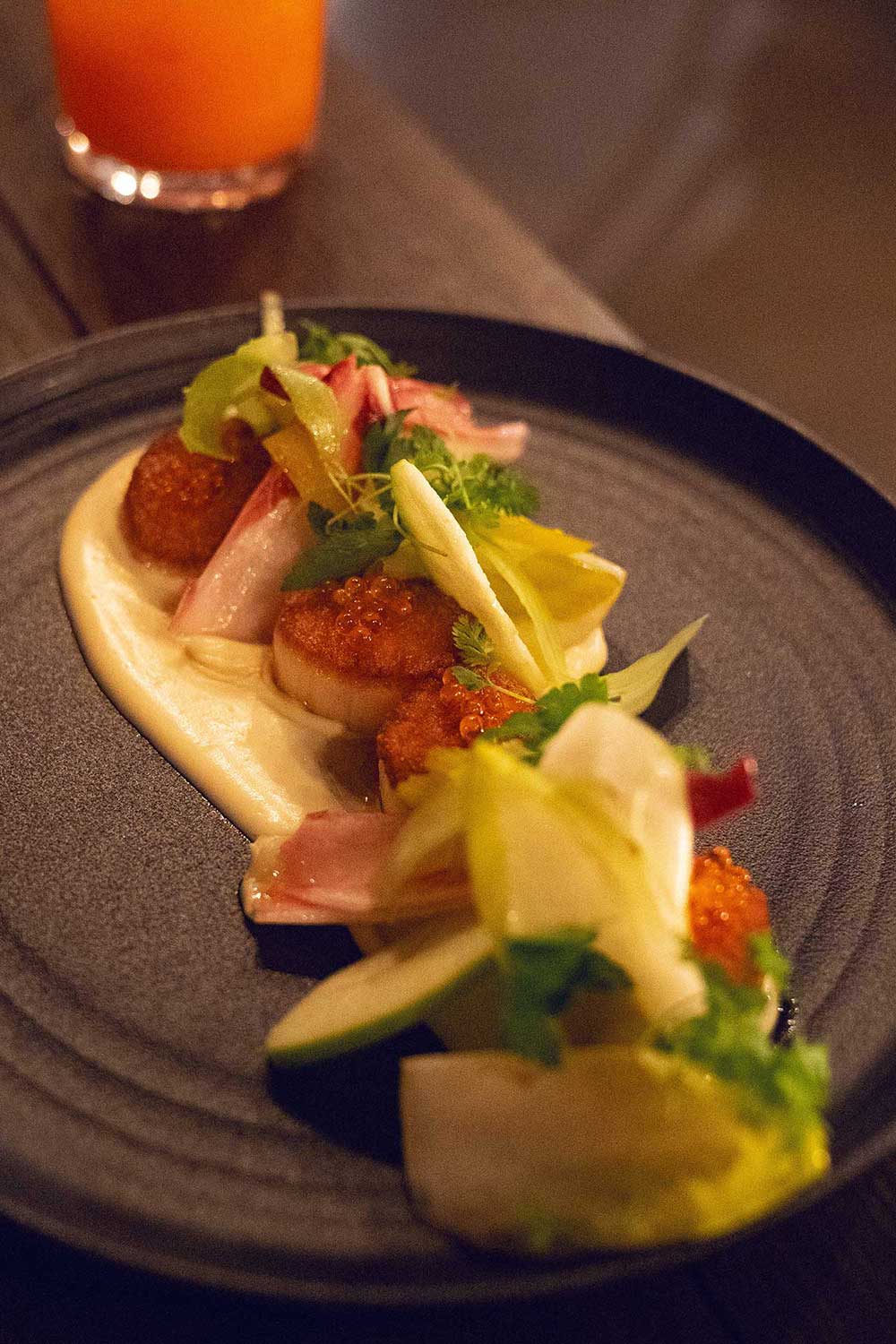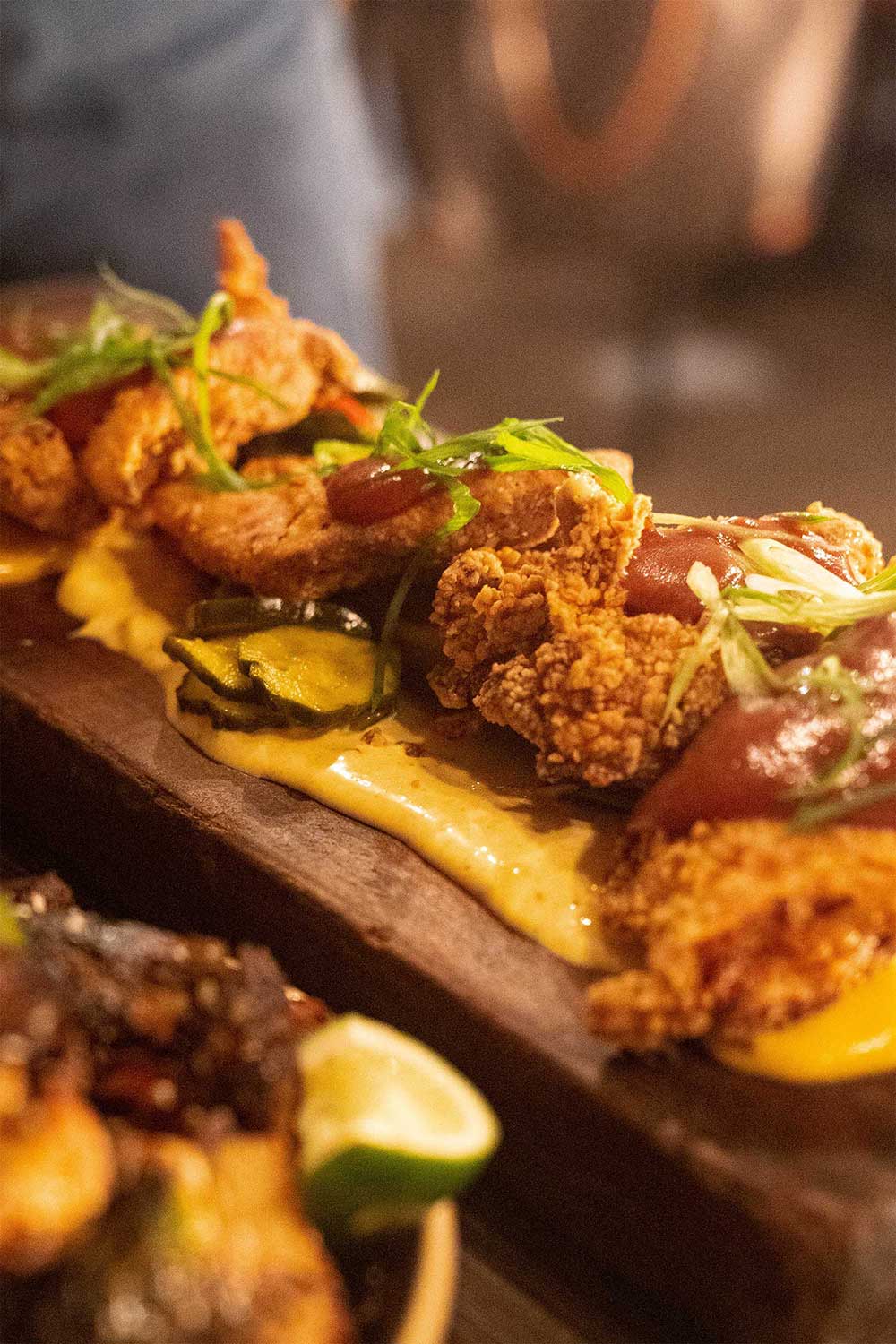 Dinner at The Lark
For dinner, we headed to Santa Barbara's Funk Zone. 
The arts and entertainment district comes alive at night and is famous for its wine tasting rooms, restaurants and shops.
We ate at The Lark, one of the most popular restaurants in town, with a menu focused on high quality seasonal ingredients, all locally sourced and responsibly grown.
ADVERTISEMENT
---
---
The restaurant was named after the overnight Pullman Train that used to service Santa Barbara on the Southern Pacific Railroad in the early to mid 1900s.
Inside, the decor was industrial chic, with repurposed materials, cool lighting and handmade furniture, but we sat outside, by the cozy fire pits. 
The menu was great – everything is divided into farm, ocean and ranch.
They had a huge list of classic and modern craft cocktails and we had a great time!
I recommend the buttermilk chicken and diver scallops, both of which were served on these long boards, family style. The asian glazed brussels sprouts were really good too!
I've tried re-creating my own version at home several times and have never even come close, ha.
ADVERTISEMENT
---
---
.
Day 2: Beach Day
It'd be almost criminal to visit Santa Barbara and not see it from the water.
Whether you prefer a leisurely stroll along the harbor or a more active time in the ocean, there's plenty of ways to explore Santa Barbara by sea!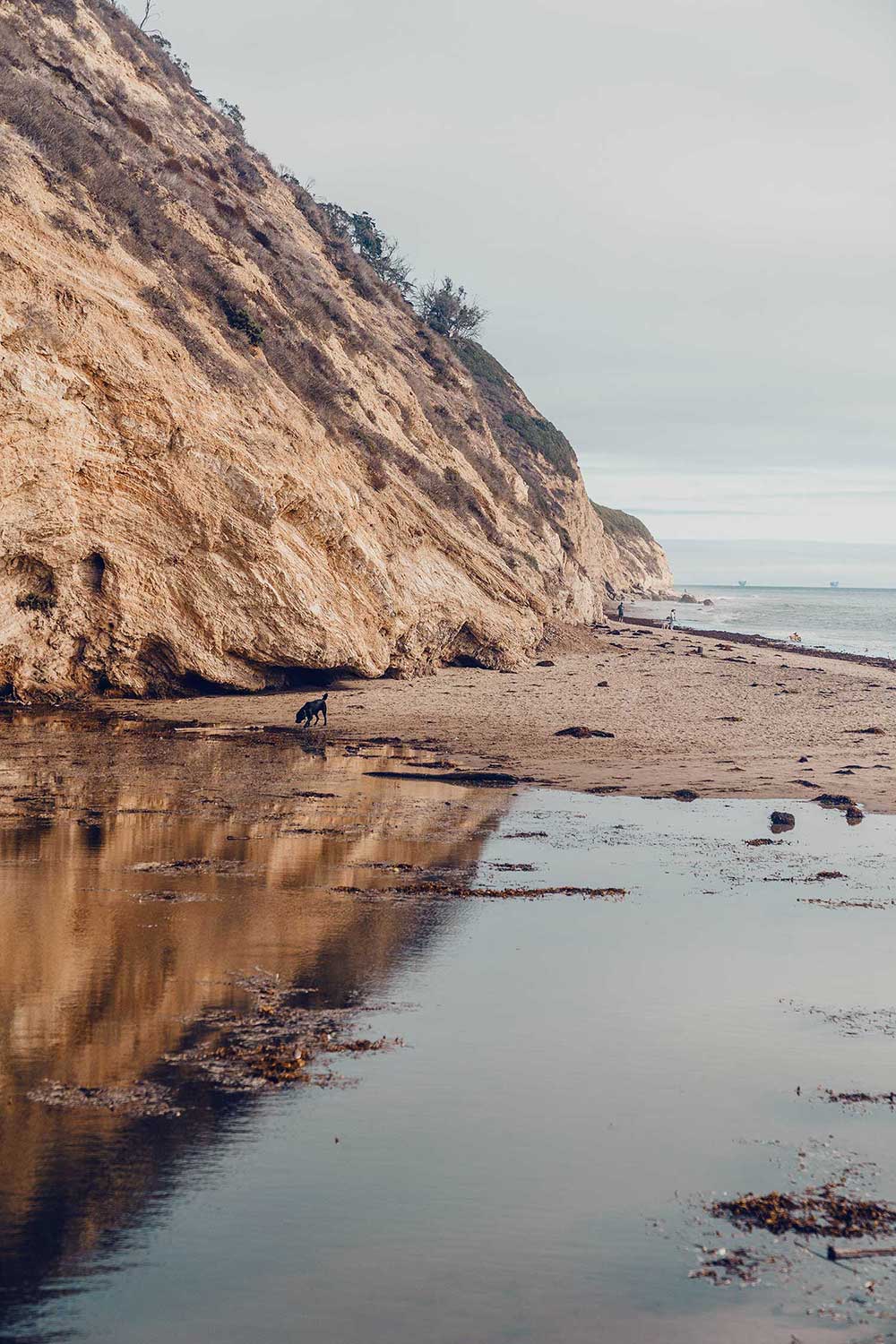 Morning Surf Lesson
I took a lesson with one of Santa Barbara's best surf schools, Surf Happens.
The community based business offers year round private and group surf lessons for both kids and adults and my instructor was amazing!
I suited up in a wetsuit rental and we headed to Leadbetter Beach.
It was cold and foggy, and I discovered first hand just how cold the Pacific Ocean can be in winter, but I still had a blast! 
ADVERTISEMENT
---
---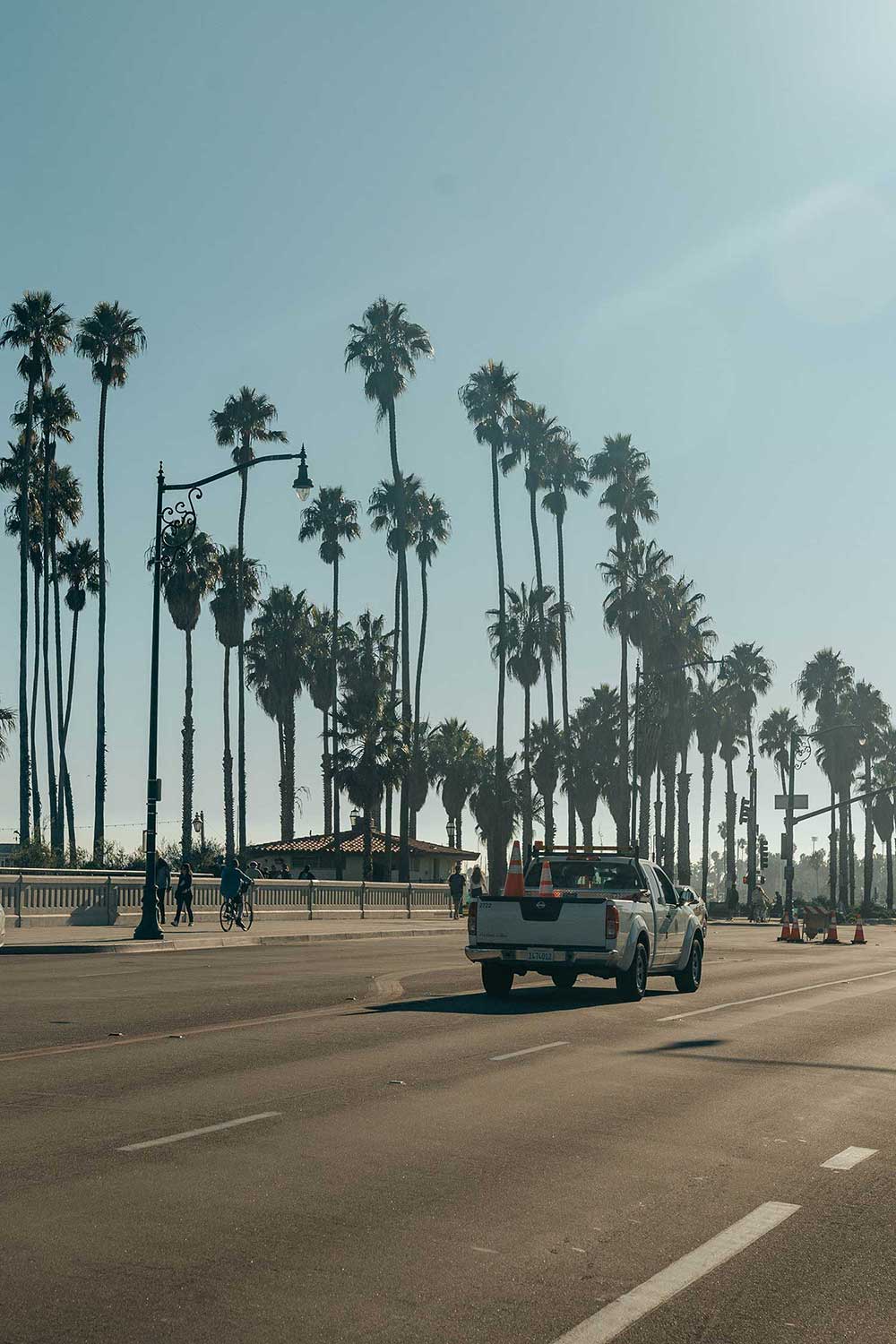 Bike Along the Coast
If you don't love surfing, you can still explore the beach!
The 3 mile Cabrillo Bike Path takes you all along Santa Barbara's beautiful coastline. If you bike the entire way, you can see East Beach, West Beach, Leadbetter Beach, Skater's Point and even the Andrée Clark Bird Refuge.
Some hotels offer bicycles to borrow, or State Street has plenty of rental shops offering segways and electric bikes.
The city also installed a fleet of 100 new electric bikes all throughout downtown Santa Barbara.
Just download their app on your phone and you can unlock the bikes and return them to any dock location across the city.
ADVERTISEMENT
---
---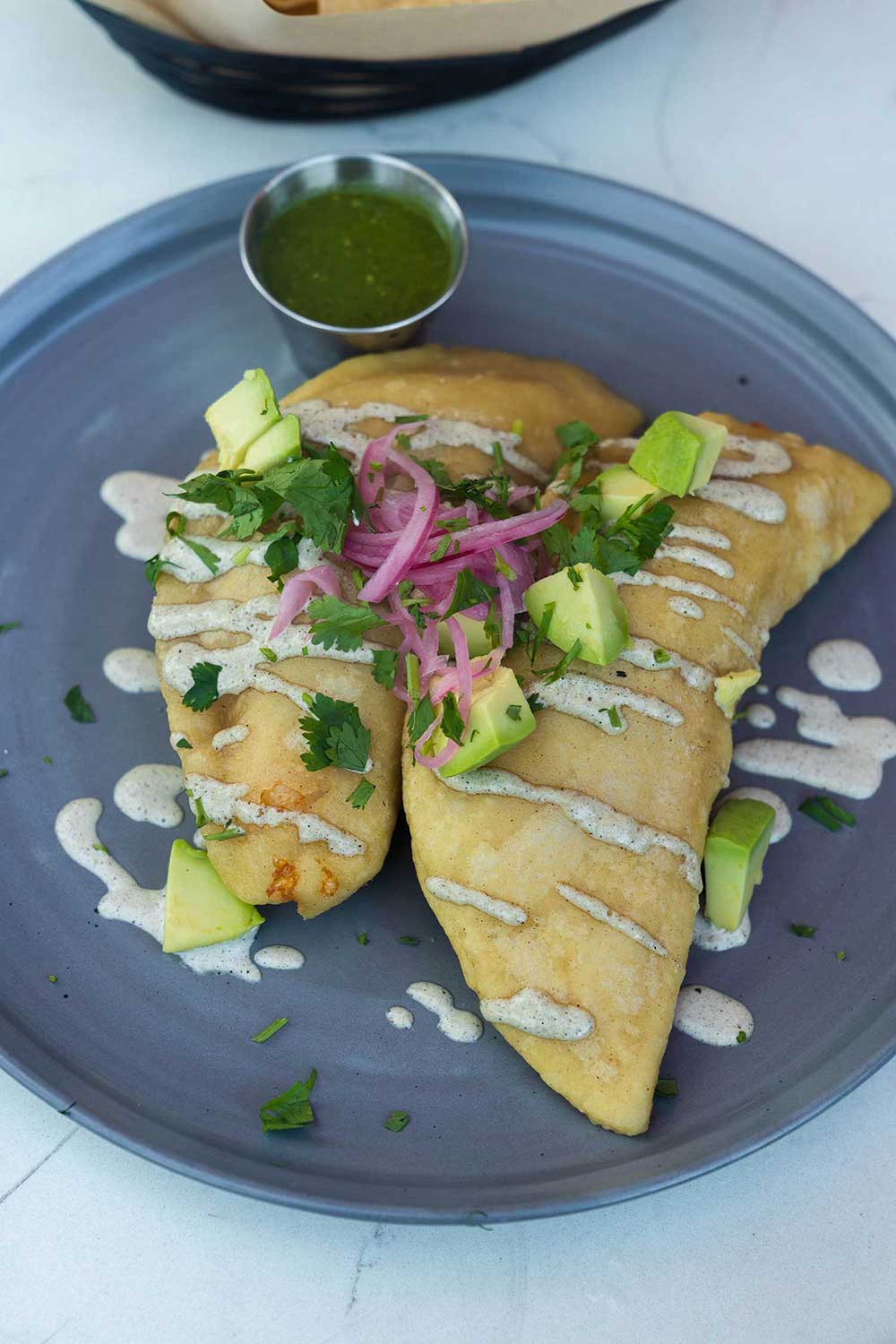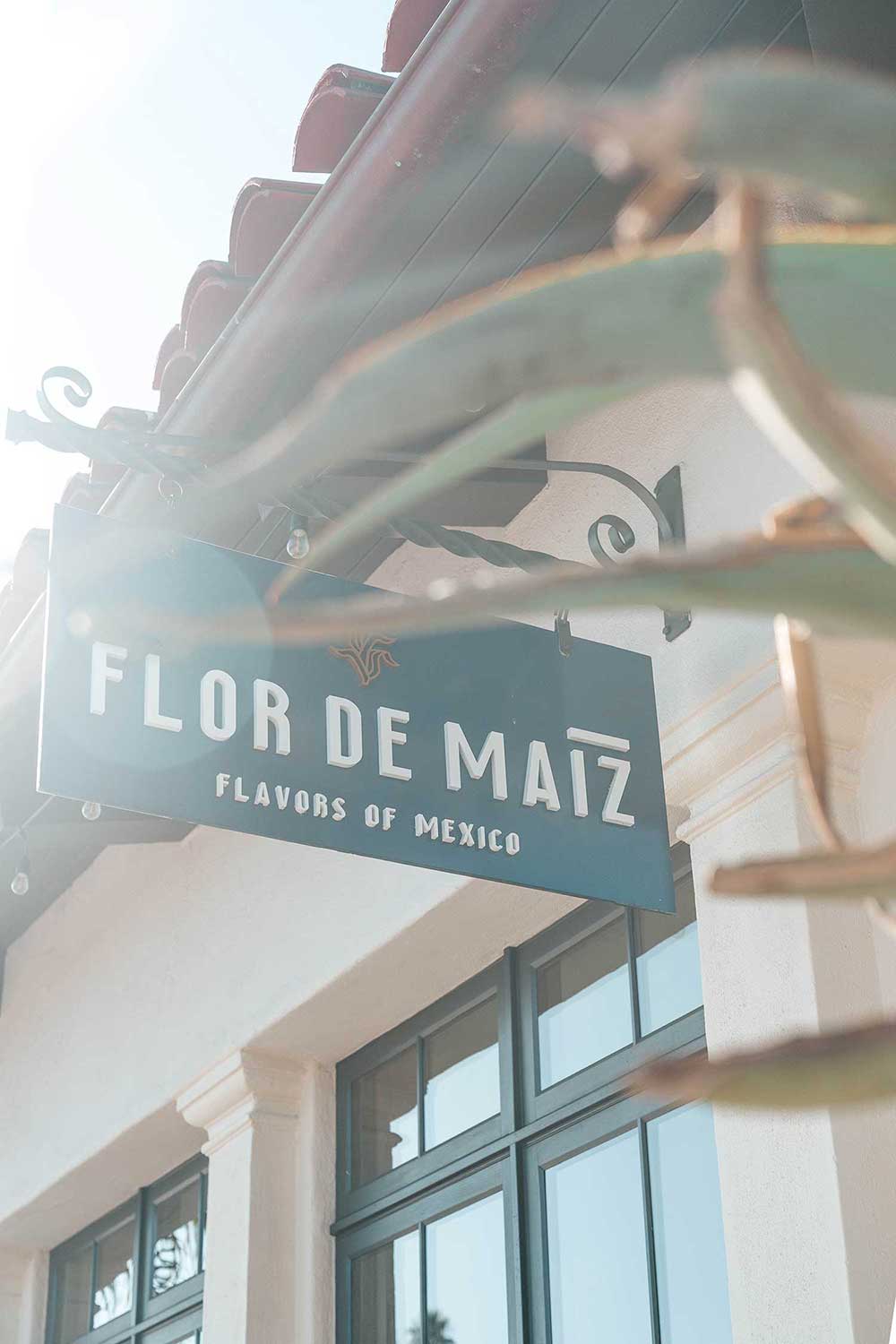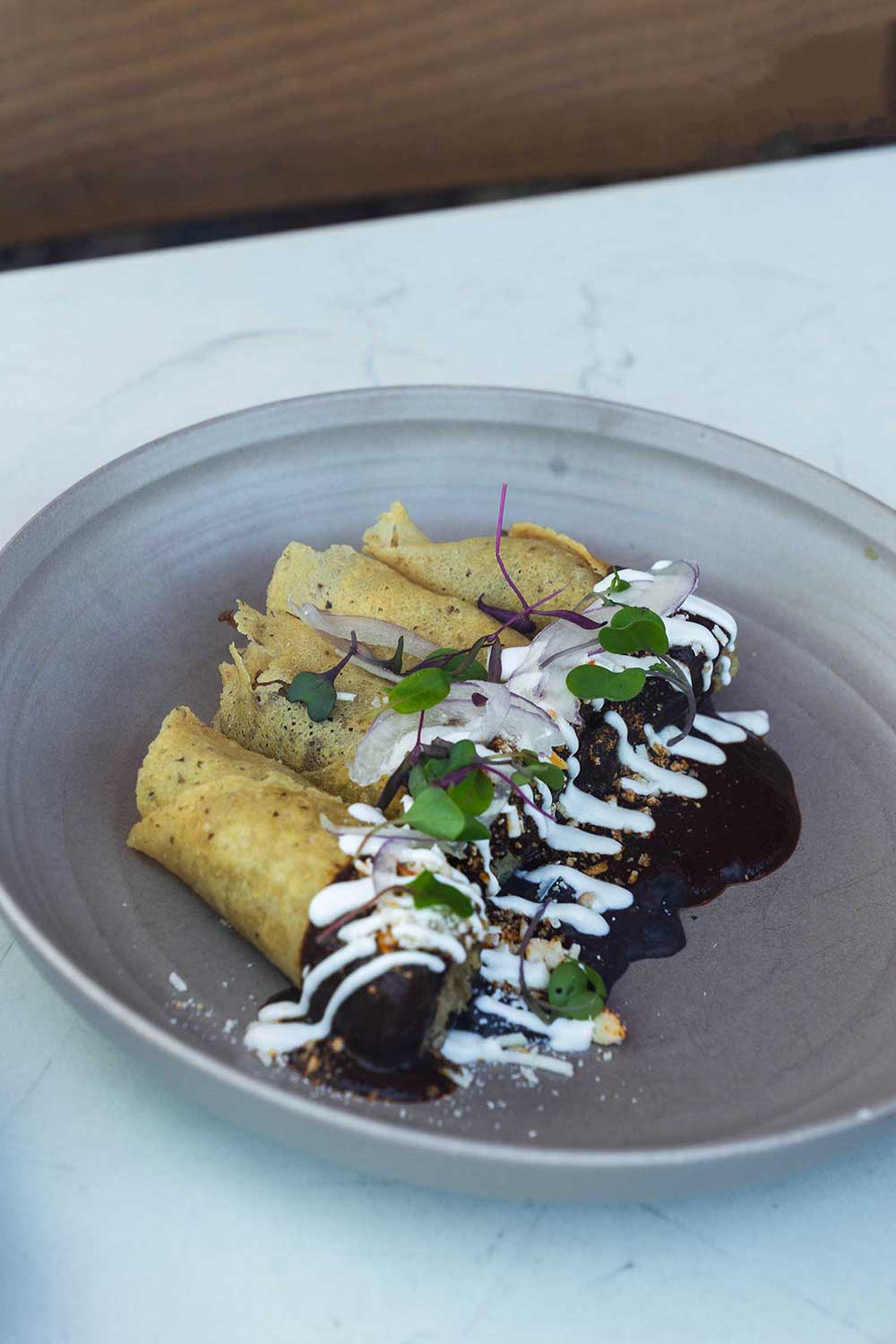 Lunch at Flor de Maiz
I can never have enough tacos, so we stopped for lunch at Flor de Maiz.
The Mexican restaurant focuses on Oaxacan style food, with an extensive list of tacos and tequilas. I recommend the empanadas, duck mole taquitos and fish tacos!
ADVERTISEMENT
---
---
Visit Stearns Wharf and Santa Barbara Harbor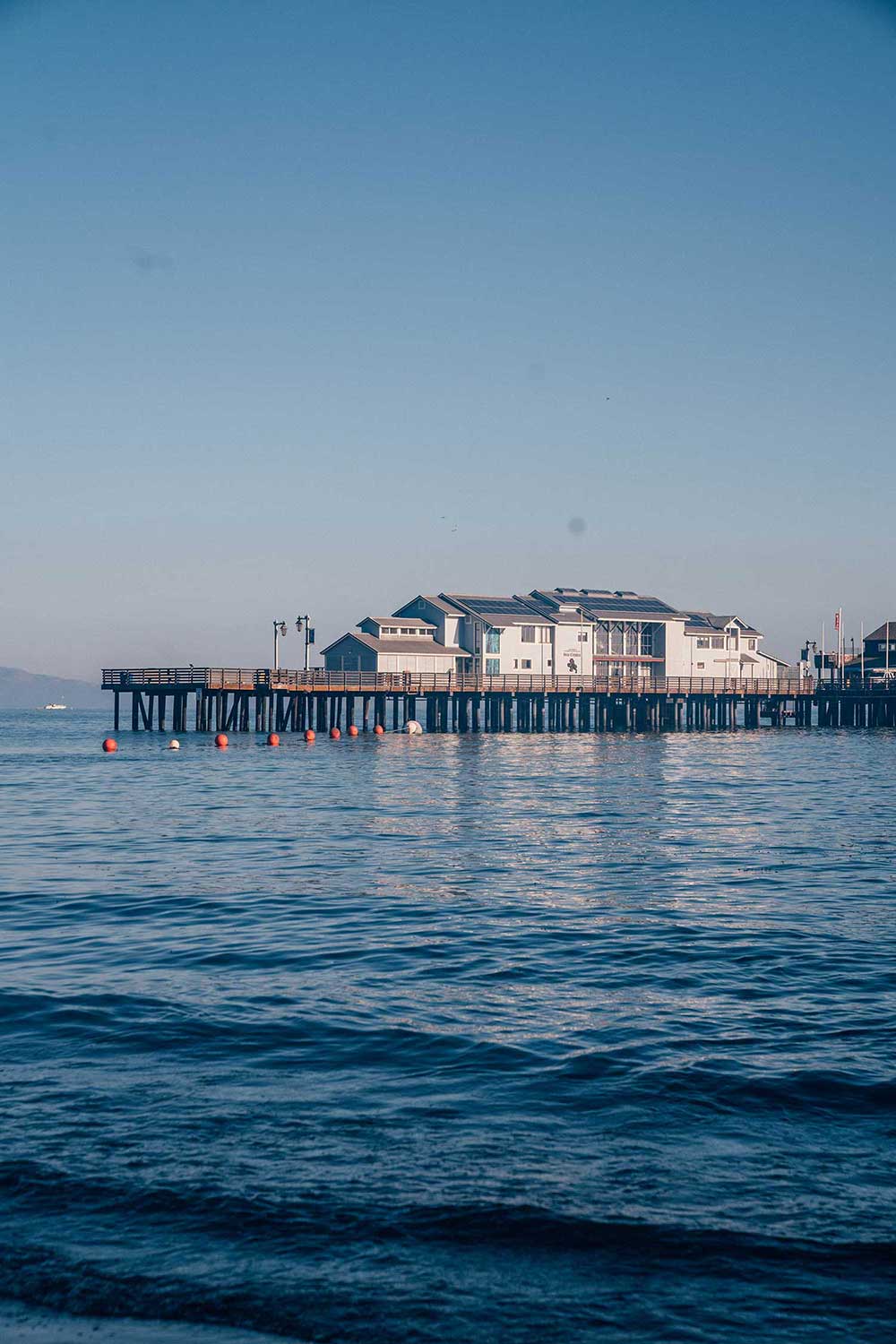 Stearns Wharf
The oldest working wooden wharf on the West Coast is one of Santa Barbara's beloved landmarks.
Walk along the pier and explore their eclectic mix of shops, restaurants and cultural options along Stearns Wharf.
There's the Museum of Natural History here, the famous Santa Barbara Shellfish Co restaurant as well as the Deep Sea Tasting Room!
ADVERTISEMENT
---
---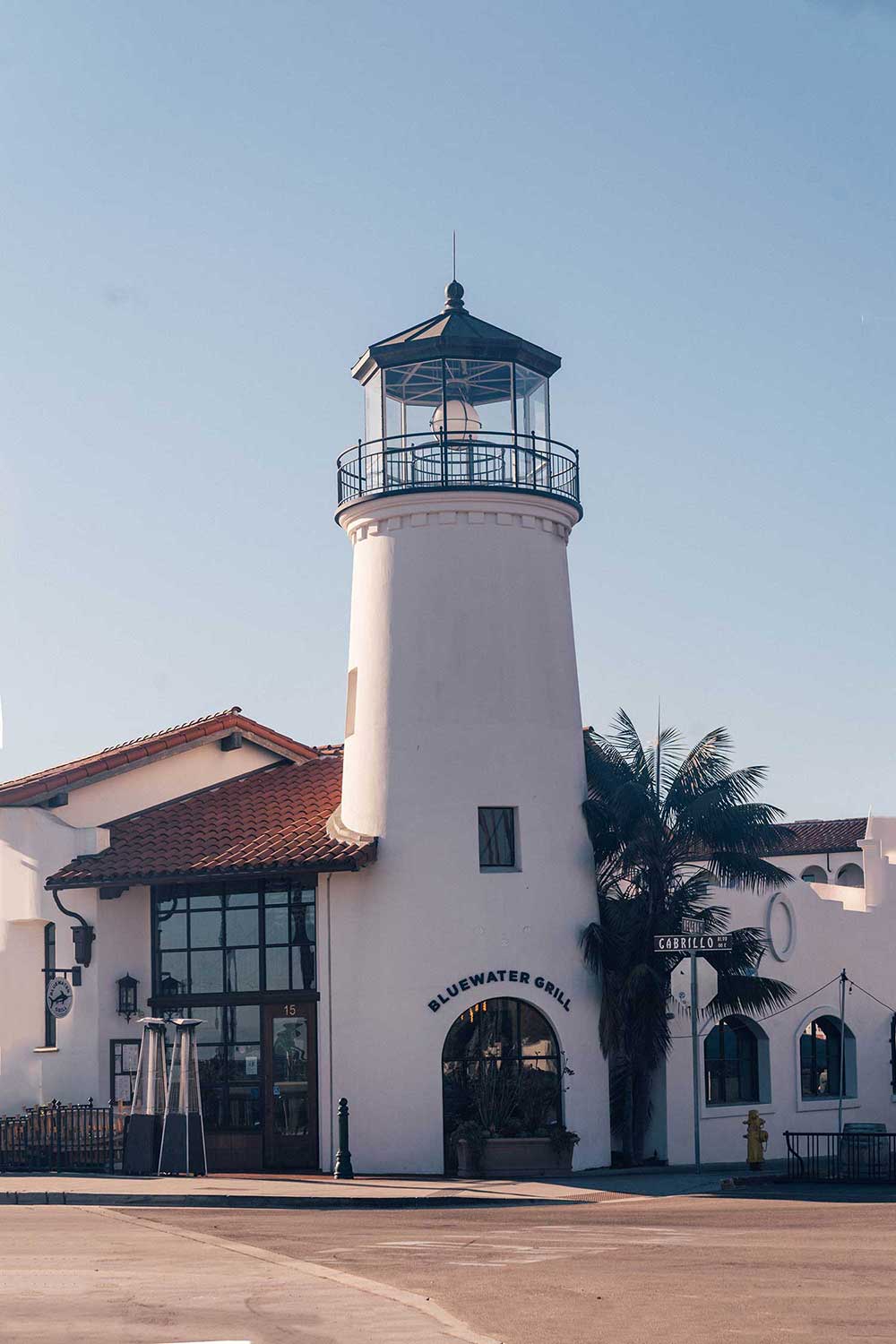 Santa Barbara Harbor
Take a lil toot water taxi across the way to reach Santa Barbara Harbor.
Every Saturday, you can check out fresh fish for sale at the Fisherman's Market or try uni right out of a sea urchin shell. There's plenty of places to rent kayaks or stand up paddle boards too!
If you're hoping to spot whales, book a sailing excursion from the harbor's SEA Landing. Or, spend a rainy afternoon at the Maritime Museum.
ADVERTISEMENT
---
---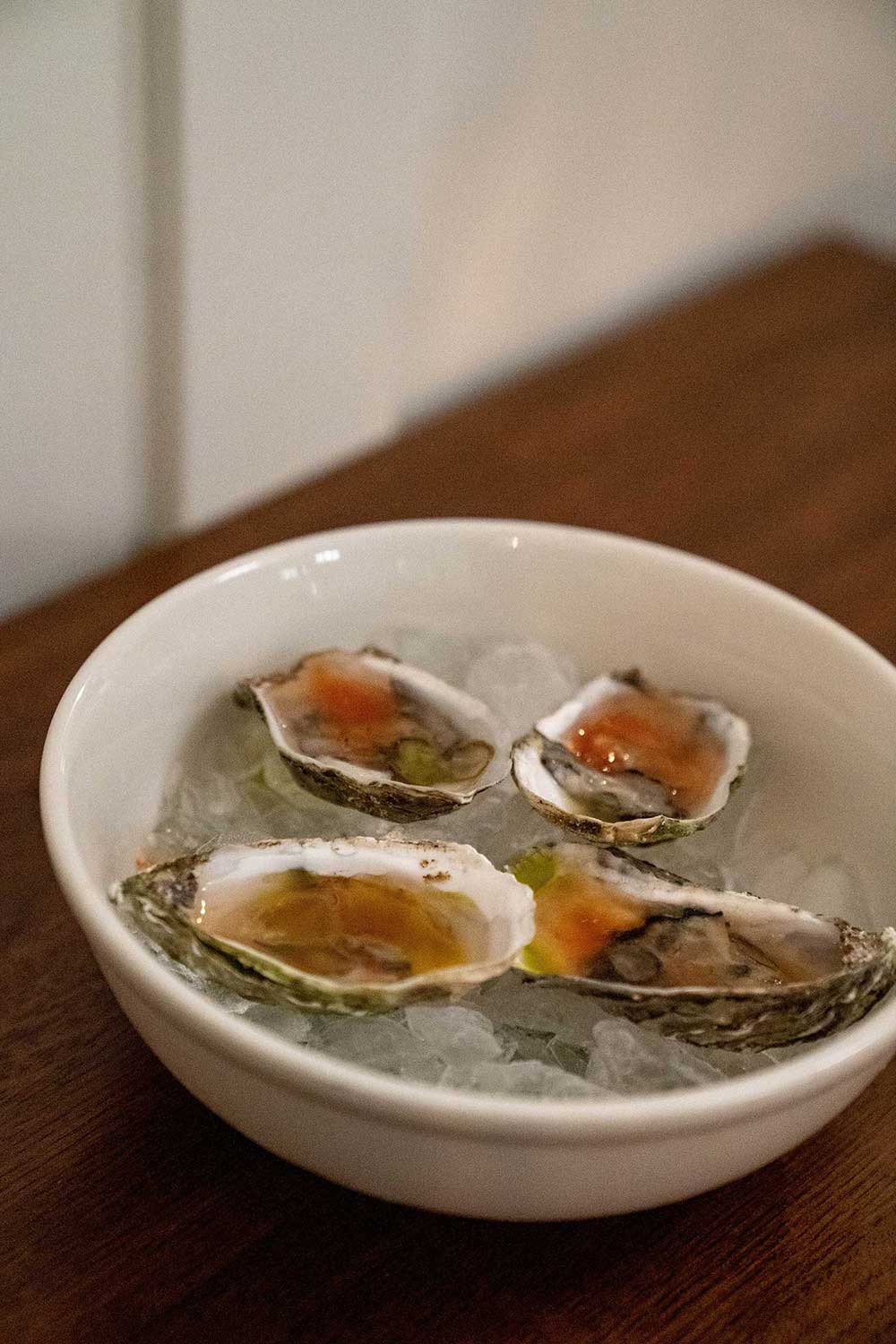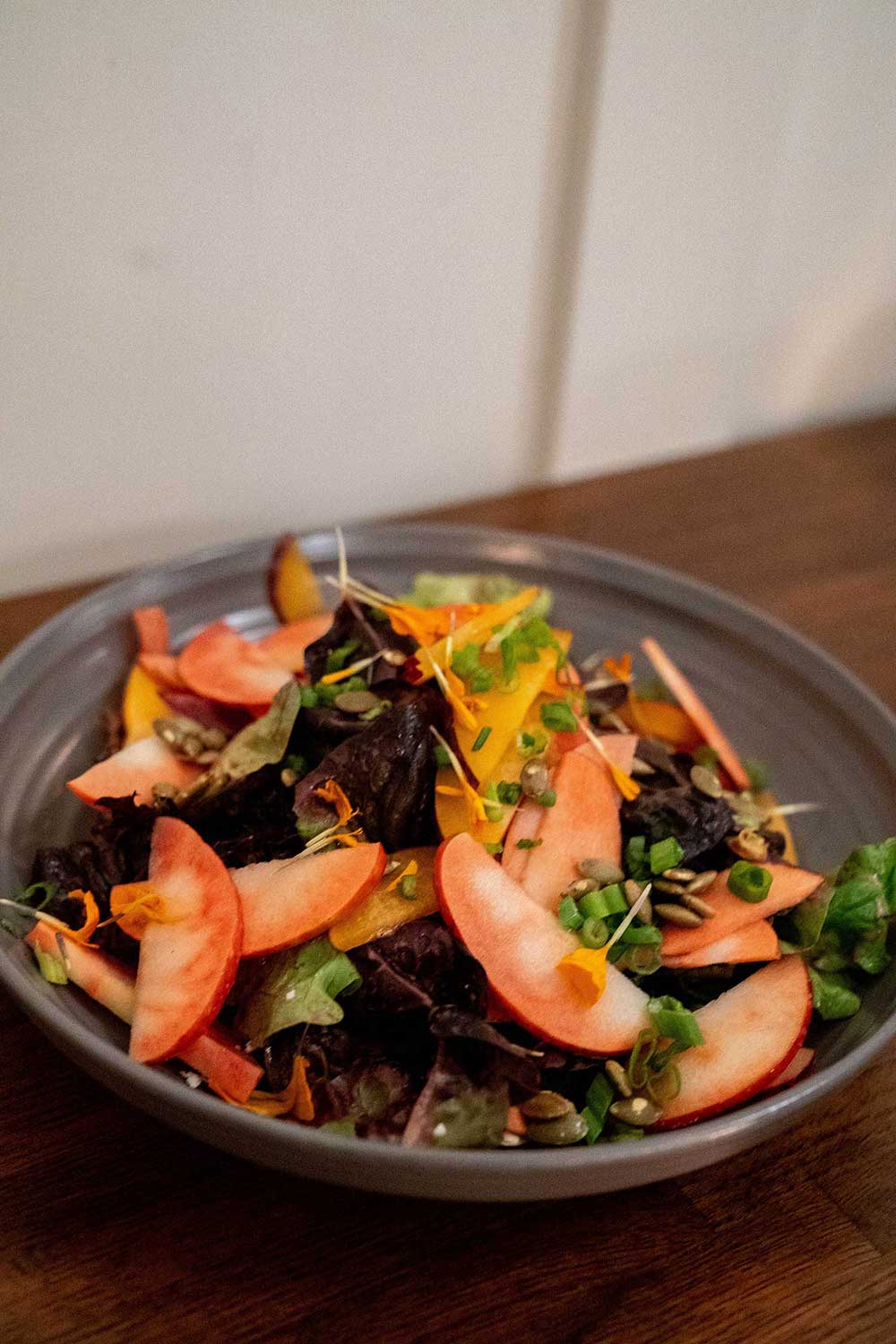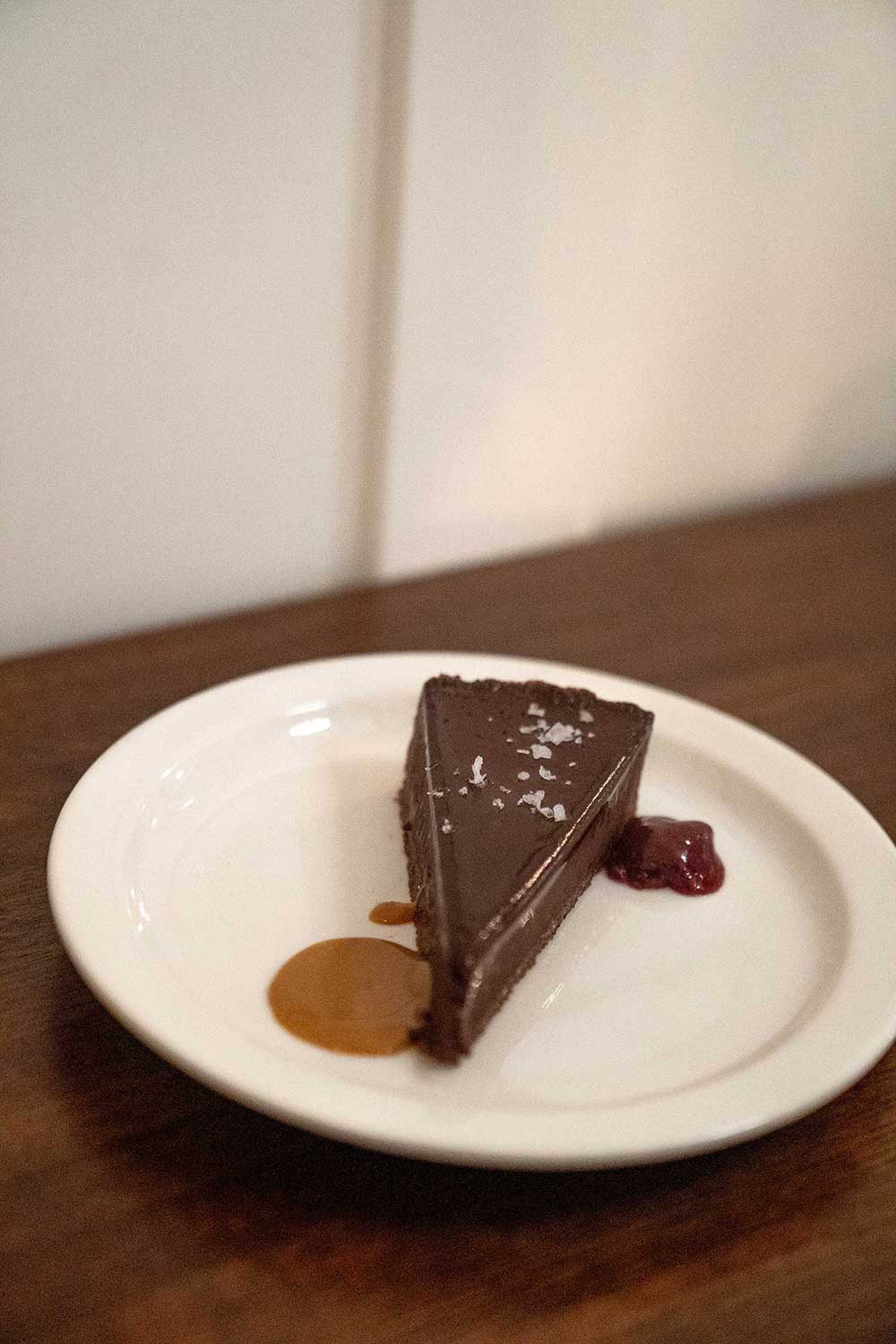 Dinner at La Paloma Cafe
For dinner, we headed to the iconic La Paloma Cafe.
The restaurant pays homage to the age of the ranchero and celebrates the cuisine of early California settlers with Spanish and Mexican ingredients cooked over fire.
ADVERTISEMENT
---
---
Everything we ate was delicious!
We tried their oak grilled fish of the day, which was incredible.
I also recommend their signature salad with hibiscus vinaigrette, Kumiai oysters and a side of their glazed carrots and ranch fries!
For dessert, we were stuffed but managed to squeeze in their Mexican salted chocolate tart, which was heavenly.
ADVERTISEMENT
---
---
.
Day 3: Lotusland and Summerland
On our last day, we checked out of the Hideaway and drove further south.
Santa Barbara has lots of different neighborhoods like Montecito and Summerland so we explored a couple more before heading onwards to Los Angeles!
First up, was Lotusland.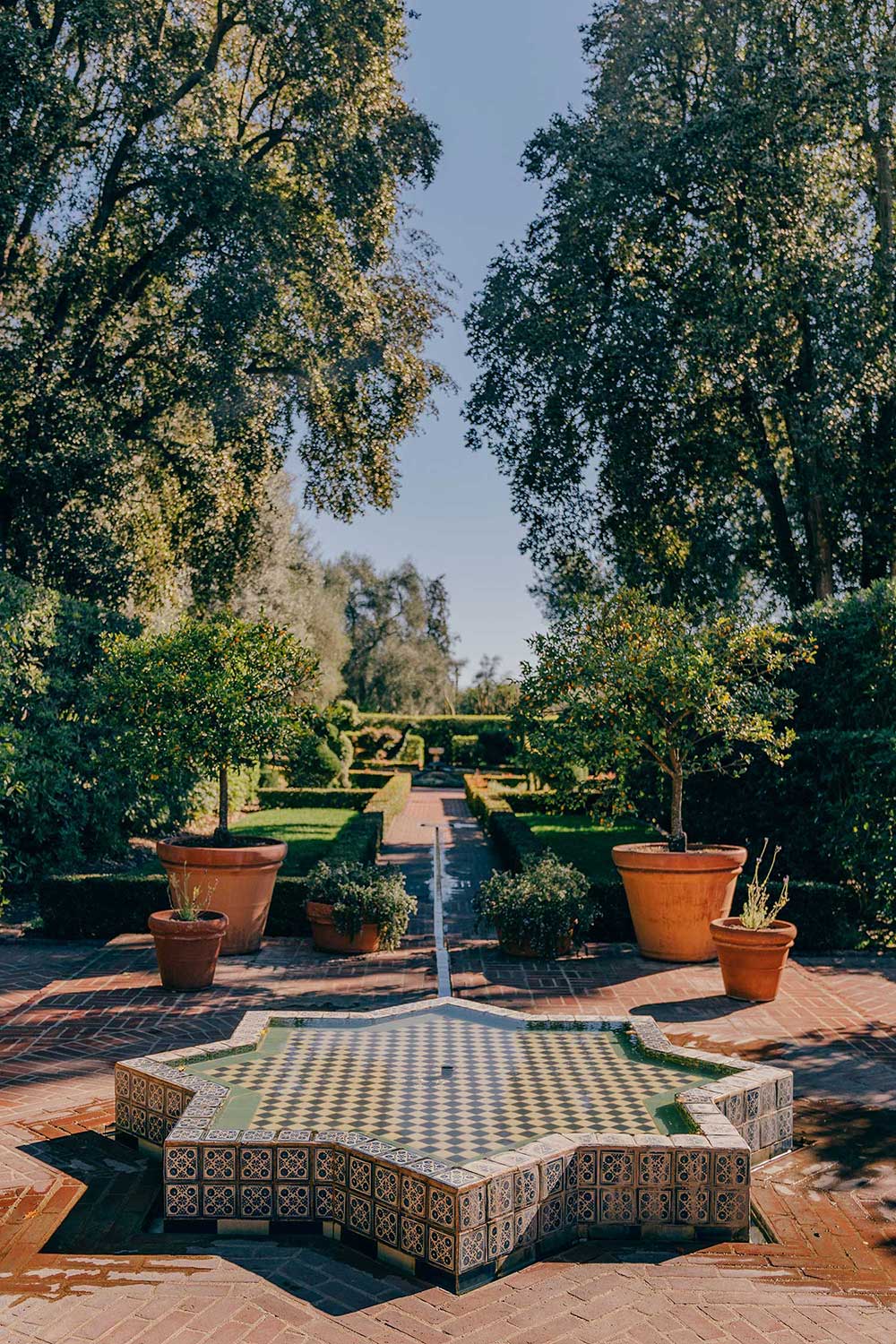 Lotusland
Lotusland is a unique, 37-acre estate and botanic garden in the foothills of Montecito.
The magnificent villa and gardens were owned by Madame Ganna Walska, a Polish opera singer who spent 43 years of her life landscaping the most unusual gardens and filling them with exotic plants. 
Today, the gardens live on in her memory and are available to view via tour. You do have to reserve tickets in advance for a timed slot. The property takes around 2 hours to fully explore.
I love an over-the-top garden estate so I knew I wanted to see Lotusland before we left. It didn't disappoint! 
ADVERTISEMENT
---
---
Tip: Google Maps for some reason directs you to the wrong location. Here's how to get there:
From Santa Barbara and North:
Visitor Gate is on COLD SPRINGS ROAD
US 101 south to Hot Springs/Cabrillo exit (94 B, left lane exit)
Turn Left at the stop light at the end of the exit ramp
Proceed through the roundabout to Hot Springs Rd
Turn left at the 4 way stop sign onto Sycamore Canyon Rd
Turn right at the stop sign onto Cold Springs Rd. (fire station on the left)
The Lotusland entrance is the first gate on the right.
From Ventura and South:
Visitor Gate is on COLD SPRING ROAD
US 101 north to Olive Mill Rd. exit (94 A)
Proceed straight on Coast Village Rd
Turn right at the next stop sign onto Middle Rd
Proceed to 4 way stop, go straight onto Sycamore Canyon Rd
Turn right at the stop sign onto Cold Springs Rd. (fire station on the left)
The Lotusland entrance is the first gate on the right.
ADVERTISEMENT
---
---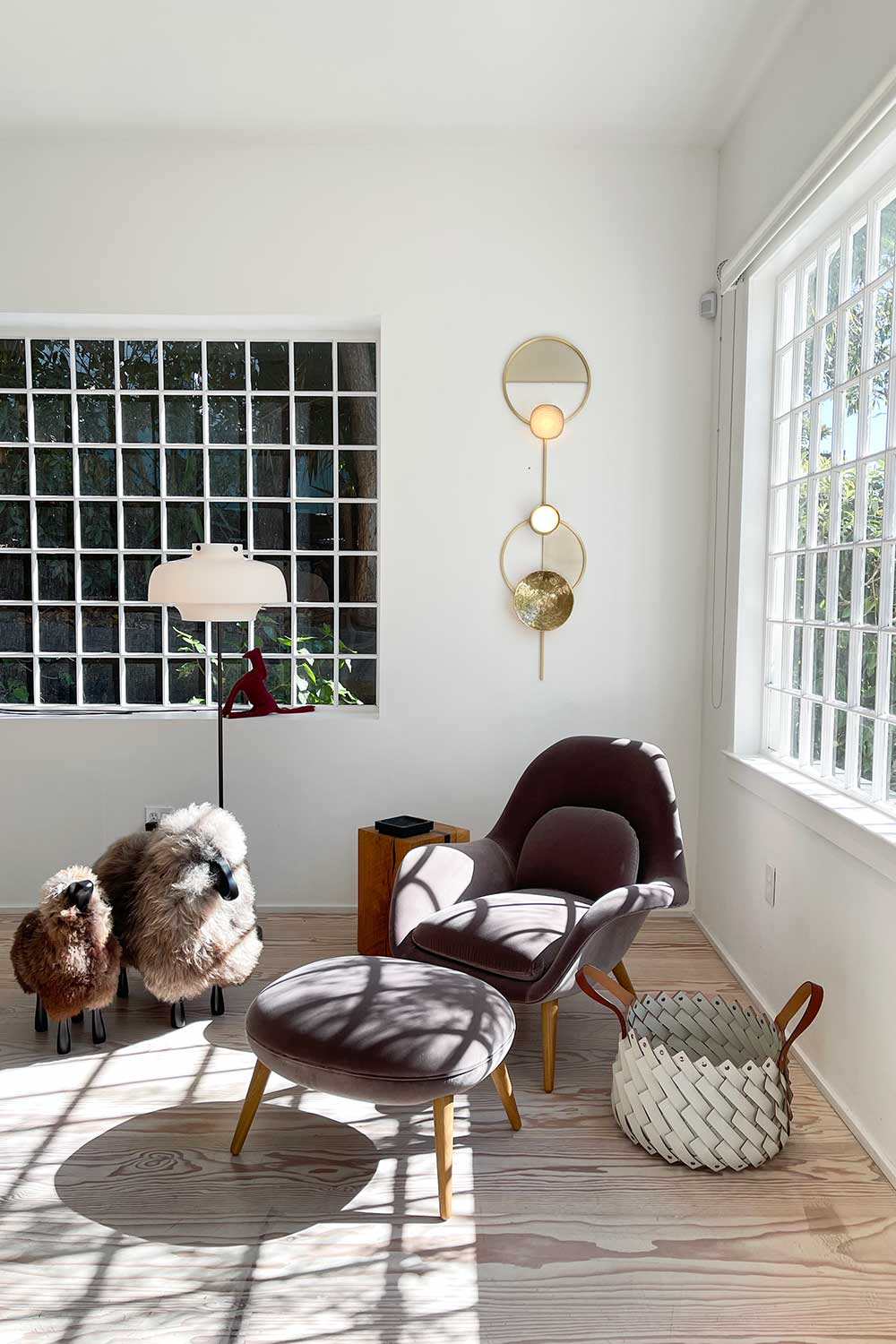 Summerland
Afterwards, we stopped in Summerland to grab lunch and do some shopping.
Summerland is a beautiful neighborhood in Santa Barbara known for its beach and home decor shops.
Head to Lookout Park for a walk or some more beach time, or indulge in some retail therapy like I did!
Summerland has so many fantastic antique shops and home decor spots.
I loved Garde and Porch in particular. 
ADVERTISEMENT
---
---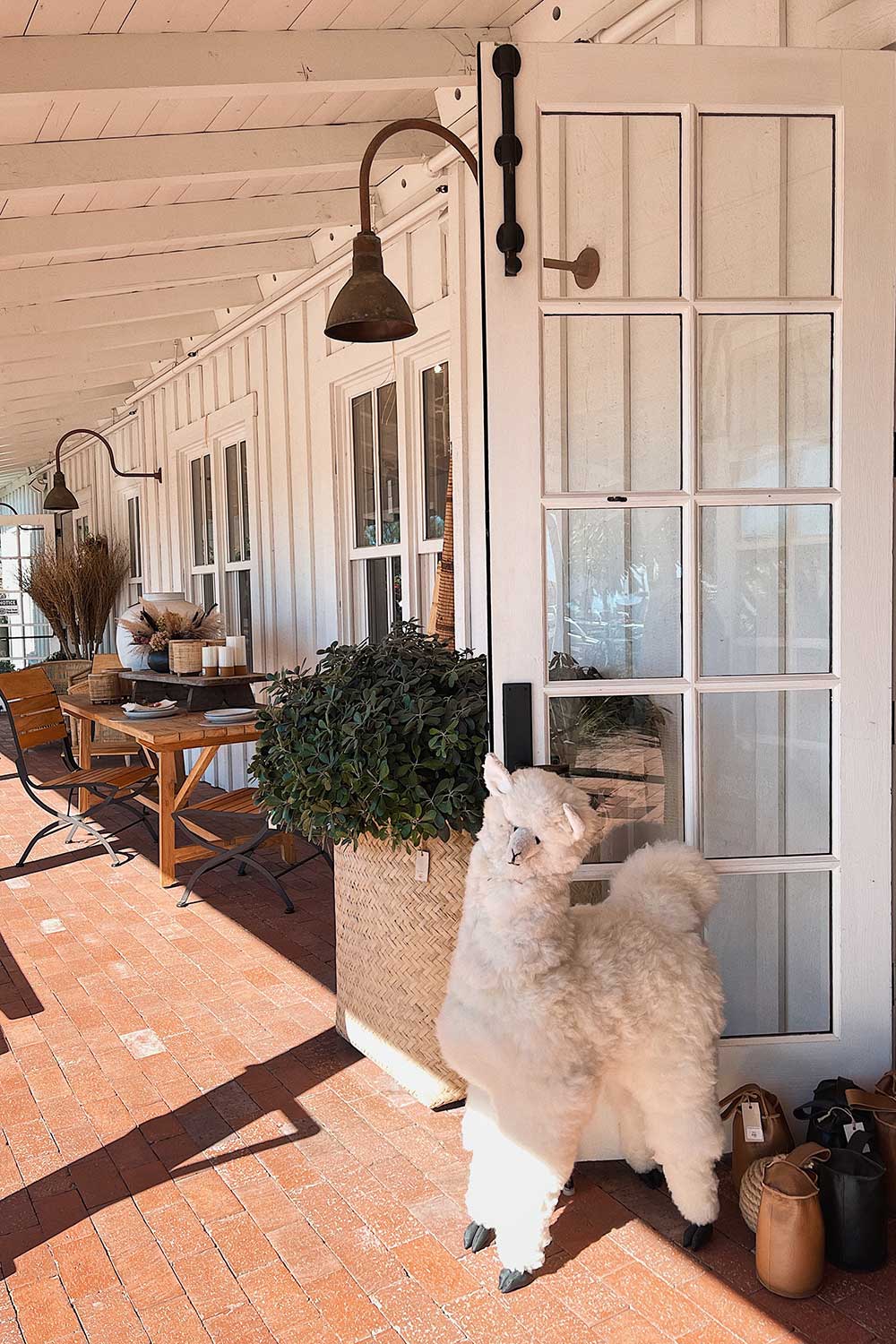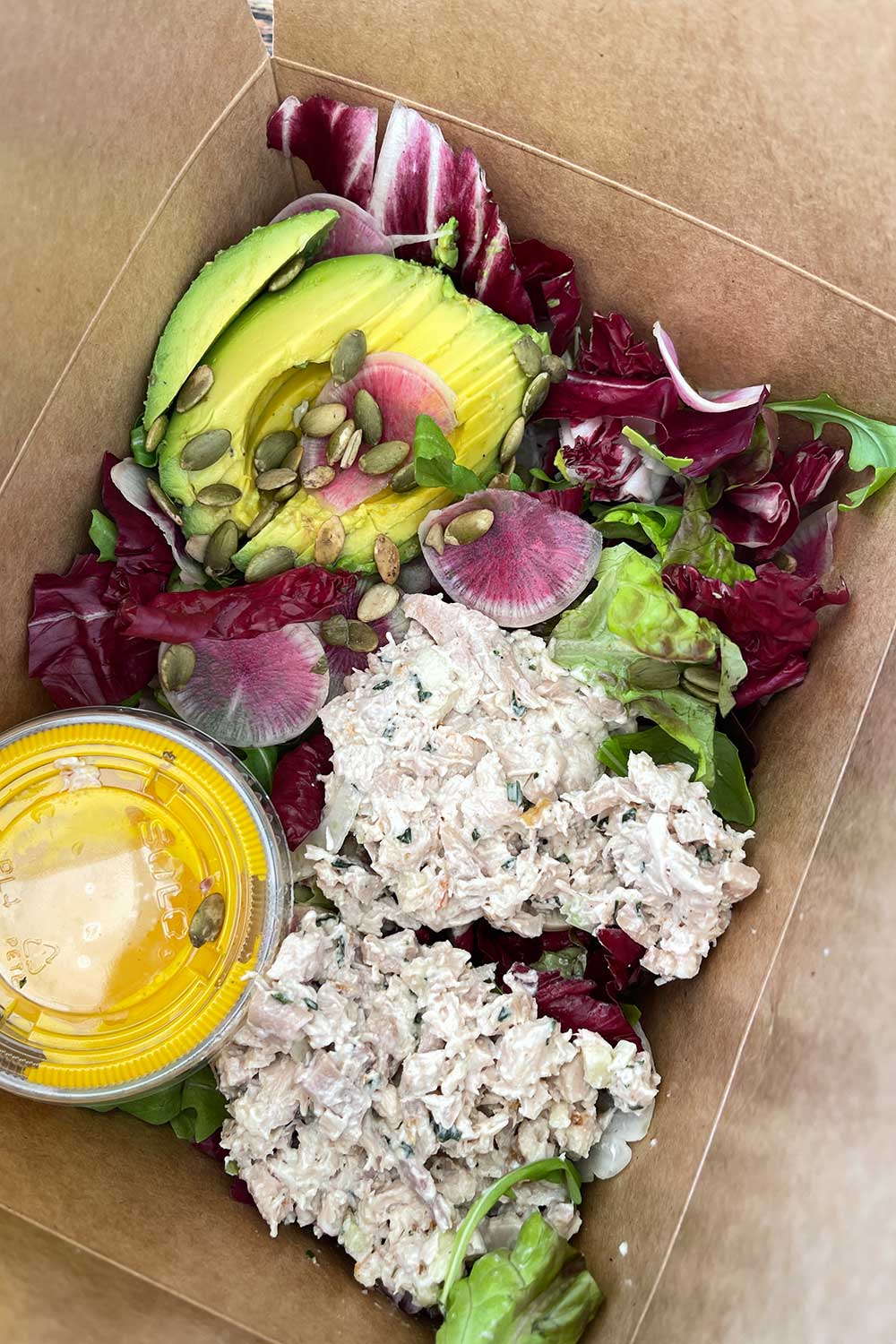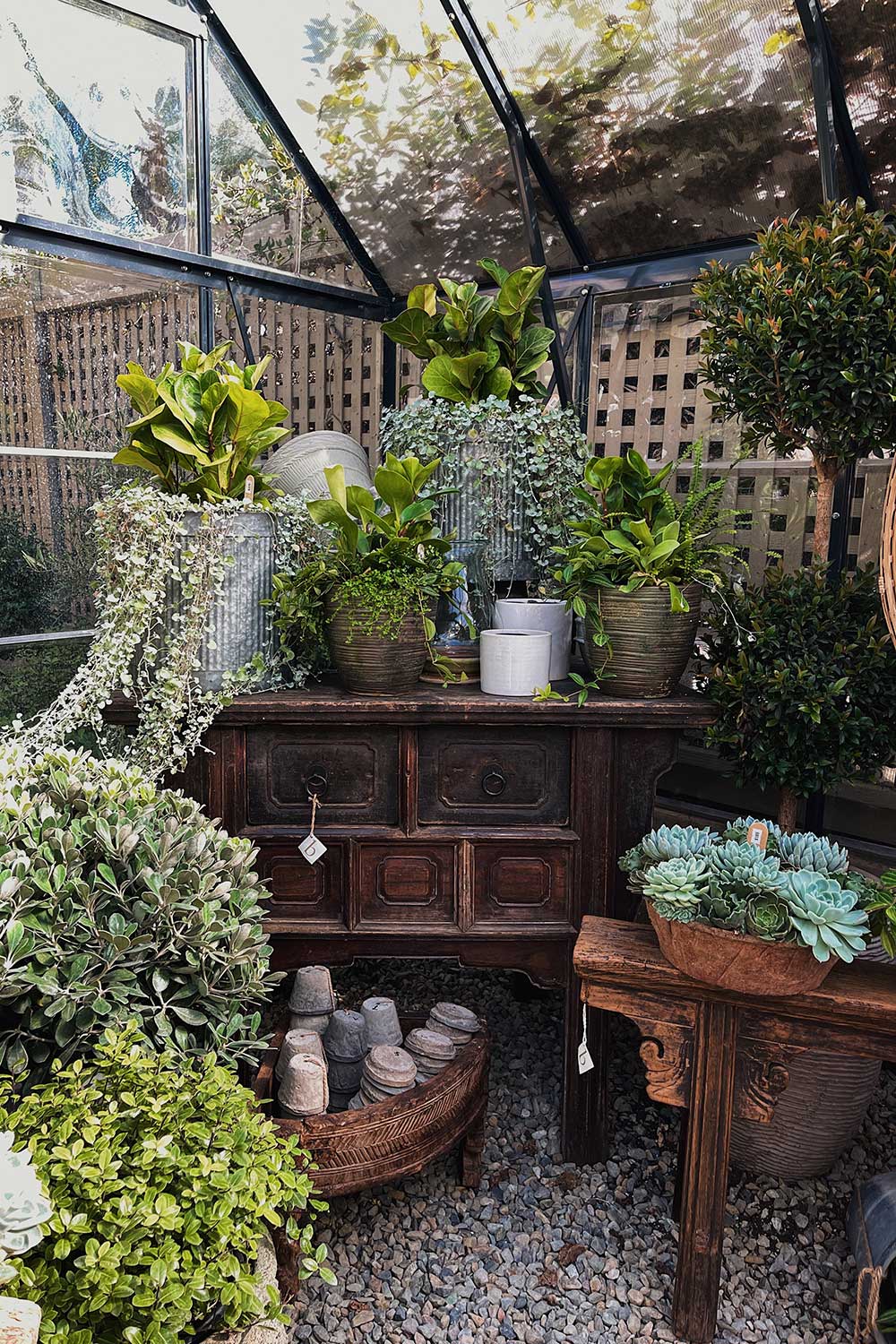 Lunch at Field + Fort
For lunch, I recommend eating at Field + Fort.
It's a home decor shop with an eatery as well. They make delicious healthy sandwiches and soups!
I also highly recommend their baked goods. They make a nectarine galette in house with fresh, local stone fruit and chocolate espresso cookies that give you the perfect amount of pick-me-up. 
You can also grab food to go, like their rotisserie chicken dinners! 
ADVERTISEMENT
---
---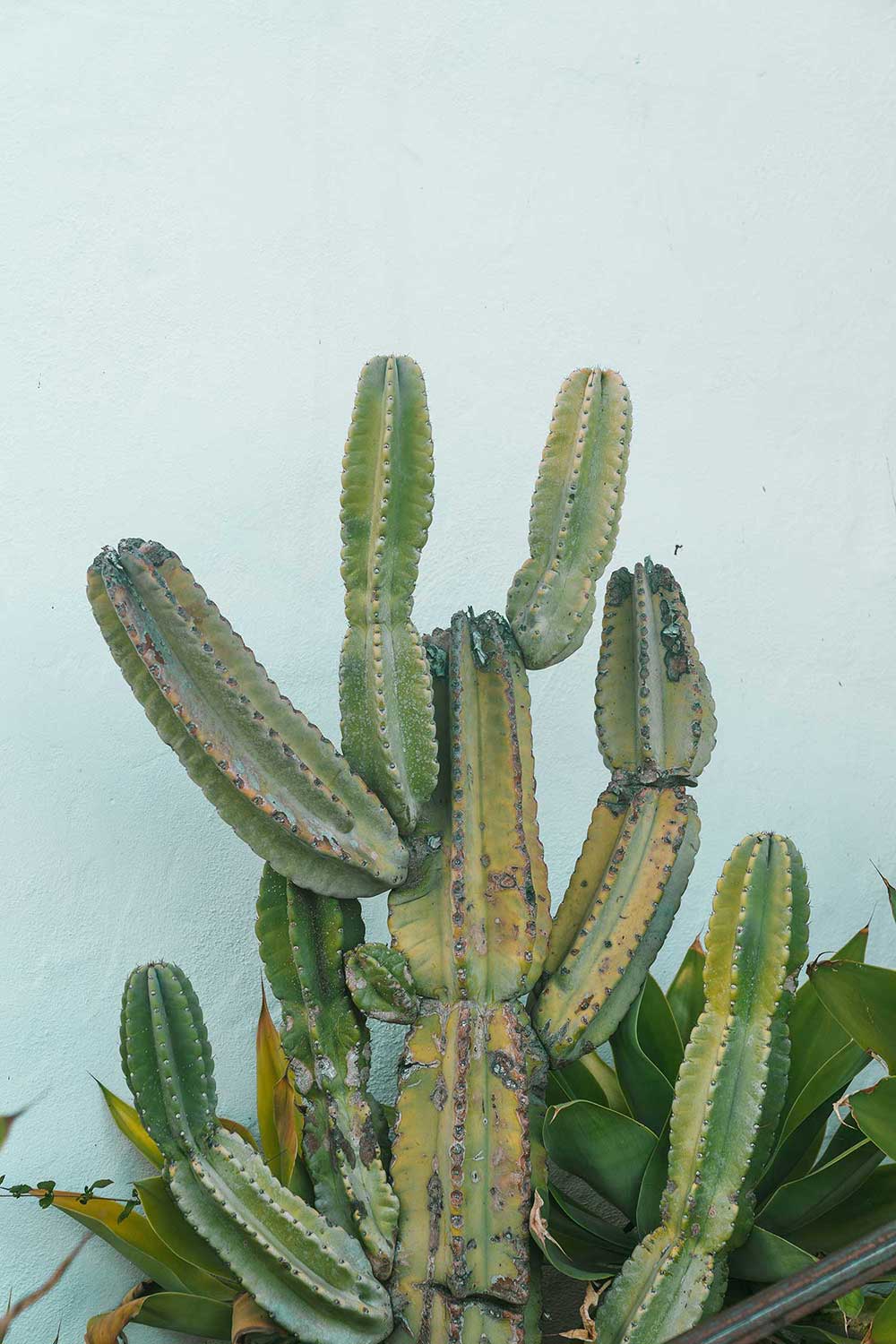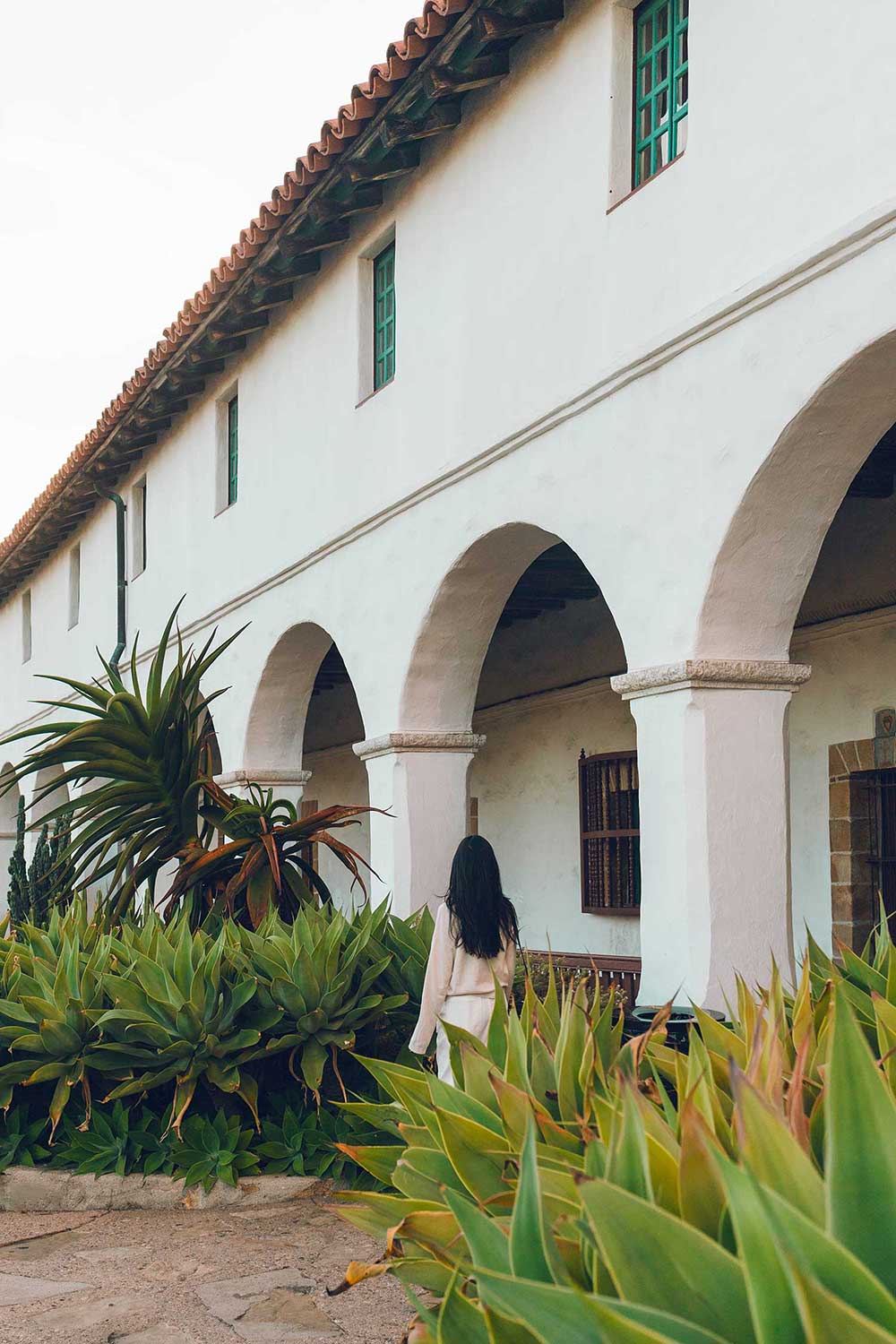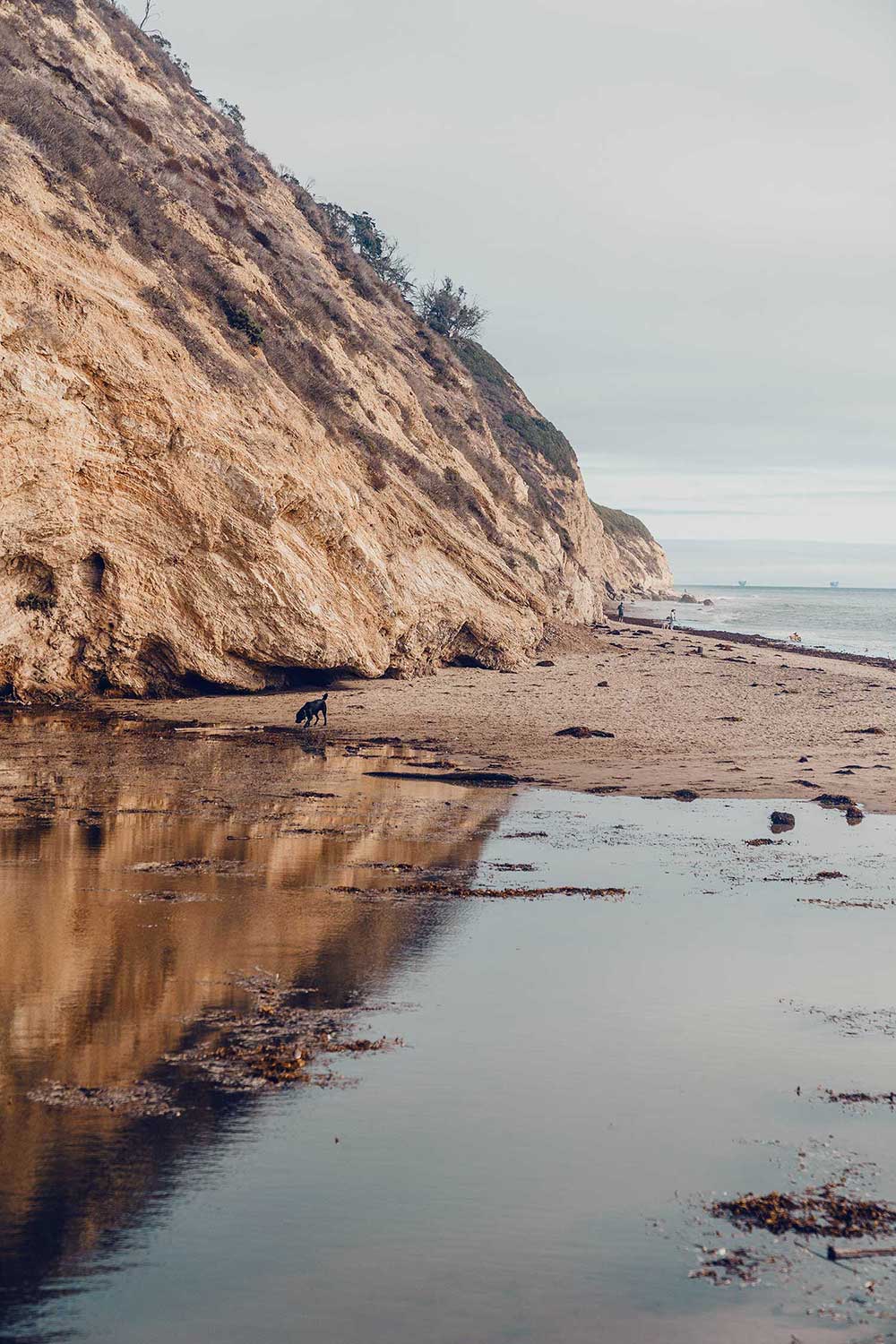 Where to Eat in Santa Barbara
One thing that stood out to us was all the incredible food in Santa Barbara!
We were only in town for a couple days, but literally every restaurant, coffee shop and cafe that we stopped in was mouthwateringly good. So it was no surprise to find out that the Michelin Guide is constantly adding new Santa Barbara spots to their guide. 
Here's a list of even more food places to try while you're in town!'
ADVERTISEMENT
---
---
Best Santa Barbara Restaurants
Caruso's at Rosewood Miramar Beach: fine-dining Italian
Loquita: Spanish restaurant
Bibi Ji: Indian food + natural wine bar
Sushi|Bar Montecito: for sushi
Santa Barbara Shellfish Co: casual seafood on the wharf
Deep Sea Wine Tasting: wine bar + tasting room near the wharf
Alessia Patisserie: new fantastic eatery in downtown, yummy salads, sandwiches and pastries
Boathouse at Hendry's Beach: upscale seafood on the beach
Scarlett Begonia: great salad + sandwiches
ADVERTISEMENT
---
---
Planning a Trip to California- Travel Checklist
Flights | California has two main hubs – San Francisco International Airport (SFO) in the north, and Los Angeles International (LAX) in the south.
From New York City, we flew nonstop on United for about $500. Set a fare alert and browse airfare for your dates here.
See + Do | My favorite experience was road tripping the Pacific Coast Highway, one of the most scenic coastal drives in the United States. It's a great way to see San Francisco, Los Angeles and a number of quaint coastal towns in one trip. 
For more on what to see, do and eat on a classic California road trip, check out our PCH itinerary post. 
Accommodation | California has a great range of options, from luxury hotels to family friendly vacation rentals. Accommodation is very expensive, so book in advance to save. Check here for current hotel deals.
If you have a group of people or want more affordable housing browse VRBO. 
Insurance | Lastly, be sure to visit California with travel insurance. Whether your flight is delayed, you get injured and need to be hospitalized, or your phone gets stolen, travel insurance will help when you need it most! Get a quote for your trip here.
 You Might Also Enjoy: 
California Travel Guides
Pacific Coast Highway
The Ultimate Guide to Planning a Pacific Coast Highway Road Trip
The Perfect 7 Day PCH Itinerary
Road Tripping California's Highway 1: What to Know Before You Go
The Best Pacific Coast Highway Stops You Shouldn't Miss
Is 17 Mile Drive Worth Visiting?
Small Towns
Los Angeles
How to Spend 1 Day in Los Angeles
The Best 3 Day LA Itinerary
The 11 Best Spots to Take a Photo of the Hollywood Sign
The Most Iconic Spots in Hollywood Boulevard
San Francisco
The Best San Francisco Day Trips
The Ferry Building & Embarcadero
Follow me @Sher She Goes on