Real Estate
Avoid rodent run-ins–or rat out your landlord–with NYC's newest interactive rat map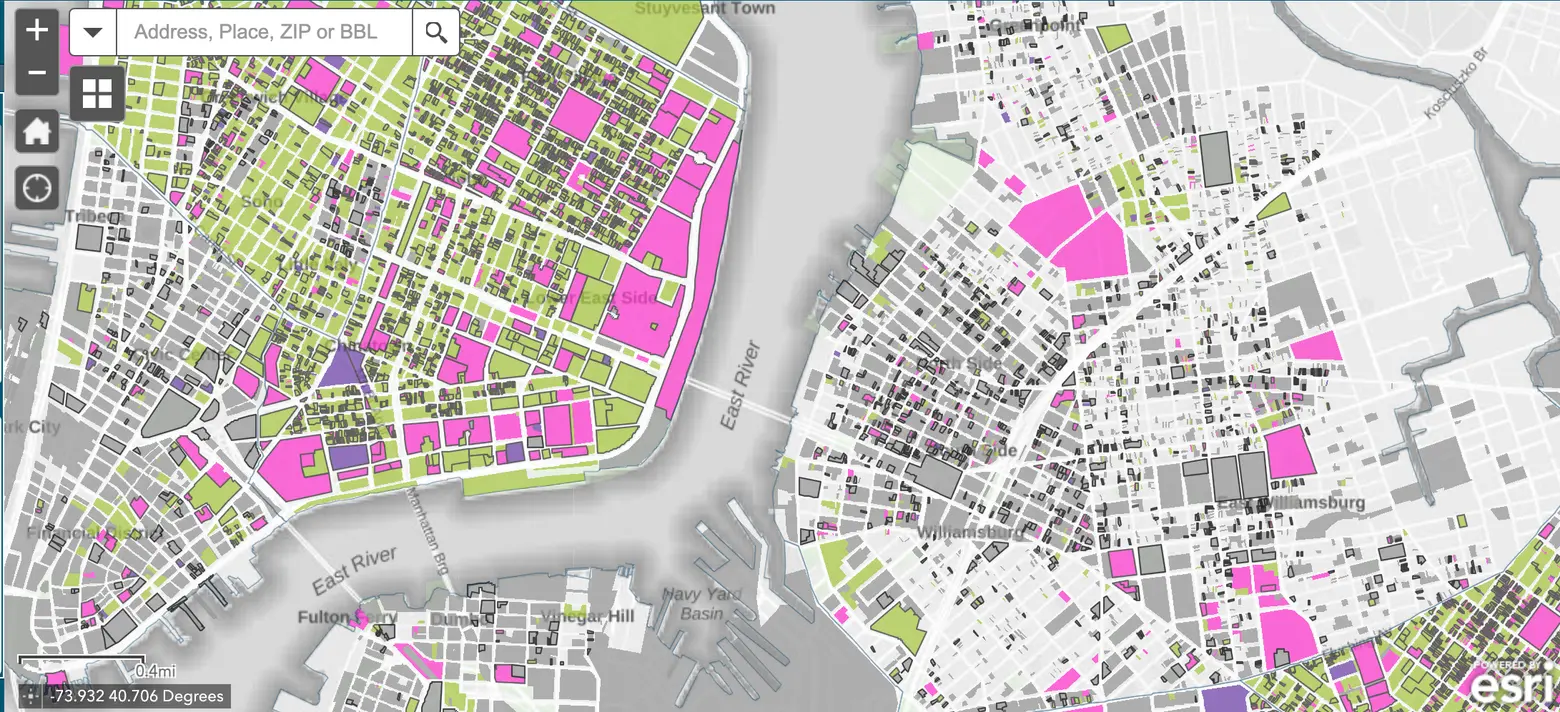 Map courtesy of New York City Department of Health and Mental Hygiene
The mayor's notorious war on rats is heating up. Along with the recent appointment of Kathleen Corradi as the city's $155K/year rat czar, New Yorkers have some new tools in our digital rat-fighting arsenal in the form of an updated interactive map and a revamped rat information portal. Adding firepower to the battle are a handful of super-military-sounding RMZs (Rat Mitigation Zones), complete with training academies to help neighborhood combatants put up their best fight. And Harlem recently hosted an Anti-Rat Day of Action.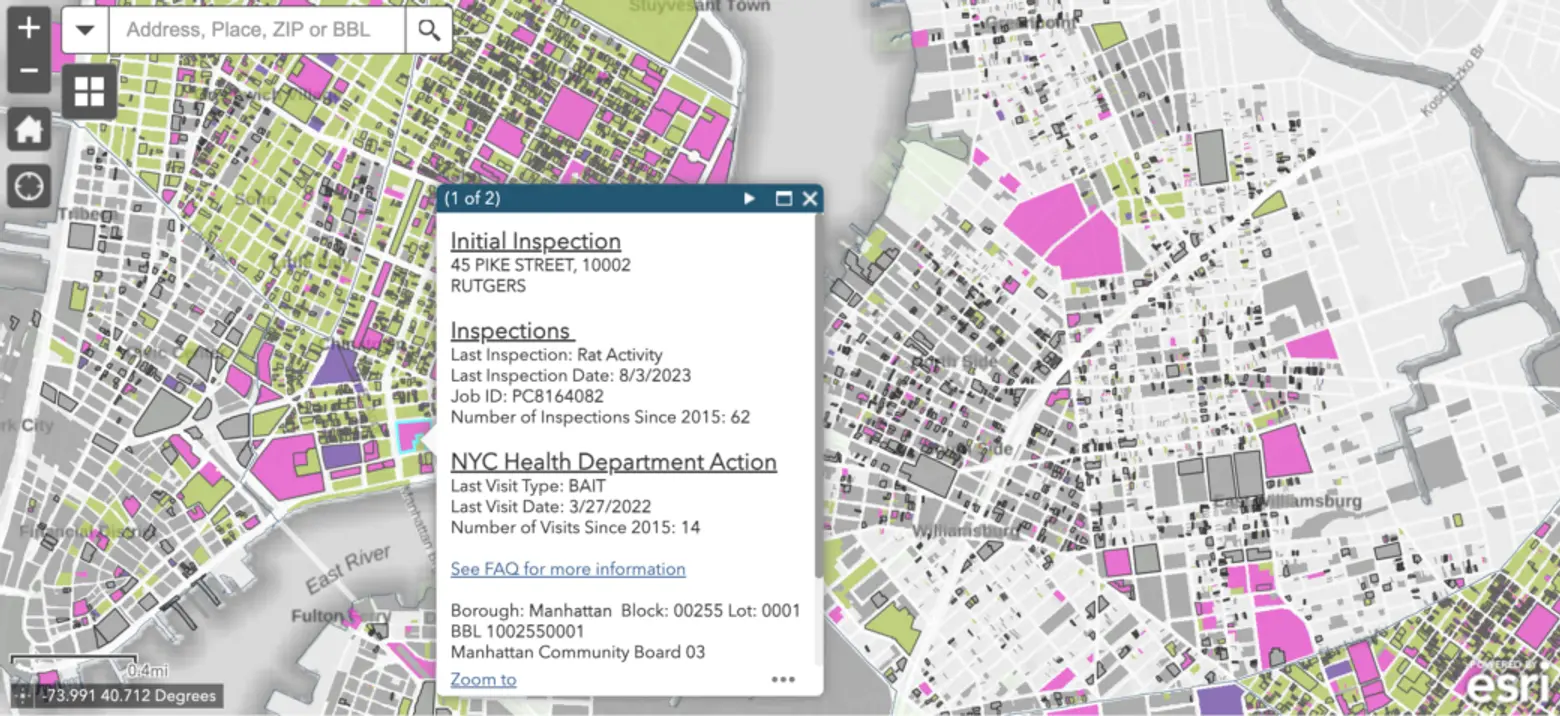 If rats now have their own day, it's no surprise. NY1 recently quoted one Harlem resident as saying she's seen rats "the size of Crocs just running up and down the street, like a croc shoe. Your average size eight. Running up and down the street. Multiple ones just running."
The new Rat Information Portal map lets you view rat inspection and action data collected by the NYC Health Department. Start by entering an address, zip code, and neighborhood (or Borough Block and Lot (BBL) for empty lots and parks) in the search field, or selecting a Community Board from a drop-down menu.
Areas with high levels of rat activity are considered to be an RMZ; there are four, citywide. These include parts of Harlem, Grand Concourse in the Bronx, Manhattan's East Village and Chinatown, and Bed Stuy and Bushwick in Brooklyn; in these areas, the city has focused a coordinated, multi-agency effort to address rats and the conditions that attract them.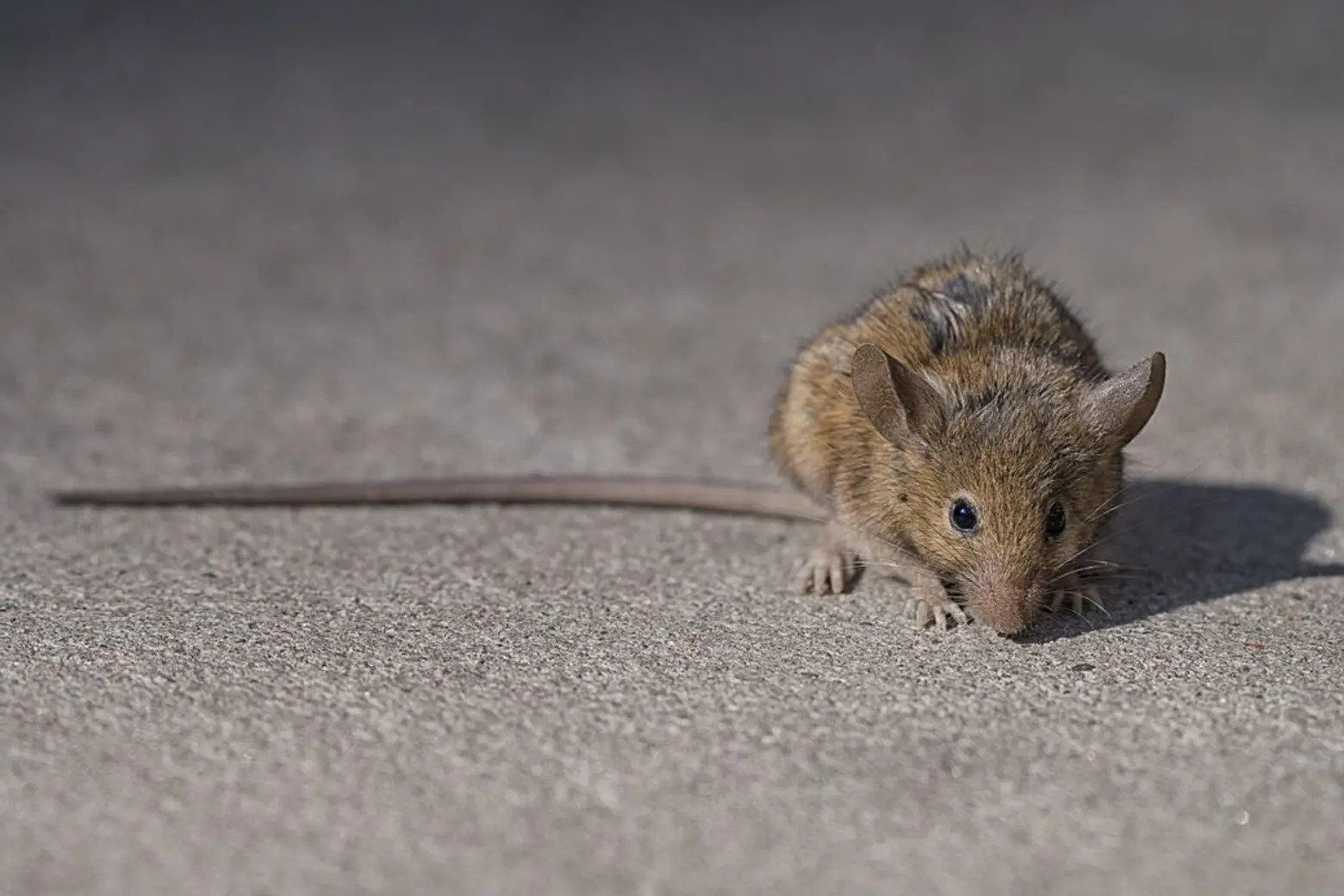 While most of us would prefer to confront a shoe-sized rat than a short-tempered shark, these tools and tutorials are meant to help us keep unwanted urban fauna from running amok in our streets. And, with new rules in place banning trash removal until 8 P.M., the effort may actually be working: In June, the New York Post quoted an announcement by Mayor Adams and Department of Sanitation Commissioner Jessica Tisch stating that rat complaints to 311 were down by 26 percent from last year at the same time.
RELATED:
Source link